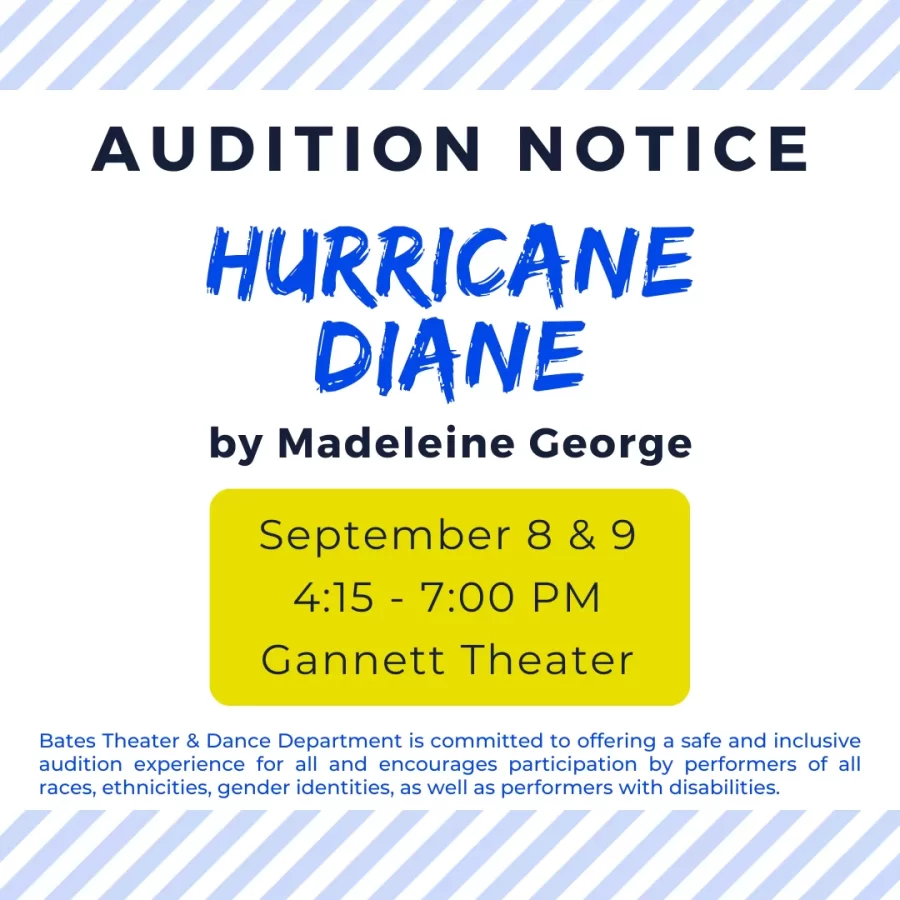 Audition Notice: Hurricane Diane
Thursday, September 8, 2022 — 4:15pm

Gannett Theater
305 College Street
Lewiston
,
ME
04240
show map
Auditions for the Fall production of Hurricane Diane by Madeleine George will take place on Thursday, September 8th and Friday, September 9th.
About the playwright
Pulitzer Prize finalist Madeleine George pens a hilarious evisceration of the blind eye we all turn to climate change and the bacchanalian catharsis that awaits us, even in our own backyards.
About the play
Meet Diane, a permaculture gardener dripping with butch charm. She's got supernatural abilities owing to her true identity—the Greek god Dionysus—and she's returned to the modern world to gather mortal followers and restore the Earth to its natural state. Where better to begin than with four housewives in a suburban New Jersey cul-de-sac?
Click here for more information about the production, including additional audition information.
Bates Theater & Dance Department is committed to offering a safe and inclusive audition experience for all and encourages participation by performers of all races, ethnicities, gender identities, as well as performers with disabilities.