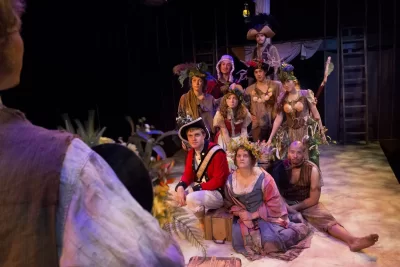 Applicants to Bates interested in theater may find it helpful to learn more about our program by speaking to a member of our faculty. If you are planning to visit campus or have any questions, please email the Department Chair, Kati Vecsey (kvecsey@bates.edu) , who would be happy to set up a meeting for you.
While you are waiting to visit check out our virtual tour!
Auditions are not required for admissions to Bates, but a resume and/or short video of your performance work and other aspects of your creative output can give your application a boost, and is a good way to introduce yourself to our department. To apply, please go to the submission portal.
---
Intro to Theater at Bates-An Overview
Theater Major Options at Bates-Flexibility & Breadth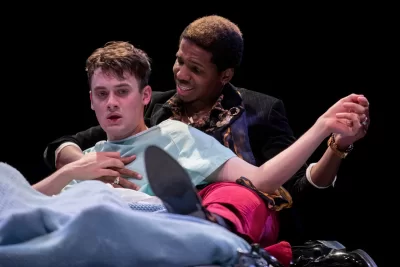 The Department of Theatre & Dance offers students several different options in how to become a Theater major (or minor). You might want to focus on a particular area such as acting, design, directing, playwriting or technical theater. You might want to pursue a theater or performance studies approach or you might even want to create your own path focusing on more than one area of theater. Our goal is to provide you with choices, assist in finding the right path for you and support you along your Bates journey.
Possible routes include:
Theater Makers: focus your studies and theater training in one particular area such as Acting, Design/Technical Theater, Directing, or Playwriting
Theater & Performance Studies: explore the study of the history, theory, and practice of theater and performance
Dramaturgy: similar to Theater/Performance Studies, this path hones in on the art of dramaturgy and the role of the dramaturge
Interdisciplinary: create a multi-focused curriculum in more than one area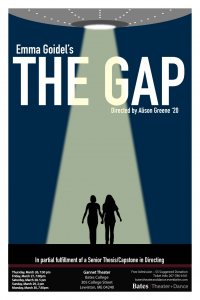 There are an enormous amount of opportunities throughout the year for you to get involved in the theater-making process and we want to collaborate with you! It is not necessary to be a theater major or minor to audition, be cast in, stage manage or work backstage on department productions. Other opportunities exist with student-run organizations like the Robinson Players and Strange Bedfellows.
The Department of Theater welcomes all members of the Bates Community – students, faculty and staff, as well as our neighbors in the wider community – to audition for plays we produce. We view auditions as an opportunity to meet new people who are interested in our program, to discover their talents, and to incorporate their talents with our work on stage.
In keeping with our global approach to theater, we encourage you to broaden your educational experience by doing a semester of study abroad or away. The Center for Global Education office has a growing number of theater options available.
Our students attend semester away programs such as the National Theater Institute (NTI), Trinity/La MaMa Performing Arts Program, or Semester Cinema to immerse in and explore different theater and film training experiences.
Facilities
The Department of Theater and Dance maintains three theaters in the Schaeffer/Pettigrew performing arts complex. Schaeffer Theatre is the flagship venue, a 300 seat proscenium style house; Gannett Theater is a flexible venue that seats roughly 70 -100 people; and Black Box Theater is a small laboratory space seating 40 people.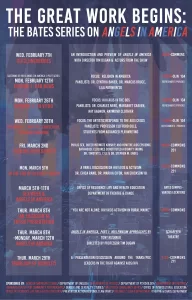 Each year we bring the magic of theater to local elementary school children as part of our Tour, Teach, Perform program. The Robinson Players annually produces theater appropriate for school children, and our mainstage performances are regularly attended by the Lewiston/Auburn community. In addition, we offer engagement opportunities connected to the productions such as talkbacks with faculty, staff and students from the Bates community as well a guest artists.
Professional Connections
Each year we bring leading professional theater artists to campus to talk about their career and to describe their path from college. Previous students have had internships at regional theaters like Long Wharf Theater, Williamstown Theater, Portland Stage, The Public Theater Lewiston/Auburn, and Theater at Monmouth.