Orchestra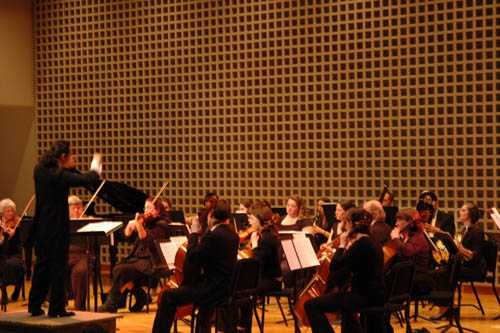 Bates College Orchestra was founded in the 1970s. Student members are given course credit to participate in weekly rehearsals and perform a wide range of repertoire from the Baroque period to present. The Orchestra recently performed works by Debussy and Ravel, Symphonies by Beethoven, German Requiem by Brahms, and a newly written "Saba Zamzam" by Bill Matthews.
Performing two concerts per year, the Bates College Orchestra draws members from the entire Bates community.

Students of all majors and backgrounds are eligible to audition. While College Orchestra is normally taken for credit, the Director will also consider auditors (for students whose credit load would otherwise prevent them from registering).
Feel free to contact Director Hiroya Miura at hmiura@bates.edu if you have any further questions regarding the Orchestra.