Health Services Staff
Bates Health Services is an established relationship with Central Maine Medical Center to provide expertise and care for students. The Health Services staff includes CMMC Family Medicine Residency Clinic medical providers, 3rd year medical residents, registered nurses, a patient services representative, and Bates support staff.
---
Health Services Leadership Team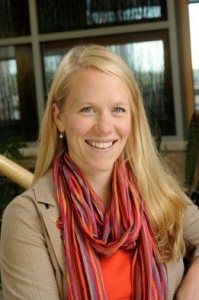 Paige Picard, DO
Bates Health Services Medical Director
Interest Areas: Osteopathic Manipulative Medicine, Disordered Eating Behavior Treatment, Gender Affirming Care
About Dr. Picard
Hometown: Manchester, NJ
Medical School: Lake Erie College of Osteopathic Medicine
Undergraduate: The Ohio State University
Major: Human Development, Psychology
Board Certification: American Board of Family Medicine
I started college with the intention of entering medicine, or teaching as a kindergarten teacher! I had the opportunity to participate in many study abroad experiences and journeyed through medical school where I traveled around the country gaining clinical experience. I met my husband, who is from Maine, through our siblings who were working together in South Carolina and I found my way to Maine to complete my medical training. After finishing residency at Maine Medical Center we decided to move farther north to be closer to family, and enjoy the Maine lakes.
My desire to enter medicine stemmed from my desire to stay in school. I loved attending classes, lectures, and learning about a variety of topics. Joining the faculty at the Family Medicine Residency is the perfect fit for me to continue my love of learning through teaching. I like the variety in patient care, patient population, and resident and student experience that Lewiston has to offer and am excited to be part of the family.
I do a little bit of everything from slalom water skiing to ice fishing, crocheting and gardening! I love spending time with my 2 dogs and husband, taking photographs and traveling to visit family. In my spare time I teach Jazzercise classes and like to stay physically fit and active.
Brenna Callahan, '15, LCSW-CC
Student Health Support and Outreach Specialist
Reach out to Brenna for any questions related to accessing medical care, resources on campus, care coordination, health insurance, and managing your medical needs as a college student. You can email Brenna at healthservices@bates.edu.
About Brenna (she/her)
Brenna is responsible for supporting students in accessing health care and associated support services on campus as they navigate medical needs. Brenna received a bachelor's degree in education and French and Francophone Studies. After graduating, she worked with youth teaching, developing college aspirations programming, and providing case management and psychotherapy services. Brenna returned to Bates in August 2020 after completing her master's in clinical social work at Smith College in the summer of 2020.
---
Medical Providers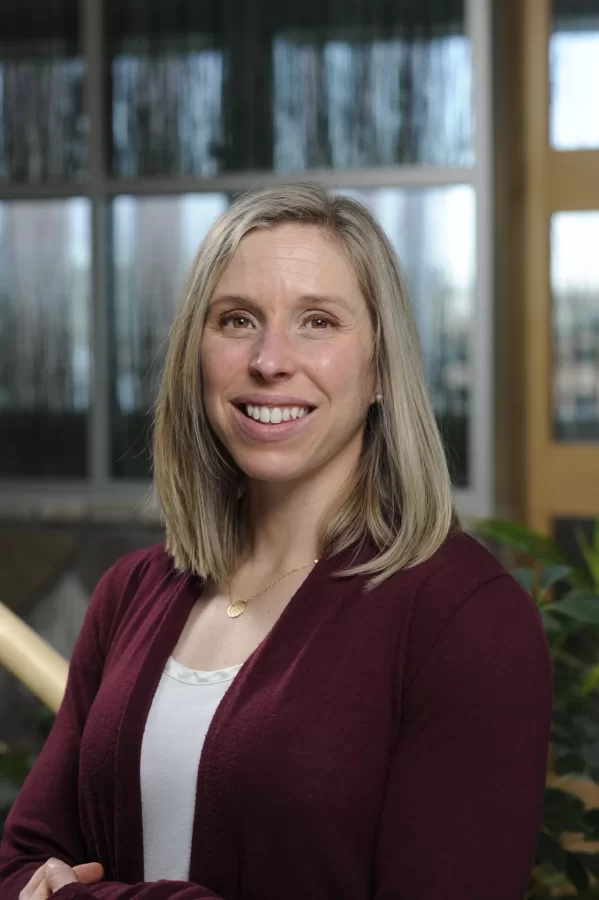 Heidi Walls, MD
Medical Director, Bates Sports Medicine
Interest Areas: Sports Medicine, Disordered Eating Behavior Treatment
About Dr. Walls
Hometown: Bar Harbor, ME
Fellowship: Maine Medical Center, Sports Medicine
Residency: Maine Medical Center, Family Medicine
Medical School: Tufts University School of Medicine
Undergraduate: Connecticut College
"I care deeply about empowering people with the knowledge and tools they need to optimize their health."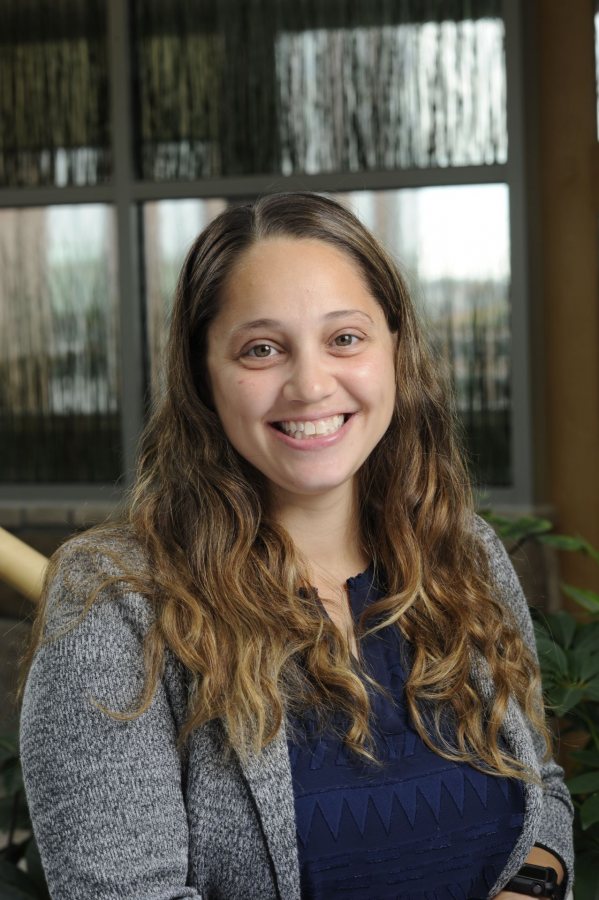 Lauren Nadkarni, MD
Interest Areas: Sports Medicine, Substance Use
About Dr. Nadkarni
Hometown: Media, PA
Medical School: Tufts University School of Medicine
Undergraduate: Tufts University
Major: Biomedical Engineering
Board Certification: American Board of Family Medicine, CAQ in Primary Care Sports Medicine
I believe in promoting health and supporting preventative care efforts through physical activity based on the belief that 'exercise is medicine.' I work with patients using shared decision-making to provide creative solutions to their unique healthcare needs.
I enjoy working with underserved populations, and when the opportunity to create a new sports medicine program within the residency appeared, I was excited to step into the role. I enjoy combining my interests in sports medicine, ultrasound, and public health in a teaching environment, and look forward to continuing to learn from and teach residents for years to come.
Outside of work, I enjoy traveling and being active outdoors hiking, playing sports, and spending time with my family.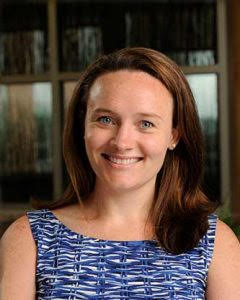 Patricia Collins, DO
Interest Areas: Substance Use, Osteopathic Manipulative Medicine, Gender Affirming Care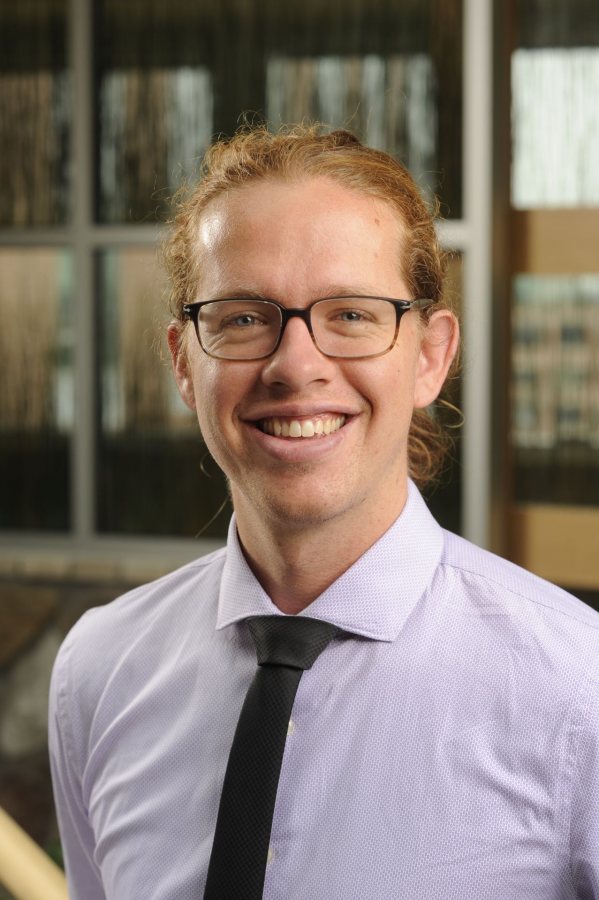 Christopher Decker, DO
Interest Areas: Osteopathic Manipulative Medicine, Dry Needling, Long COVID-19, Acupuncture
About Dr. Decker
Hometown: St. Louis Park, Minnesota
Medical School: Touro University California
Undergraduate: University of Minnesota
Major: Biochemistry and Chinese (minor)
Growing up, I was always interested in health and wellness. My parents are both pharmacists and my father does acupuncture. Because of them, I became interested in health and wellbeing from a holistic and evidence-based approach. In college, at the University of Minnesota, I studied biochemistry but also had the opportunity to study abroad in China to learn Chinese for a year. After graduating, I spent some time traveling, coaching high school soccer and volunteering. After some reflection, I decided that I wanted to pursue a career in Osteopathy due to its holistic philosophy and hands on approach. Not long after I was off to California for medical school where, in addition to obtaining a medical education, I gained a man bun and met my wife through our school's frisbee club.
For residency, I knew CMMC was the right fit for me. As my wife has family in Maine and the Northeast, she could attest to its beautiful and diverse landscapes and being from Minnesota I missed the seasons. In addition, I was very attracted to the diverse experiences and opportunities that a rural residency afforded. The residency's strong commitment to OMM and integrative medicine was one of the main features that attracted me. More importantly, I liked the family and down-to-earth atmosphere I experienced when I came here that is still present to this day.
After graduating, given my interest, I decided to further pursue my passions in integrative medicine and acupuncture. I completed a two-year fellowship through Maine Medical Center and the University of Arizona. During that time, I also became certified in acupuncture through an intensive course for physicians.
Outside of medicine, I enjoy being active whether it being playing soccer, frisbee or going on a hike and spending time with my wife, son and dog.
---
Medical and Office Staff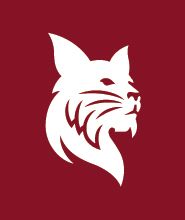 Connor Farago, RN
Maggie Leonard, RN
About Maggie
Maggie has been part of the Bates community since 1989. Her role as a staff nurse is multifaceted, assessing students and providing proper triage for medical care. Prior to her interest and practice in college health she worked primarily in pediatrics, in hospital and in home care. She graduated from The Children's Hospital School of Nursing in Boston and attended Northeastern University.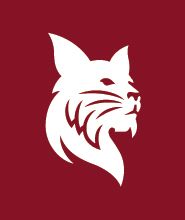 Jennifer Reaves
Student Health Support and Outreach Coordinator
---
Rotating Medical Residents
Jeffrey Badillo, MD
Co-Chief Resident
About Dr. Badillo
Hometown: Leominster, Massachusetts
Medical School: St. George's University
Undergraduate: Southern Adventist University
Major: Psychology/Animal Behavior
I was fortunate enough to grow up in Massachusetts routing for the Red Sox, Patriots and Celtics. During my summers I would head to Weld, Maine to participate in summer camp activities. I learned to love Maine enough that I decided to attend Pine Tree Academy in Freeport for high school. I have been blessed with opportunities to travel the world and because of these experiences I can truthfully say there is no place like Maine! When I finished high school I attended undergrad in Tennessee.

After graduation, I taught for a couple of years and then decided to spend some time volunteering in Africa. It was there I decided it was time to go back to school and study medicine. I chose CMMC Lewiston because it is the only program in the United States (that I am aware of) where I can train in full spectrum family medicine and wilderness medicine at the same time. Because of my history in Maine and the many close friends I have here, it was an obvious and easy choice for me. In addition to traveling, I enjoy most outdoor activities such as backpacking, climbing, cross country skiing, kayaking, and scuba diving. I also find team sports a great way to get exercise and have some fun and beach volleyball has claimed a fair amount of my time in the past.
Christopher Caracciolo, MD
Rural Track Resident
About Dr. Caracciolo
Hometown: New Haven, CT
Medical School: New Haven, CT
Undergraduate: Colgate University
Major: History
I was drawn to Lewiston because I heard it was the Paris of Northern New England. I chose CCMC for residency because it is a place where I can learn holistic primary care. Barely two months into intern year and I have rounded in the ICU, appreciated didactics on a stunningly gorgeous herbal medicine farm, responded to a couple cardiac arrests, practiced my osteopathic manipulation skills, and begun to form relationships with the patients I feel privileged to see in my outpatient clinic.

Working with an undeserved community is a primary ambition of my career. Most days, I feel inspired by the medical and social challenges of the vulnerable and medically complex population we serve. The scope and depth of practice available to primary care physicians in Lewsiton far exceeds that in my native Connecticut. Integrative medicine is a passion of mine and I am thankful that our curriculum dedicates significant time to both integrative medicine and osteopathic medicine, fostering a culture of holistic primary care.

I am settling in quite well to my new home. I enjoy adventures: hiking, camping kayaking, concerts, a long weekend it Quebec; but more often than not you will find me biking around town, tending the garden, strumming a guitar or playing water fetch with my water dog, Maya.
Ian Corbett, DO
About Dr. Corbett
Hometown: Portland, ME
Medical School: University of New England College of Osteopathic Medicine
Undergraduate:University of New England
Major: Biology
I did not decide to go to medical school until the latter half of my four years of college. In fact, I vacillated between many potential career paths before finally choosing medicine. I chose to become a physician because of the uniqueness of the responsibilities and relationships that come with the profession. My experiences with seriously ill patients as a medical student focused my attention on preventative medicine. I am excited to start my career at Central Maine Medical Center and hope to help my patients meet their healthcare goals.

My goal has long been to practice family medicine in Maine. After experiencing the closeness and supportiveness of the CMMC residency family during a rotation I did here as a medical student, I knew I found the right program. I so am grateful to be part of such a great group of people.

My professional interests include preventative medicine, chronic disease management, and osteopathic manipulative medicine. Outside of medicine, I enjoy exercising, spending time with family and friends, and honing my skillset as a burgeoning fly fisherman.
Cecilia Davies, MD
About Dr. Davies
Hometown: Fort Collins, Colorado
Medical School: Jagiellonian University Medical College
Undergraduate: Colorado State University (CSU)
Major: Biochemistry
I was born and raised in Colorado. After my undergraduate studies at CSU I moved to Italy to spend more time with my mother's side of the family, and it was there that I discovered the English medical program at Jagiellonian University (UJ) in Krakow, Poland. Studying in this beautiful medieval city was a wonderful opportunity. When I was not studying or in the hospital, I got to explore many European countries and learn about the diverse and unique cultures, languages and food. I was already fond of New England as I spent many childhood summers at my grandparents' cottage on Buzzard's Bay in Massachusetts. I immediately fell in love with Maine's sprawling forests and endless coastlines.

The doctors and residents at CMMC were all very friendly and welcoming, and I felt that I could work well in this environment. I am excited for the next step in my medical training at CMMC!As any good Colorado native and most of Maine's residents — all outdoor things, like skiing, climbing, and hiking.
Dana Kennedy, MD
Co-Chief Resident
About Dr. Kennedy
Hometown: Toronto, Canada
Medical School: University of Limerick
Undergraduate: University of Waterloo
Major: Biomedical Science
I've been working towards a career as a doctor for as long as I can remember, and although the path has not always been straight, I've found that the curves are where you learn the most and make the best memories. All of my experiences over the last decade, whether studying, volunteering, teaching, research etc. … have reinforced that this is the right career choice for me. I am still open minded about the specifics of my future, but I know that the continuity of holistic care and the education and advocacy role that a career as a family doctor includes, in addition to the clinical side, appeals to me. When I accepted the offer to study medicine in Ireland, I can say in retrospect that I did not realize what I signed on for. When you are pushed outside your comfort zone, it's amazing how much you can adapt and grow. I'm excited to move to Lewiston and continue the journey!

From the first moment I met residents during my interview, I knew CMMC would be an amazing fit for me. From the information I had prior to the interview, I was already impressed with the broad scope of the training and the many opportunities to individualize your residency based on personal interests, but what really resonated with me when I was actually there was the atmosphere of community, teamwork and support. Beyond the program, I am very excited about the outdoor lifestyle that seems prevalent in Maine. After four years in Ireland, I cannot wait for mountains, beaches and proper seasons. In my spare time, I enjoy baking (both doing it and eating the results), yoga, running, hiking, skiing and any other activity that gets me outdoors. I am also a huge cat person, and am desperately hoping to find a pet friendly residence in Maine.
Anthony Pastore, DO
About Dr. Pastore
Hometown: Scarborough, ME
Medical School: UNECOM
Undergraduate: UMaine
Major: Biology
I'm a bit of a homebody. Growing up in Southern Maine, my educational path has taken me through Orono, Biddeford and Portland before arriving in Lewiston. The route to Central Maine has been slightly untraditional, but has resulted in some invaluable experiences that I'm hoping will help me become a better physician. I couldn't have gotten here without the support of my incredible sister, mother and father. As a lifelong Mainer, I'm thrilled for the opportunity to begin my clinical practice in Lewiston, and hope to be able to help care for this community for a long time.

Why CMMC Lewiston Track – It's absolutely because of the people. Weeks before starting medical school, I was contacted by the then Behavioral Scientist at CMMC about a geriatrics project I was participating on. From that first interaction to my most recent, everybody that I've had the opportunity to interact with here, from the admin, to faculty, co-residents and patients, have been outstanding. We have a great team, and I'm excited to add what I can to an exceptional culture. It's still early days in medical career, but at this point my professional interests include: public health, geriatrics, and palliative care.

When I'm not at the hospital, I'm looking forward to the next trail run with my dog, Baxter, or trying to find a local pickup basketball or soccer game.
Isabella Taylor, DO
Chief Rural Track Resident