Health Services Staff
Bates Health Services is an established relationship with Central Maine Medical Center to provide expertise and care for students. The Health Services staff includes CMMC Family Medicine Residency Clinic medical providers, 3rd year medical residents, registered nurses, a medical assistant, a patient service representative, and Bates support staff.
All of our medical staff are trained in providing family medicine. Providers with specialty areas, such as osteopathic manipulative medicine, acupuncture, hormone therapy, or sports medicine will have this listed in their profile. When scheduling an appointment for a specific service, take a look at the providers who specialize in this area. You can email or call Health Services and ask to schedule with a specific provider.
---
Health Services Leadership Team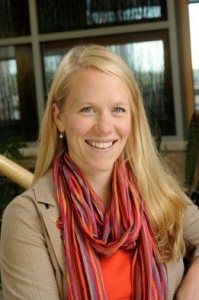 Paige Picard, DO
Medical Director
Schedule an Appointment with Dr. Picard for Osteopathic Manipulative Medicine, Disordered Eating Behavior Treatment, Birth Control, or Substance Use Concerns
About Dr. Picard
Hometown: Manchester, NJ
Medical School: Lake Erie College of Osteopathic Medicine
Undergraduate: The Ohio State University
Major: Human Development, Psychology
Board Certification: American Board of Family Medicine
My passions for family, learning, and sharing knowledge led me to medical school and ultimately a career in Family Medicine. After training, I sought out a job in teaching medical students and residents so that I could continue to learn and share with like-minded people. A desire to continue to care for the whole person through physical touch, lifestyle intervention, and integrative approaches led me to attend osteopathic medical school, complete the integrative medicine in residency program, and become board certified in Lifestyle Medicine in 2019. Currently practicing as clinical faculty and medical director of Bates College Health Clinic I am privileged to live out all my professional aspirations. These passions have also led to lifestyle changes for me personally including following a plant-based diet, creating a plant-based homestead here in Maine, gardening, beekeeping, cooking, and baking healthy treats. I currently live in Winthrop with my husband and children, dogs, and chickens!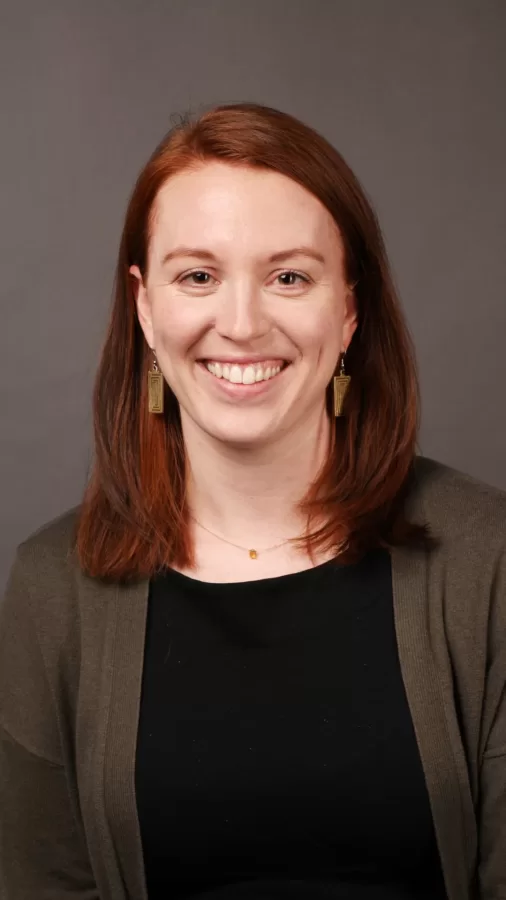 Brenna Callahan, '15, MSW
Associate Director of Health Services for Student Support
Reach out to Brenna for any questions related to accessing medical care, resources on campus, care coordination, health insurance, and managing your medical needs as a college student. You can email Brenna at healthservices@bates.edu.
About Brenna (she/her)
Brenna is responsible for supporting students in accessing health care and associated support services on campus as they navigate medical needs. Brenna received a bachelor's degree in education and French and Francophone Studies. After graduating, she worked with youth teaching, developing college aspirations programming, and providing case management and psychotherapy services. Brenna returned to Bates in August 2020 after completing her master's in clinical social work at Smith College.
Liza Keach, RN
Clinical Coordinator, Registered Nurse
---
Medical Providers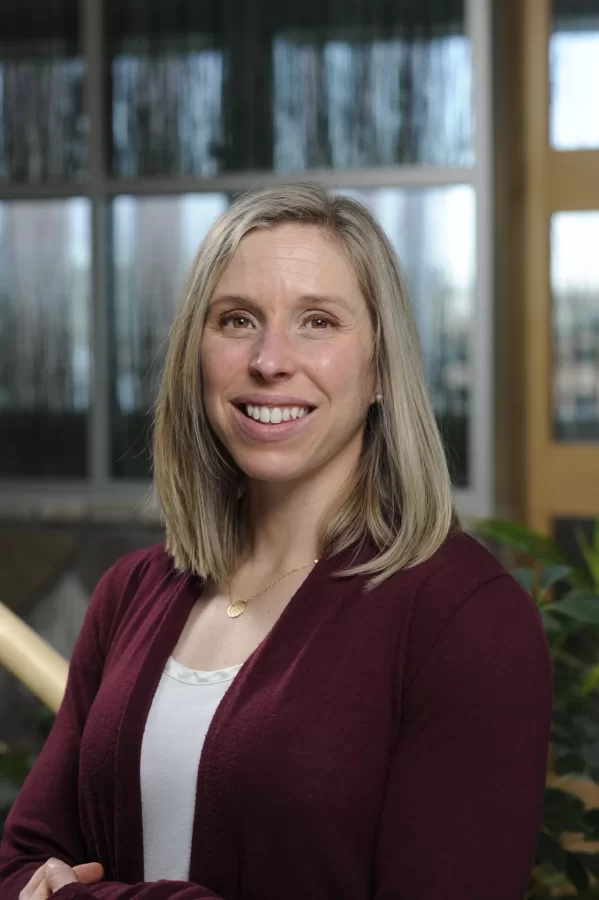 Heidi Walls, MD
Medical Director, Bates Sports Medicine
Schedule an Appointment with Dr. Walls for Sports Medicine, Birth Control, or Disordered Eating Behavior Treatment
About Dr. Walls
Hometown: Bar Harbor, ME
Fellowship: Maine Medical Center, Sports Medicine
Residency: Maine Medical Center, Family Medicine
Medical School: Tufts University School of Medicine
Undergraduate: Connecticut College
"I care deeply about empowering people with the knowledge and tools they need to optimize their health."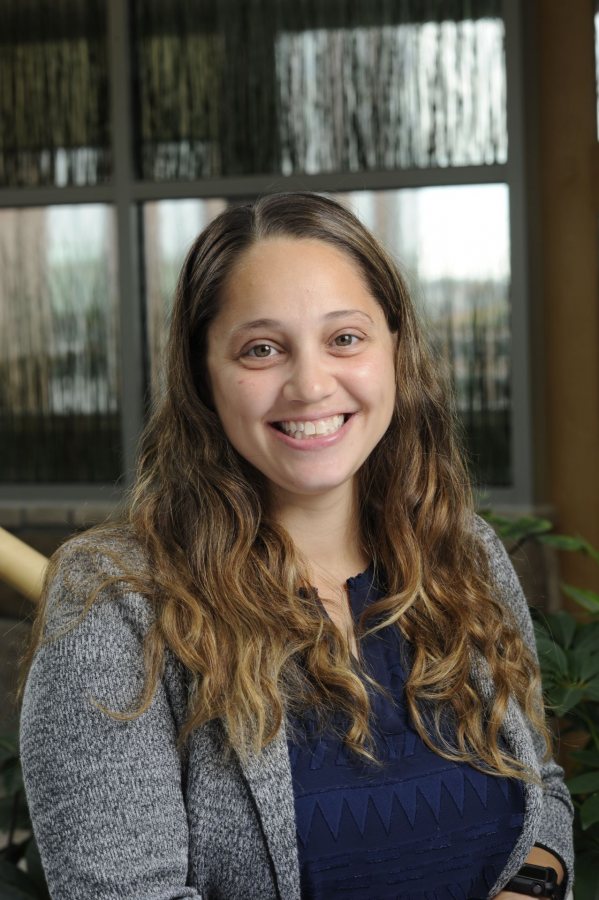 Lauren Nadkarni, MD
Schedule an Appointment with Dr. Nadkarni for Sports Medicine or Complex Medical Management Concerns
About Dr. Nadkarni
Hometown: Media, PA
Medical School: Tufts University School of Medicine
Undergraduate: Tufts University
Major: Biomedical Engineering
Board Certification: American Board of Family Medicine, CAQ in Primary Care Sports Medicine
I believe in promoting health and supporting preventative care efforts through physical activity based on the belief that 'exercise is medicine.' I work with patients using shared decision-making to provide creative solutions to their unique healthcare needs.
I enjoy working with underserved populations, and when the opportunity to create a new sports medicine program within the residency appeared, I was excited to step into the role. I enjoy combining my interests in sports medicine, ultrasound, and public health in a teaching environment, and look forward to continuing to learn from and teach residents for years to come.
Outside of work, I enjoy traveling and being active outdoors hiking, playing sports, and spending time with my family.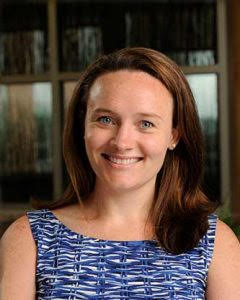 Patricia Collins, DO
Schedule an Appointment with Dr. Collins for Osteopathic Manipulative Medicine or Birth Control Concerns
About Dr. Collins
Hometown: Andover, MA
Medical School: University of New England College of Osteopathic Medicine
Residency: CMMC Family Medicine Residency
Undergraduate: University of Connecticut
Major: Psychology
I grew up in Massachusetts and moved to Maine to study medicine as the University of New England and have not wanted to leave since. I was drawn to family medicine because of the unique opportunity to help care for individuals throughout their lives and across multiple settings. My interests include reproductive health and inpatient medicine.
After completing my residency and serving as chief resident at CMMC, I am excited to be staying on as faculty. I have enjoyed working in this community and appreciate the commitment to education and care at the residency. The culture is one that strives towards growth and I am thrilled to continue to be part of the team. Outside of work, I enjoy spending time outdoors. My husband and I love to take our daughter and dog hiking. I also enjoy biking, cooking, and attempting to garden.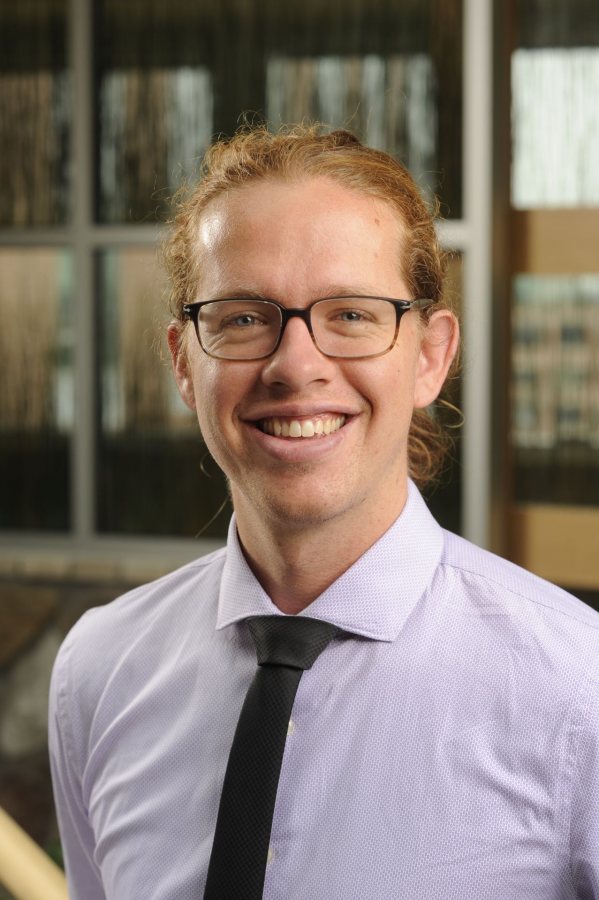 Christopher Decker, DO
Schedule an Appointment with Dr. Decker for Osteopathic Manipulative Medicine, Acupuncture, Dry Needling, or Concerns Related to Long COVID-19
About Dr. Decker
Hometown: St. Louis Park, Minnesota
Medical School: Touro University California
Undergraduate: University of Minnesota
Major: Biochemistry and Chinese (minor)
Growing up, I was always interested in health and wellness. My parents are both pharmacists and my father does acupuncture. Because of them, I became interested in health and wellbeing from a holistic and evidence-based approach. In college, at the University of Minnesota, I studied biochemistry but also had the opportunity to study abroad in China to learn Chinese for a year. After graduating, I spent some time traveling, coaching high school soccer and volunteering. After some reflection, I decided that I wanted to pursue a career in Osteopathy due to its holistic philosophy and hands on approach. Not long after I was off to California for medical school where, in addition to obtaining a medical education, I gained a man bun and met my wife through our school's frisbee club.
For residency, I knew CMMC was the right fit for me. As my wife has family in Maine and the Northeast, she could attest to its beautiful and diverse landscapes and being from Minnesota I missed the seasons. In addition, I was very attracted to the diverse experiences and opportunities that a rural residency afforded. The residency's strong commitment to OMM and integrative medicine was one of the main features that attracted me. More importantly, I liked the family and down-to-earth atmosphere I experienced when I came here that is still present to this day.
After graduating, given my interest, I decided to further pursue my passions in integrative medicine and acupuncture. I completed a two-year fellowship through Maine Medical Center and the University of Arizona. During that time, I also became certified in acupuncture through an intensive course for physicians.
Outside of medicine, I enjoy being active whether it being playing soccer, frisbee or going on a hike and spending time with my wife, son and dog.
---
Medical and Office Staff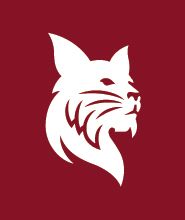 Mikayla Cook
Patient Service Representative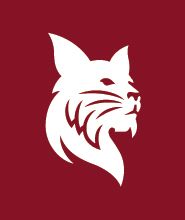 Kelly Ducas, MA
Medical Assistant
About Kelly
Kelly is new to the Bates Health Team joining us in April of 2023. She brings to us 15 years of Medical Assistant knowledge with 12 years spent in Pediatrics. She is looking forward to caring for the Bates students and helping them stay healthy during this school year.
Connor Farago, RN
Registered Nurse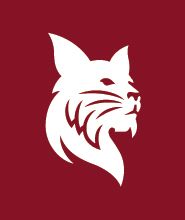 Tricia Harris
Patient Service Representative
About Tricia
Tricia has recently joined the Bates Health Services team. She comes with over 20 years experience in the medical field.
She has worked as a CNA, as well as a Patient Service Representative for Central Maine Internal Medicine. She has most recently worked with Central Maine Eye Surgical Center.
She enjoys being outdoors, camping, boating, as well as reading and time spent with her 4 grandchildren.
Maggie Leonard, RN
Registered Nurse
About Maggie
Maggie has been part of the Bates community since 1989. Her role as a staff nurse is multifaceted, assessing students and providing proper triage for medical care. Prior to her interest and practice in college health she worked primarily in pediatrics, in hospital and in home care. She graduated from The Children's Hospital School of Nursing in Boston and attended Northeastern University.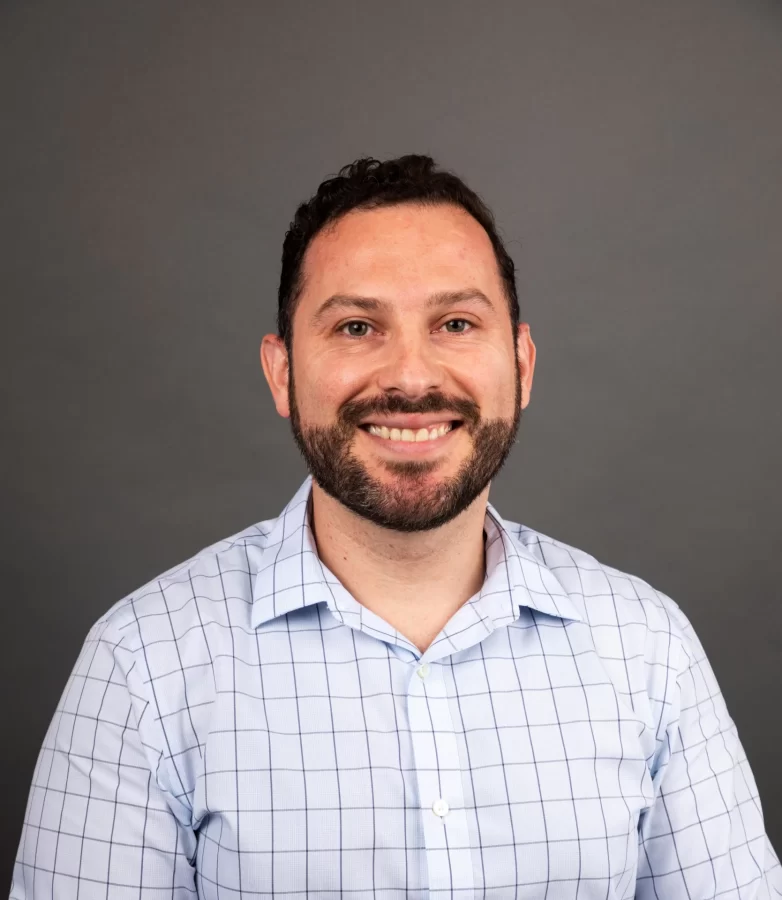 Josh Palomera, MS, RD, LDN, CSN
Dietician and Nutrition Educator
About Josh
Josh is a Registered Dietitian whose passion lies in working with students and athletes at the collegiate level. Josh helps clients navigate various health concerns (allergies, chronic diseases, eating disorders), acute GI distress, performance nutrition and general healthful diets using evidence-based practice and research.
Josh earned a Bachelor's in Nutrition from San Diego State University, and later completed a Masters and Dietetic Internship at Simmons University, specializing in eating disorders and sports nutrition. His ultimate goal is to help improve people's relationship with food and uses a non-diet approach with a belief that all foods fit.
---
Rotating Medical Residents
Travis Frazier, MD
About Dr. Frazier
Hometown: Blanding, Utah
Medical School: University of New Mexico School of Medicine
Undergraduate: Brigham Young University
Major: French
I am of the Navajo tribe, hailing from the Utah/New Mexico area. Beginning at a young age, my parents stressed the importance of education and giving back to your community. I have been blessed with the opportunity to further my education and be put in a position to serve others.
I come from a small town in rural Utah and have always loved the tight-knit community setting. Throughout my lifetime there, I admired the local physicians, whose skills and availability extends beyond regular business hours. I hope to provide similar care and integrate myself into a community on a deeper level.
Interests: Hiking, rock climbing, sports (mostly football), working out, and spending time with my wife and our dog Coco.

Mankaran Gill, MD
About Dr. Gill
Hometown: Brampton, Ontario, Canada
Medical School: Medical University of The Americas (MUA)
Undergraduate: University of Toronto
Major: H. BSc, Biology and Psychology
I decided to choose the path of medicine after I attended a volunteer medical trip to Costa Rica through the completion of my undergraduate degree at the University of Toronto. During the trip, we provided care to patients in underserved communities that did not have access to healthcare. This experience was life changing and made me realize the importance of doctors inspiring me to pursue a career in medicine. Shortly thereafter, I applied and was accepted for medical school at MUA and it turned out to be one of the best decisions I have made thus far. Although my experience there was challenging, it was also rewarding, as I had to transition to living in the Caribbean and then moving to different states in America during my clinical rotations. Despite some hardships, I persevered, learned a lot, and realized my own potential during the process. Now I am excited to build on that foundation through the training I will receive at CMMC in my journey to become a more well-rounded physician!
Through the residency interview process, CMMC stood out to me as the strongest choice. The interview process was seamless and the discussions I had with the faculty and residents demonstrated their efforts in creating a comfortable and amazing learning environment. Additionally, with it being close to home and not far from family I have in Montreal, Quebec it made for a perfect fit. With my main goal of becoming a primary care provider, I am confident CMMC will provide me with the tools and training to do so. Overall, I am excited to make the move to Maine and see what the state has to offer!
Interests: Watching and playing sports, mainly basketball and soccer. Playing video games, watching movies, going for long car drives as well as site seeing or just hanging out with friends and family while trying new vegetarian foods!
Kelsey Hickey, DO
About Dr. Hickey
Hometown: Norridgewock, ME
Medical School: University of New England
Undergraduate: University of Maine, Orono
Major: Psychology
Growing up in small town Maine was my favorite part of childhood – being able to roam through the woods and explore was one of my favorite pastimes. My love for Maine never diminished as I grew up and experienced more of the world; I love to travel but will always consider Maine home. After undergraduate I worked in Boston for a while in research and loved being in the city, but eventually I knew I would be coming home to study medicine at UNE. This experience also taught me that large universities and hospitals weren't for me; I'm much happier in smaller communities focused on holistic and patient-centered medicine. I'm so grateful for my osteopathic education, and to be able to continue my medical education in Lewiston.
The people! Doing residency interviews over ZOOM was tough this season, but when I interviewed with Lewiston it felt more like a conversation with friends. I knew this would be a welcoming place to learn and grow as a physician. Lewiston is a strong program and importantly a beacon of holistic and welcoming healthcare in the surrounding community. I love the diversity of staff and patients in this area, and I am so excited to be part of this wonderful team and legacy going forward
Interests: Anything outdoors in Maine! My favorites are hiking the Bigelows, kayaking along the Kennebec River, and running through the innumerable trails. I love exploring new places and especially new foods.
Celeste Hutton, MD
About Dr. Hutton
Hometown: Lindsay, Ontario, Canada
Medical School: National University of Ireland – Galway
Undergraduate: McGill University
Major: Psychology
Ever since I was young, I wanted to be a doctor. I was always captivated by medicine. I can remember begging my mother to take me to the hospital where she worked as a nurse so I could watch different procedures they were performing, even as a child. I originally grew up in a small town a couple of hours north of Toronto, Canada but my journey to become a doctor has given me the opportunity to experience places including Montreal, Canada and Galway, Ireland. Research at the Center for Addiction and Mental Health in Toronto really fueled my passion for mental health, which reinforced my desire to pursue medicine and to be able to provide patient-centered, holistic care to patients. Attending medical school across the Atlantic Ocean has deepened my understanding of the different healthcare needs and has given me exposure to many different cultures that have shaped and will continue to shape me into the physician that I will become. I am excited to explore what Maine has to offer and start this journey at CMMC!
From the moment I interviewed at CMMC, I knew it was the perfect fit for me. Everyone was so friendly and it truly felt like a family. They offer endless support and I knew that this would make my residency experience very positive. I was attracted to the many unique learning opportunities that CMMC has to offer and that they tailor your learning toward your own career goals which will allow me to become a full spectrum family physician. Coming from a small town myself and hoping to work in underserviced regions, I knew that I wanted a program that could make me the best possible physician for that environment and CMMC was that program!
My professional interests include mental health, women's health and preventive medicine. I also have many interests outside of medicine. As a Canadian, it's no surprise that I enjoy playing hockey. I also enjoy hiking, running and spending time with my dog, Milo!
Jaclyn Israel, DO
About Dr. Israel
Hometown: Huntington Woods, MI
Medical School: Michigan State University College of Osteopathic Medicine
Undergraduate: University of Michigan
Major: Biomolecular Science B.S. & Musicology B.A.
Two mantras have heavily influenced my life and its trajectory. "Before life gets in the way, start living." When I have the time, you will find me with a plane ticket in hand, jet-setting off to fully explore and immerse myself in the world. More realistically, you can find me hiking/climbing up a mountain, skiing down it, or kayaking the lake at the bottom, so I'm excited to see what Maine has to explore! A more low-key day is often filled with taking care of my giant plant family and garden, capturing my surroundings with my camera, or exploring life in other ways – like eating/cooking different foods, appreciating art, or listening to new music.
"H.A.P." or "Have A Purpose." Healthcare presented itself to me as a field of interest in high school, but my passion for medicine did not manifest until much later. I entertained the possibility of almost every other scientific career, hoping that something less daunting than medicine would peak my interest. Alas, my potential career took control of the decision-making process as I signed up for four more years of school and a residency. Now, here I am; and I could not be happier with the choices I've made. Medicine has filled my life with so much meaning, has allowed me to meet wonderful people from all walks of life, and has helped me grow so much as an individual. My interests and passions in healthcare include integrative medicine, global health, OMM, street medicine/outreach, medical education, full-spectrum primary care, addiction medicine, chronic disease management, and above all, building a positive healing relationship with my patients.
Which brings me to "Why CMMC?" This program provides me with the opportunity to further explore every interest I have, and will probably introduce me to many more that I didn't even know I needed in my life. Our interview season was a bit unconventional, but even through Zoom this community of people made me feel at home. A challenging yet positive learning environment and a strong sense of familial bonds within the program are exactly what I was looking for, and I truly believe I found it at CMMC. I chose to pursue the Rural Training Track in Rumford because I wanted to get the most out of a full-spectrum primary care training program. My clerkship/clinical years of medical school were based at a rural community hospital in northern Michigan and it opened my eyes up to the expansive possibilities of rural medicine, which I am eager to continue pursuing as a part of this program.
Luke Ollila, DO
About Dr. Ollila
Hometown: Concord, New Hampshire
Medical School: University of New England
Undergraduate: Boston College
Major:Biology
Growing up in New Hampshire, I've always been in love with the beautiful New England landscape and community. While in high school, I played all kinds of sports including football, baseball, basketball, and alpine ski racing. Eventually, I found my way to Boston College where I studied on a premedical track to achieve my degree in Biology, helping to research HIV/AIDS along the way. After graduating in 2014, I decided to work in another field which required me to move to the Chicago area. While working in this capacity, I always felt called back to medicine, and I eventually found my way back home with the support of my family and friends. In 2017, I came to Maine for medical school, and my fiancé and I quick realized we loved the area and wanted to make it our permanent home! Luckily, we got our wish and we're excited for everything that the future holds!
When I had the privilege to complete many of my clinical rotations during my final year of medical school at CMMC, I realized how much I enjoyed the program due to the amazing people who work here. Every individual was so incredibly welcoming and ready to help in any way they could. Combined with the fact that I've always wanted to practice medicine close to home, the Lewiston program proved a perfect match! I could not have been more excited to be welcomed into the program and I am so thrilled to be able to give back to the community and make long-lasting relationships with my patients!
In my free time, I love spending time with my family, friends, and animals. I'm always up for new adventures or activities, including traveling to new places. I'm a sports fanatic and love to play any and all games, though football and baseball are my favorites. When I'm watching, I'm a diehard Patriots, Red Sox, Celtics, and Bruins fan! I also love to cook or barbecue although I'm a lousy baker. Additionally, my fiancé and I keep a vegetable garden together (some years are more successful than others). Finally, I enjoy reading when I have time and harbor a lifelong ambition to read all of the works of my favorite author, John Steinbeck.