Health Services Staff
Bates Health Services is an established relationship with Central Maine Medical Center to provide expertise and care for students. The Health Services staff includes CMMC Family Medicine Residency Clinic medical providers, 3rd year medical residents, registered nurses, a medical assistant, a patient service representative, and Bates support staff.
All of our medical staff are trained in providing family medicine. Providers with specialty areas, such as osteopathic manipulative medicine, acupuncture, hormone therapy, or sports medicine will have this listed in their profile. When scheduling an appointment for a specific service, take a look at the providers who specialize in this area. You can email or call Health Services and ask to schedule with a specific provider.
---
Health Services Leadership Team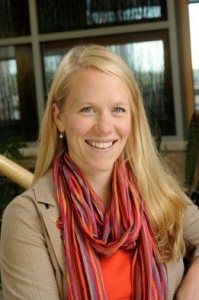 Paige Picard, DO
Medical Director
Schedule an Appointment with Dr. Picard for Osteopathic Manipulative Medicine, Disordered Eating Behavior Treatment, Birth Control, or Substance Use Concerns
About Dr. Picard
Hometown: Manchester, NJ
Medical School: Lake Erie College of Osteopathic Medicine
Undergraduate: The Ohio State University
Major: Human Development, Psychology
Board Certification: American Board of Family Medicine
My passions for family, learning, and sharing knowledge led me to medical school and ultimately a career in Family Medicine. After training, I sought out a job in teaching medical students and residents so that I could continue to learn and share with like-minded people. A desire to continue to care for the whole person through physical touch, lifestyle intervention, and integrative approaches led me to attend osteopathic medical school, complete the integrative medicine in residency program, and become board certified in Lifestyle Medicine in 2019. Currently practicing as clinical faculty and medical director of Bates College Health Clinic I am privileged to live out all my professional aspirations. These passions have also led to lifestyle changes for me personally including following a plant-based diet, creating a plant-based homestead here in Maine, gardening, beekeeping, cooking, and baking healthy treats. I currently live in Winthrop with my husband and children, dogs, and chickens!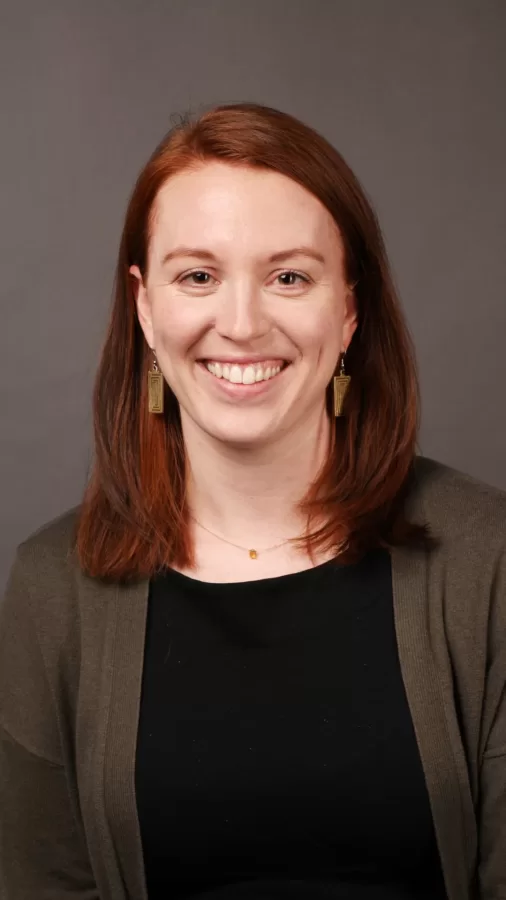 Brenna Callahan, '15, MSW
Student Health Support and Outreach Specialist
Reach out to Brenna for any questions related to accessing medical care, resources on campus, care coordination, health insurance, and managing your medical needs as a college student. You can email Brenna at healthservices@bates.edu.
About Brenna (she/her)
Brenna is responsible for supporting students in accessing health care and associated support services on campus as they navigate medical needs. Brenna received a bachelor's degree in education and French and Francophone Studies. After graduating, she worked with youth teaching, developing college aspirations programming, and providing case management and psychotherapy services. Brenna returned to Bates in August 2020 after completing her master's in clinical social work at Smith College.
Liza Keach, RN
Clinical Coordinator, Registered Nurse
---
Medical Providers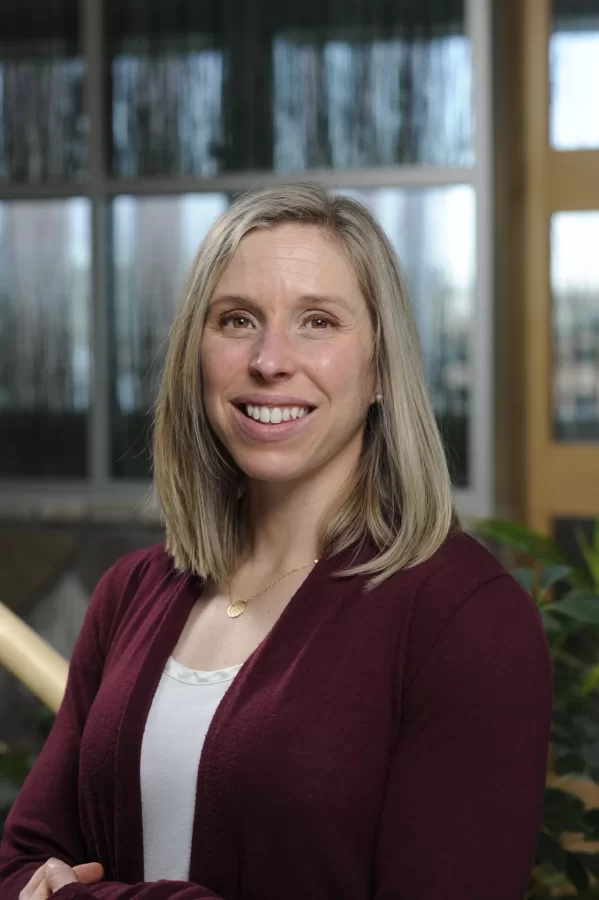 Heidi Walls, MD
Medical Director, Bates Sports Medicine
Schedule an Appointment with Dr. Walls for Sports Medicine, Birth Control, or Disordered Eating Behavior Treatment
About Dr. Walls
Hometown: Bar Harbor, ME
Fellowship: Maine Medical Center, Sports Medicine
Residency: Maine Medical Center, Family Medicine
Medical School: Tufts University School of Medicine
Undergraduate: Connecticut College
"I care deeply about empowering people with the knowledge and tools they need to optimize their health."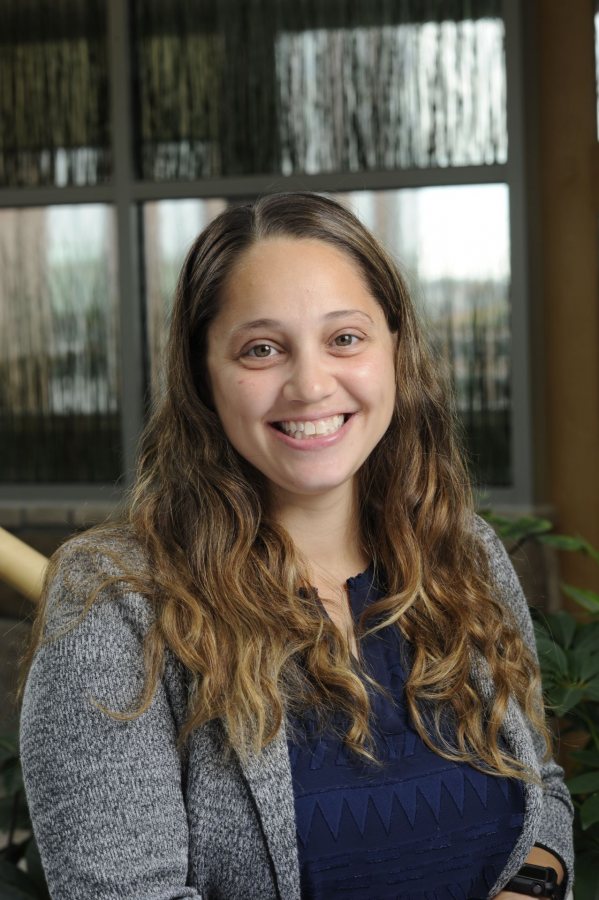 Lauren Nadkarni, MD
Schedule an Appointment with Dr. Nadkarni for Sports Medicine or Complex Medical Management Concerns
About Dr. Nadkarni
Hometown: Media, PA
Medical School: Tufts University School of Medicine
Undergraduate: Tufts University
Major: Biomedical Engineering
Board Certification: American Board of Family Medicine, CAQ in Primary Care Sports Medicine
I believe in promoting health and supporting preventative care efforts through physical activity based on the belief that 'exercise is medicine.' I work with patients using shared decision-making to provide creative solutions to their unique healthcare needs.
I enjoy working with underserved populations, and when the opportunity to create a new sports medicine program within the residency appeared, I was excited to step into the role. I enjoy combining my interests in sports medicine, ultrasound, and public health in a teaching environment, and look forward to continuing to learn from and teach residents for years to come.
Outside of work, I enjoy traveling and being active outdoors hiking, playing sports, and spending time with my family.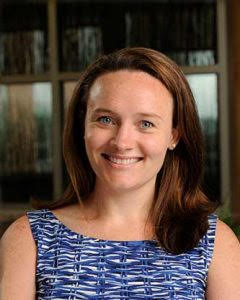 Patricia Collins, DO
Schedule an Appointment with Dr. Collins for Osteopathic Manipulative Medicine or Birth Control Concerns
About Dr. Collins
Hometown: Andover, MA
Medical School: University of New England College of Osteopathic Medicine
Residency: CMMC Family Medicine Residency
Undergraduate: University of Connecticut
Major: Psychology
I grew up in Massachusetts and moved to Maine to study medicine as the University of New England and have not wanted to leave since. I was drawn to family medicine because of the unique opportunity to help care for individuals throughout their lives and across multiple settings. My interests include reproductive health and inpatient medicine.
After completing my residency and serving as chief resident at CMMC, I am excited to be staying on as faculty. I have enjoyed working in this community and appreciate the commitment to education and care at the residency. The culture is one that strives towards growth and I am thrilled to continue to be part of the team. Outside of work, I enjoy spending time outdoors. My husband and I love to take our daughter and dog hiking. I also enjoy biking, cooking, and attempting to garden.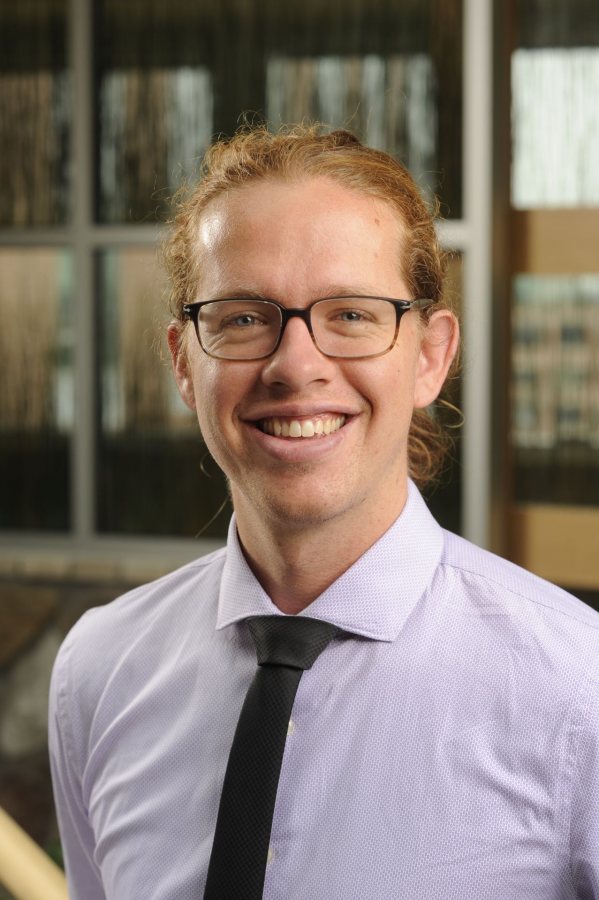 Christopher Decker, DO
Schedule an Appointment with Dr. Decker for Osteopathic Manipulative Medicine, Acupuncture, Dry Needling, or Concerns Related to Long COVID-19
About Dr. Decker
Hometown: St. Louis Park, Minnesota
Medical School: Touro University California
Undergraduate: University of Minnesota
Major: Biochemistry and Chinese (minor)
Growing up, I was always interested in health and wellness. My parents are both pharmacists and my father does acupuncture. Because of them, I became interested in health and wellbeing from a holistic and evidence-based approach. In college, at the University of Minnesota, I studied biochemistry but also had the opportunity to study abroad in China to learn Chinese for a year. After graduating, I spent some time traveling, coaching high school soccer and volunteering. After some reflection, I decided that I wanted to pursue a career in Osteopathy due to its holistic philosophy and hands on approach. Not long after I was off to California for medical school where, in addition to obtaining a medical education, I gained a man bun and met my wife through our school's frisbee club.
For residency, I knew CMMC was the right fit for me. As my wife has family in Maine and the Northeast, she could attest to its beautiful and diverse landscapes and being from Minnesota I missed the seasons. In addition, I was very attracted to the diverse experiences and opportunities that a rural residency afforded. The residency's strong commitment to OMM and integrative medicine was one of the main features that attracted me. More importantly, I liked the family and down-to-earth atmosphere I experienced when I came here that is still present to this day.
After graduating, given my interest, I decided to further pursue my passions in integrative medicine and acupuncture. I completed a two-year fellowship through Maine Medical Center and the University of Arizona. During that time, I also became certified in acupuncture through an intensive course for physicians.
Outside of medicine, I enjoy being active whether it being playing soccer, frisbee or going on a hike and spending time with my wife, son and dog.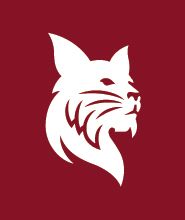 Kyle Holmquist, FNP-C
Family Nurse Practitioner
Schedule an Appointment with Kyle for Gender Affirming Care
---
Medical and Office Staff
Connor Farago, RN
Registered Nurse
Maggie Leonard, RN
Registered Nurse
About Maggie
Maggie has been part of the Bates community since 1989. Her role as a staff nurse is multifaceted, assessing students and providing proper triage for medical care. Prior to her interest and practice in college health she worked primarily in pediatrics, in hospital and in home care. She graduated from The Children's Hospital School of Nursing in Boston and attended Northeastern University.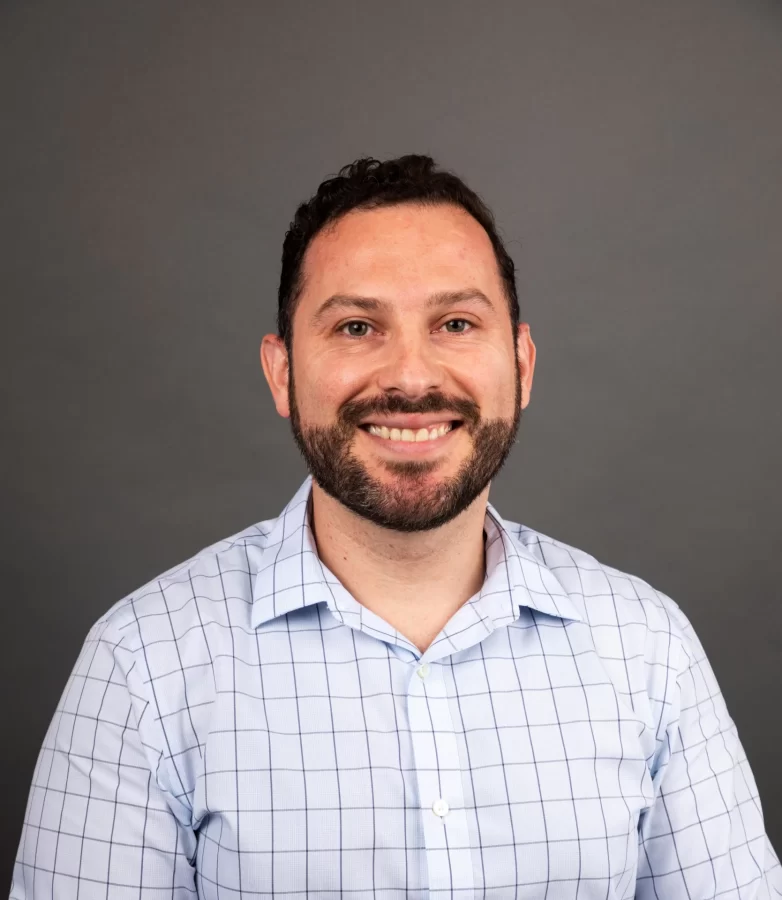 Josh Palomera, MS, RD, LDN, CSN
Dietician and Nutrition Educator
About Josh
Josh is a Registered Dietitian whose passion lies in working with students and athletes at the collegiate level. Josh helps clients navigate various health concerns (allergies, chronic diseases, eating disorders), acute GI distress, performance nutrition and general healthful diets using evidence-based practice and research.
Josh earned a Bachelor's in Nutrition from San Diego State University, and later completed a Masters and Dietetic Internship at Simmons University, specializing in eating disorders and sports nutrition. His ultimate goal is to help improve people's relationship with food and uses a non-diet approach with a belief that all foods fit.
---
Rotating Medical Residents
Colin Bonnar, MD
About Dr. Bonnar
Hometown: Cape Breton, Nova Scotia, Canada
Medical School: Saba University School of Medicine
Undergraduate: Cape Breton University
Major: Biology and Psychology
Being from Nova Scotia, I wanted a program where I was close to the coast. But more importantly, I wanted a program where I felt at home. Once I interviewed at CMMC, I knew this was the place for me. The residents, faculty, and staff at CMMC are all fantastic. Since day one, the program has been very welcoming, and the faculty is very enthusiastic about teaching. Having a mother who is a family physician, family medicine was an easy residency choice for me, as family docs can have a major impact on their patients, patients' families, and the surrounding community. It was clear that CMMC would allow me to be involved in the community and learn broad-spectrum medicine.
My goal for residency is to be well prepared for life as a family physician and to be able to handle any situation that comes through the door. This program has so much to offer from wilderness and international medicine to sports medicine, Ob/Gyn and even POCUS experience. I am so excited to be here, as it will prepare me to be a well-rounded family physician.
I wouldn't have been able to get here without my friends and family's unwavering support, especially my wife, Danielle, and of course, my mother. Outside of medicine, I am interested in hockey, running, Cross-fit, sailing, water sports, skiing/snowboarding and especially walking/hiking with our dog, Loki. Maine offers all of that and more. I am privileged to have the honor of serving the community of Lewiston and Auburn.
Eliza Foster, DO
About Dr. Foster
Hometown: Raymond, Maine
Medical School: University of New England
Undergraduate: Elmira College
Major:Biochemistry
Born and raised close by in the town of Raymond, I grew up on a tree farm right here in the beautiful state of Maine. I graduated from Gray-New Gloucester High School and continued my education at Elmira College in New York. I had a blast the year between college and medical school working in the tasting room at Finger Lakes Distillery in New York. I also had a great adventure when my alma mater asked me to assist teaching a Marine and Island Ecology class on San Salvador Island in the Bahamas! I went to the University of New England for medical school and am very thankful for my education in osteopathic medicine. I felt blessed that for most of my clinical rotations I was located in Ellsworth, Maine, with quick access to Acadia National Park and MDI, I spent a majority of my free time hiking trails, exploring for hidden caves, and marveling at the rocky coast line.
The thing that most attracted me to CMMC was the kindness and friendly atmosphere of this residency program. The faculty and residents are sincere, approachable, and genuinely fun to spend time with. I knew that through the ups and downs of the resident life, there was no other group of people that I would be happier to work alongside and spend my time with.
In my free time I enjoy exploring National parks, hiking, canoeing, cycling, and basically anything outdoors! Every year I help my father with the family tradition of making our own homemade maple syrup. I also love drinking coffee to stay awake.
Anna Levit, MD
About Dr. Levit
Hometown: Brookline, MA
Medical School: Technion American Medical School, Haifa, Israel
Undergraduate: Brandeis University
Major: Studio Art
Originally, I am from St. Petersburg, Russia but due to the soviet regime, like many, my family left their home country. My family first immigrated to Israel due to our Jewish heritage and I ended up spending 6 years of my childhood living in the middle east. My family then moved to the US, initially to New Haven, CT and finally landing in Brookline, MA. Presently, I call Brookline home but I really could call various parts of the world my home. I came back to Israel for medical school due to a continuous interest in exploring my childhood home, learning about the medical system there, and bringing my newly found knowledge back to New England. My many travels and cultural experiences have contributed in shaping my understanding of medicine. I was drawn to family medicine due to the ability to understand an individual's health in the context of a community, cultural background, lifestyle habits and other family members. I found this an intriguing puzzle to build up as a family practitioner participates in continuously leading a patient on their wellness journey by various means.
I was looking for a residency program that would feel like a supportive family body to step into and I found it at CMMC. During interview season, the residents and faculty I met were open and easy to get along with. I was interested in pursuing the Rural Track to fully delve into full spectrum family medicine. CMMC offers the opportunity to become a well-rounded practitioner that can offer the many healing means out there from modern medicine, OMM and integrative medicine.
I have been painting since a young age, this does not cease to be my creative outlet as well as a self-care activity. I am excited by the beauty Maine has to offer. I hope to paint many landscapes while I'm here. I also enjoy hiking and skiing and plan to definitely take advantage of all the possibilities available for some amazing scenic trails and good slopes!
Matthew Levasseur, DO
About Dr. Levasseur
Hometown: Lewiston, Maine
Medical School: UNECOM
Undergraduate: University of New England
Major: Medical Biology; Minor: Mathematics
As the son of a mechanic and an accountant, I am the first healthcare provider in my family. I grew up in Central Maine, where the values of hard work and big aspirations were instilled by my working-class parents at a young age. Throughout my childhood and years in school, I developed a longing to contribute to society in a meaningful way. This has led me to a rewarding career in medicine.
After graduating from medical school, I spent five years as a physician and Captain in the U.S. Army Medical Corps, providing primary care to soldiers, veterans, and their dependents. The more time I have spent serving others here and around the world, the more my passion to address our society's social injustice has intensified. The disadvantages of some populations to access the healthcare they desperately need burns at my conscience, and I am committed with a sense of urgency to provoke change.
Since most of my time has been spent caring for young adults, my experience has highlighted the needs of this demographic. With a particular focus on reproductive health and family planning, I will always provide a comfortable environment that encourages patients to broach any topic on their minds. Each of my patients can rely on me to provide the highest quality care, regardless of their age, gender, race, or belief system.
I did not choose CMMC's Family Medicine Residency without careful consideration. CMMC has been part of my life since day one… literally. I was born on the third floor! Many years later, with the help of life-changing mentorships and friendships, it was where I discovered that I wanted to become a physician. I volunteered my time as a patient representative, which helped me to understand what patients expect from their medical team. During medical school, I completed most of my clinical clerkships at CMMC, allowing me to develop my skills in clinical assessment and provision of care to patients in my own hometown. It is truly an honor to continue cultivating my special connection with the CMMC Family by joining the residency program and serving the needs of this community.
My professional interests include reproductive health, family planning and contraception, healthcare policy and political activism, and cognitive bias of healthcare providers. Outside of medicine, I spend most of my time with my wife and our German Shepherd, enjoying life's many simple pleasures.
Catherine Lok, DO
About Dr. Lok
Hometown: Upper Sandusky, Ohio
Medical School: A.T. Still University
Undergraduate: Miami University of Ohio
Major: Biology and Global Health
I believe in patients taking back the power in their health. People's home diet and physical activity can treat many modern diseases. In our current healthcare climate, people have forgotten how to care for themselves and forgotten just how powerful they are.
During my interview conversations with staff and residents here, I was inspired by just how much the people here were of the similar mindset. I felt like the residency could be a place where I could let my patients empower themselves in their health; a place where they could change their lifestyle to eliminate their modern diseases like diabetes and hypertension, not just "manage chronic disease" as is the current medical culture purports.
Here I've been able to continue to address "upstream" health factors such as addressing systemic health causes (such as racism and homelessness) and advocating for integrative medicine treatments where the patient is in charge (such as lifestyle changes, learning from our medicinal garden, OMM and food as medicine). Most importantly, people here simply have the mindset of patient-empowerment which shows in the small ways we interact with patients everyday.
Interests: public health, integrative medicine, social justice, Tango, dance, yoga, meditation, flying, martial arts, and documentaries
Issues I care about: healthcare systems in America, human trafficking, sexual assault, fair trade, juvenile justice systems, mental health, and the pandemic of loneliness.
Emily Nguyen, MD
About Dr. Nguyen
Hometown: Dartmouth, Nova Scotia
Medical School: Trinity College Dublin
Undergraduate: Bachelor of Science; Master of Science
Major: Neuroscience; Physiotherapy
As the daughter of Vietnamese refugees, I grew up influenced by their enduring tenacity through poverty, social isolation and cultural barriers as they resettled in Canada. Most significant were their challenges to medical literacy and access to healthcare. Upon reflection of my own upbringing, I realized that even within my own community in Nova Scotia, being a minority and living in a lower socioeconomic area often leads to health inequities. These experiences motivated me to be an active part of the solution and pursue a career in medicine.
In medical school, I continued to learn about how social and racial inequality contributes to health disparities and how much work still needs to be done to improve healthcare access for all. With a large international community at Trinity College Dublin, I had the opportunity to work with healthcare professionals from around the world and developed a deeper understanding of the health challenges faced both in Ireland and abroad. Learning about the Irish abortion referendum and violations to reproductive health rights prompted me to become a member of Medical Students for Choice, advocating for bodily autonomy and safe access to abortion. These unique experiences empowered me to be a better health advocate and solidified the idea that together we can use our voices for positive change.
I chose CMMC because of their commitment to community, dedication to improvement and supportive learning environment. My philosophy of medicine is rooted in informed choice and equality, and my goal is that all my clients feel supported and empowered to make the choices that are right for them.
As a Nova Scotian. I have felt very at home here in Maine. The proximity to the ocean, the love of lobster and the beautiful outdoors and hiking opportunities has made my transition to the US a welcoming experience. Things that bring me joy – art, drawing or painting, playing the piano.
Anthony Pastore, DO
About Dr. Pastore
Hometown:Scarborough, ME
Medical School: UNECOM
Undergraduate:UMaine
Major:Biology
I'm a bit of a homebody. Growing up in Southern Maine, my educational path has taken me through Orono, Biddeford and Portland before arriving in Lewiston. The route to Central Maine has been slightly untraditional, but has resulted in some invaluable experiences that I'm hoping will help me become a better physician. I couldn't have gotten here without the support of my incredible sister, mother and father. As a lifelong Mainer, I'm thrilled for the opportunity to begin my clinical practice in Lewiston, and hope to be able to help care for this community for a long time.

Why CMMC Lewiston Track – It's absolutely because of the people. Weeks before starting medical school, I was contacted by the then Behavioral Scientist at CMMC about a geriatrics project I was participating on. From that first interaction to my most recent, everybody that I've had the opportunity to interact with here, from the admin, to faculty, co-residents and patients, have been outstanding. We have a great team, and I'm excited to add what I can to an exceptional culture.It's still early days in medical career, but at this point my professional interests include: public health, geriatrics, and palliative care.

When I'm not at the hospital, I'm looking forward to the next trail run with my dog, Baxter, or trying to find a local pickup basketball or soccer game.
James Poulin, MD
About Dr. Poulin
Hometown: Lewiston, ME
Medical School: Tufts University School of Medicine
Undergraduate: University of Notre Dame/University of Maine
Major: Biology
I was born and raised right here in Lewiston, attended Holy Cross and Saint Dom's schools and then went off to the University of Notre Dame for undergrad. Something kept calling me back to Maine and I ended up transferring to the University of Maine and graduated with a degree in Biology. As most Mainers know, there is something special about Maine, and being anywhere else never felt right to me. I had the pleasure of working as an EMT in Lewiston in the year between undergrad and going off to medical school. I was lucky enough to end up at Tufts University School of Medicine as part of their Maine Track program, which gave me the unique opportunity to complete all of my clinical rotations in Maine.
As a Mainer through and through, I always knew I would be in Maine to practice and was hopeful to be able to train here as well. As luck would have it, the CMMC Family Medicine program checked all the right boxes for me. It is a program founded on providing a nurturing, supportive, and incredibly accommodating environment. Whatever I want to do, I have someone to help me achieve it here, and staying close to home didn't hurt either.
My professional interests have been rooted in Sports Medicine since high school when I threw out my shoulder pitching. Outside of the hospital, I enjoy playing board games, 3D printing, and heading "upta" camp to go fishing.
Matthew Rausch, DO
About Dr. Rausch
Hometown: Buffalo, MN
Medical School: University of New England College of Osteopathic Medicine
Undergraduate: University of Wisconsin – River Falls
Major: Biomedical Science
I had no intentions of going into medicine until well into my years as an undergrad. All my time was dedicated too busy, messy art studios working to develop my skills in glass and ceramic art. For a number of reasons, my attention turned to the sciences and eventually medicine. I spent three and half years working as an EMT in rural and urban emergency medicine before moving to Maine for medical school in 2016. In that time I also married my wife, Sarah, we gradually developed a menagerie of pets and traveled as much as we were able to. We just bought a house in Gray, ME and can't wait to continue exploring Maine and beyond.

The feeling I got during my interview at CMMC was second to none. The sense of support and community here felt truly unique and I was immediately comfortable with everyone I met. Beyond that, I hope to practice medicine beyond residency in an environment that resembles the culture that exists at CMMC and in central Maine. There is a true appreciation here for how modern, evidenced-based medicine can be woven with traditional medical approaches, of which I hope learn more of and adapt into my own practice.

I have always enjoyed being outdoors and exploring activities that draw me into those spaces. I have been camping, hiking and snowboarding since I can remember and get out to the woods and mountains as often as possible. Having a creative outlet has been key to maintaining a sense of self and sanity throughout my life and I love delving into this through music, woodworking and ceramics. I really have more hobbies than I know what to do with, but can't get enough of trying things that are entirely foreign to me.