Way back in 1940, the newest Bates students, the Class of 1944, got this advice from the editors of The Bates Student: "Never let studies interfere with a college education."
However sly, the tip speaks to the challenges facing new college students. Namely, how to balance all the new opportunities college affords. How to manage time. How to determine priorities. How to find connections.
Fortunately, Bates students are always more than willing to help onboard the newest members of the community. Here, gathered by Bates Communications Office student liaison Aaliyah Moore '24 of Phoenix, Ariz., are 26 tips for the Class of 2026.
(And tips for parents? Try to be a "guide on the side," say these experienced Bates parents in our story from 2018.)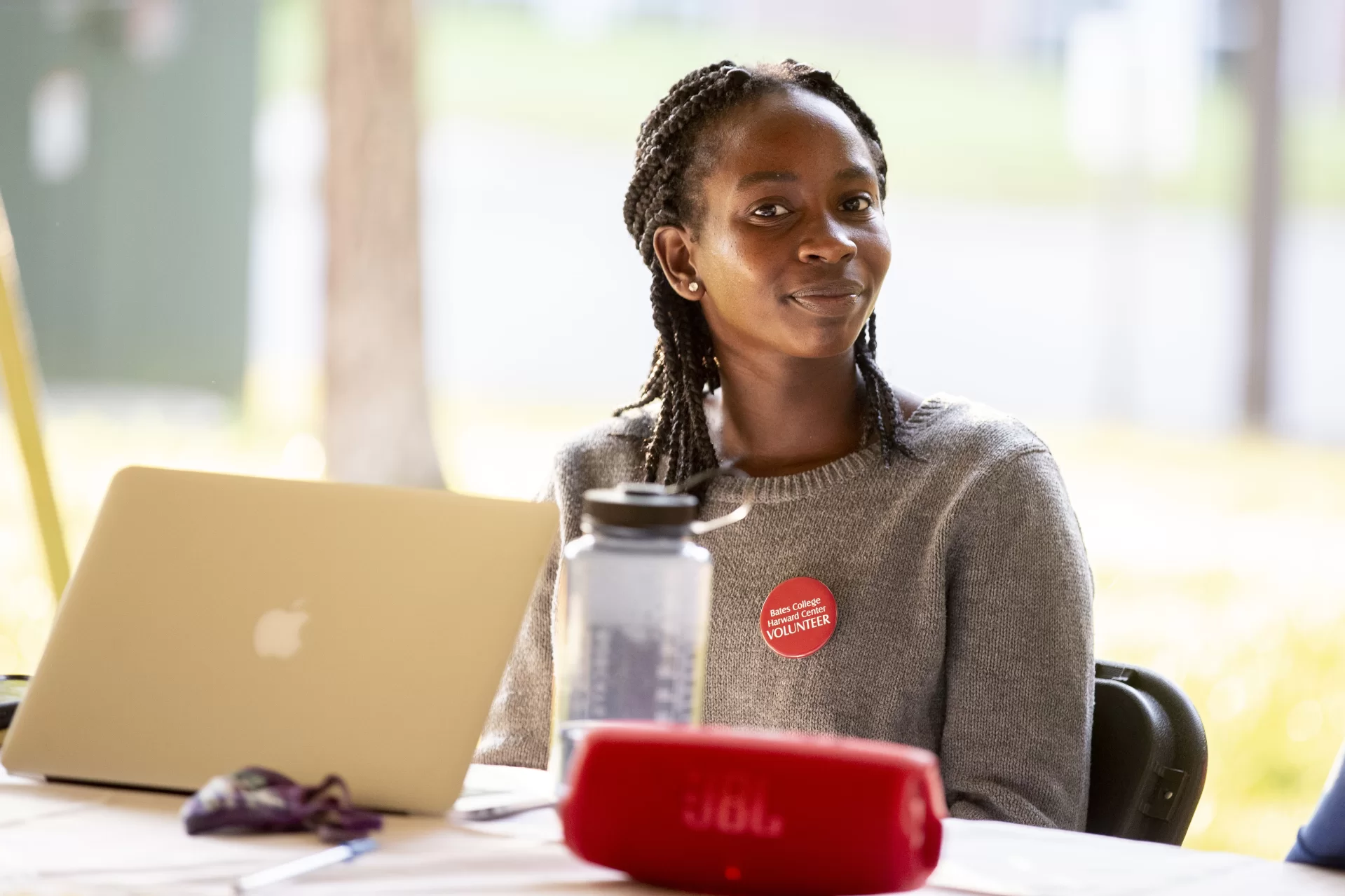 26. Focus on the moment, not the future
Whether it's starting a conversation with someone you don't know (but could become friends with) or saying "yes" to an opportunity to experience something new, you can't read the future, so make your present your focus! As students like to say, "Say 'hi' even if you don't know them."
Saying "yes" allows you to find your own path. Professor of Economics Daniel Riera-Crichton, who delivered the Convocation address, quoted his favorite poet from his homeland of Spain, Antonio Machado: "Caminante, son tus huellas el camino y nada más; Caminante, no hay camino, se hace camino al andar."
Translated to English: "Traveler, your footprints are the only road, nothing else; Traveler, there is no road, you make your own path as you walk."
25. Read the syllabus
The course syllabus is your guide, and it holds the answers to most questions you might have about assignments, deadlines, grading, and even office hours. Whether it's a physical copy or a "living" online copy, you'll want to read the whole thing (twice even) and hold onto it.
24. Get to know your professors
They're there to help! Make sure you attend office hours at least two to three times in a semester with each professor, especially before a big assignment or exam. Getting to know you and your academic process can also help your professor give more individualized feedback.
Even talking with them about non-academic things can help you feel connected, and can open the door to additional opportunities. They will 100 percent understand if you're shy.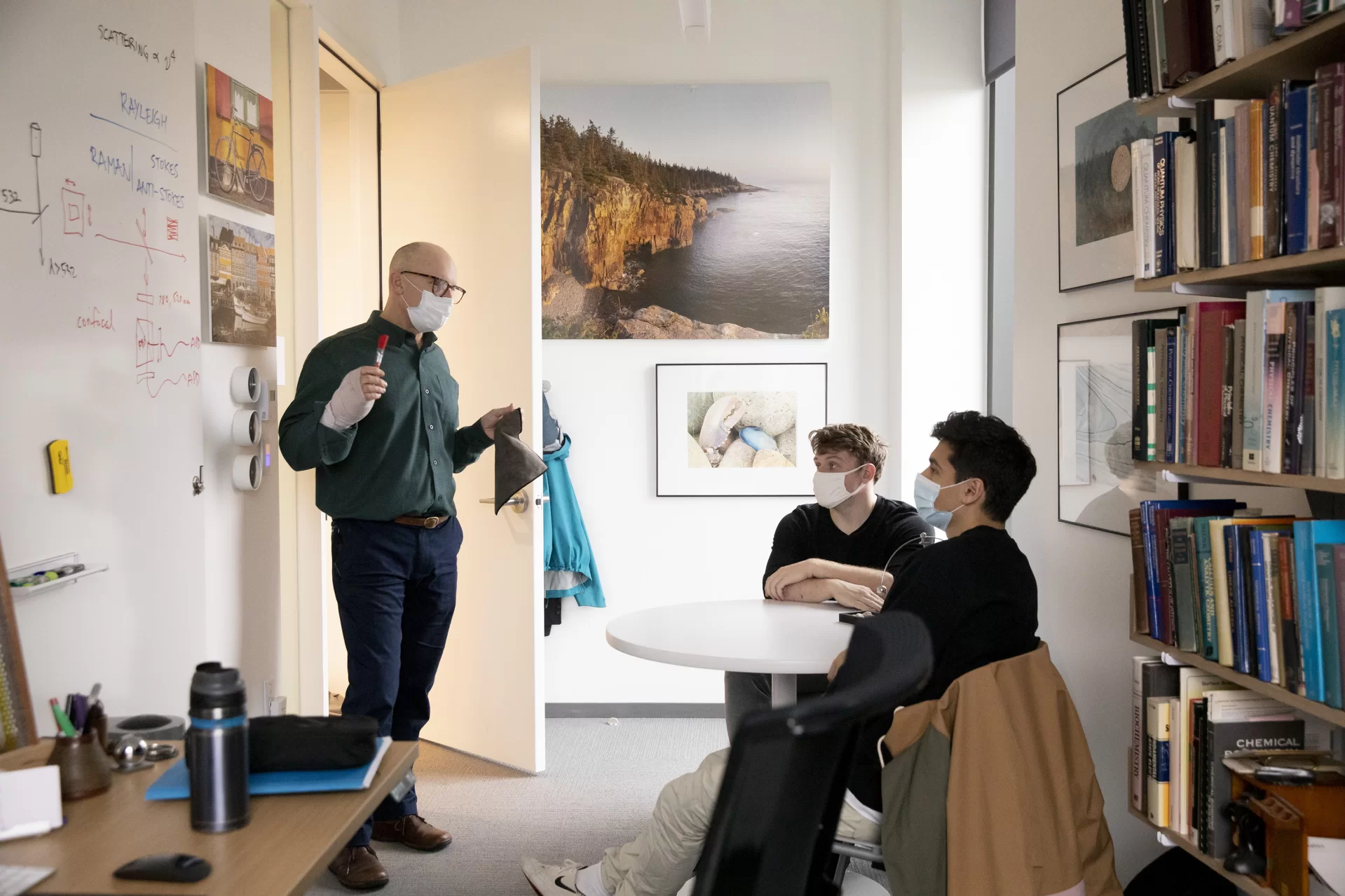 23. Work with your roommate to share the space
Even if you don't become besties, cultivating a good relationship with your roommate will make residence life a lot easier. You can get a roommate contract template at the beginning of the year from your Junior Advisor or Residence Coordinator and this provides an opportunity to set down some ground rules and boundaries. Most important, keep an open line of communication. Don't let an issue build up until it's all you can see; talk with them about it.
22. Ask for help
Feeling confused? Overwhelmed? Don't know exactly what you're looking for? Just ask. But who to ask? Which brings us to:
21. Get to know your JA and RC
Your Junior Advisor and Residence Coordinator are not only there to help but have gotten lots of formal training from the college. The best way you can access that help is to talk with them, and get to know them — and let them get to know you.
This also goes for the other students in your residence hall, your classes, and the staff and faculty all over campus. Bates is chock-full of fascinating people with amazing stories, and you never know if the person right around the corner could be the exact person you need to run into.
20. Get cold-weather gear
Maine winters can get pretty cold and windy, with overnight temperatures dropping well below freezing for most of December to March. While layering up is ideal for going in and out of the cold, four important pieces to have in your wardrobe are: An insulated winter jacket; a hat (or a coat with a hood); a pair of warm, waterproof boots; and a pair of gloves or mittens, the warmer the better.
Pro tip: Mittens are warmer than gloves because your fingers can share warmth.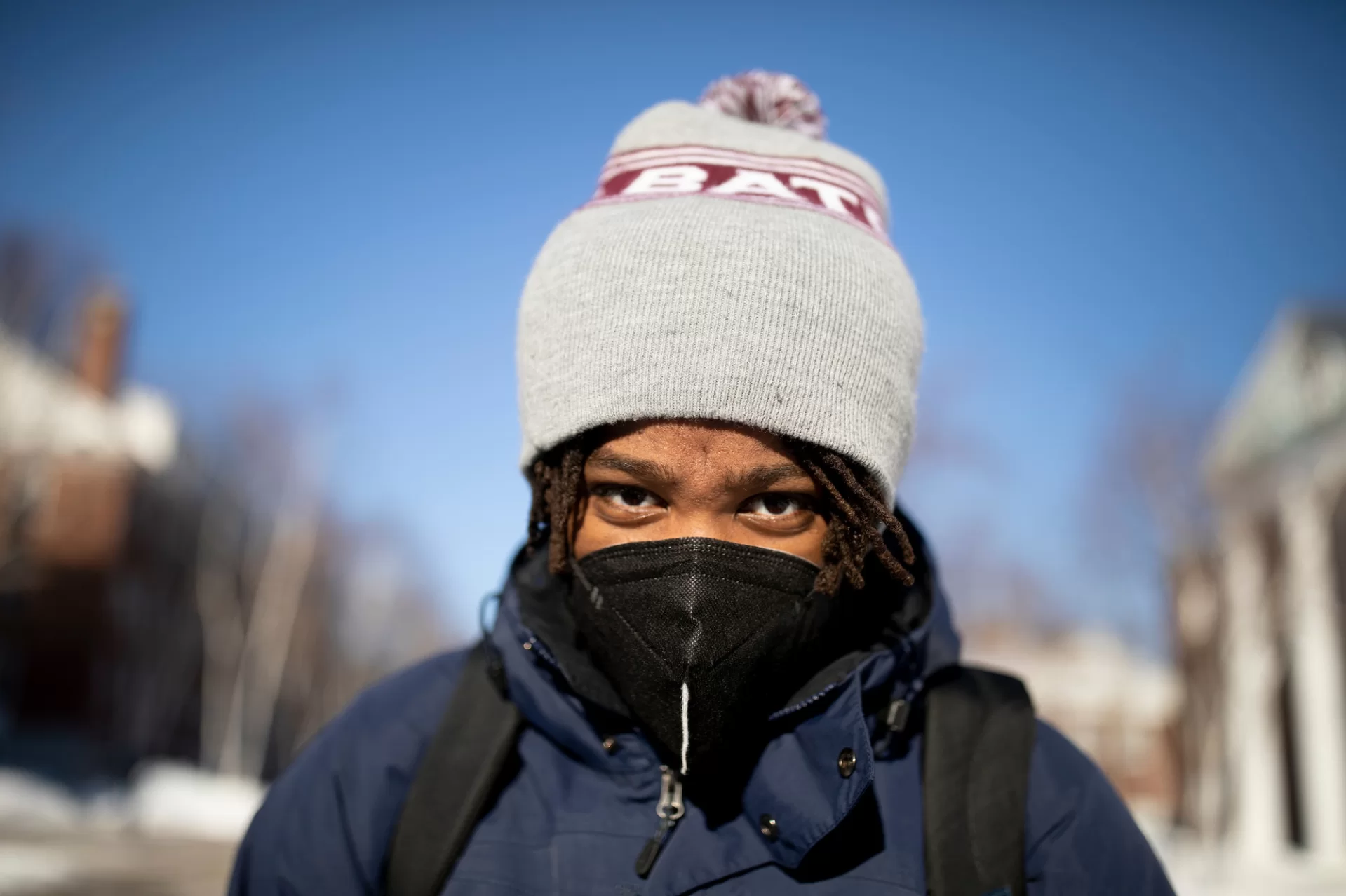 19. Always back up your files
Make a habit of saving your assignments both during and after you work on them, and keep backup copies of important ones. There are tons of options for storing files, like Google Drive (Bates students all get access to Google Drive accounts), flash drives, or cloud storage. When in doubt, use the 3-2-1 rule: three total copies of your data, with two local (like a backup hard drive), and one off-site (like cloud storage).
18. Watch your laundry
Shared laundry rooms have their own rules — written or not. It's a good idea to set a timer for yourself to come get your laundry after starting a new cycle, since limited washers and dryers means leaving your laundry unattended can cause inconveniences for other students, and they might move it before you do.
17. Find ways to stay connected to family and friends back home
One of the most fun ways to feel the love from home is to receive care packages. They can contain anything from sweet treats and salty snacks, to fun stationery and extra socks. Your family can have fun choosing what to send, and it's always exciting to open a surprise box, so it's a win-win.
Texting home is good, but postcards are another great option, and Post & Print is right next to the College Store in Kalperis Hall, which makes finding and sending Bates- and Maine-themed goodies back home easy.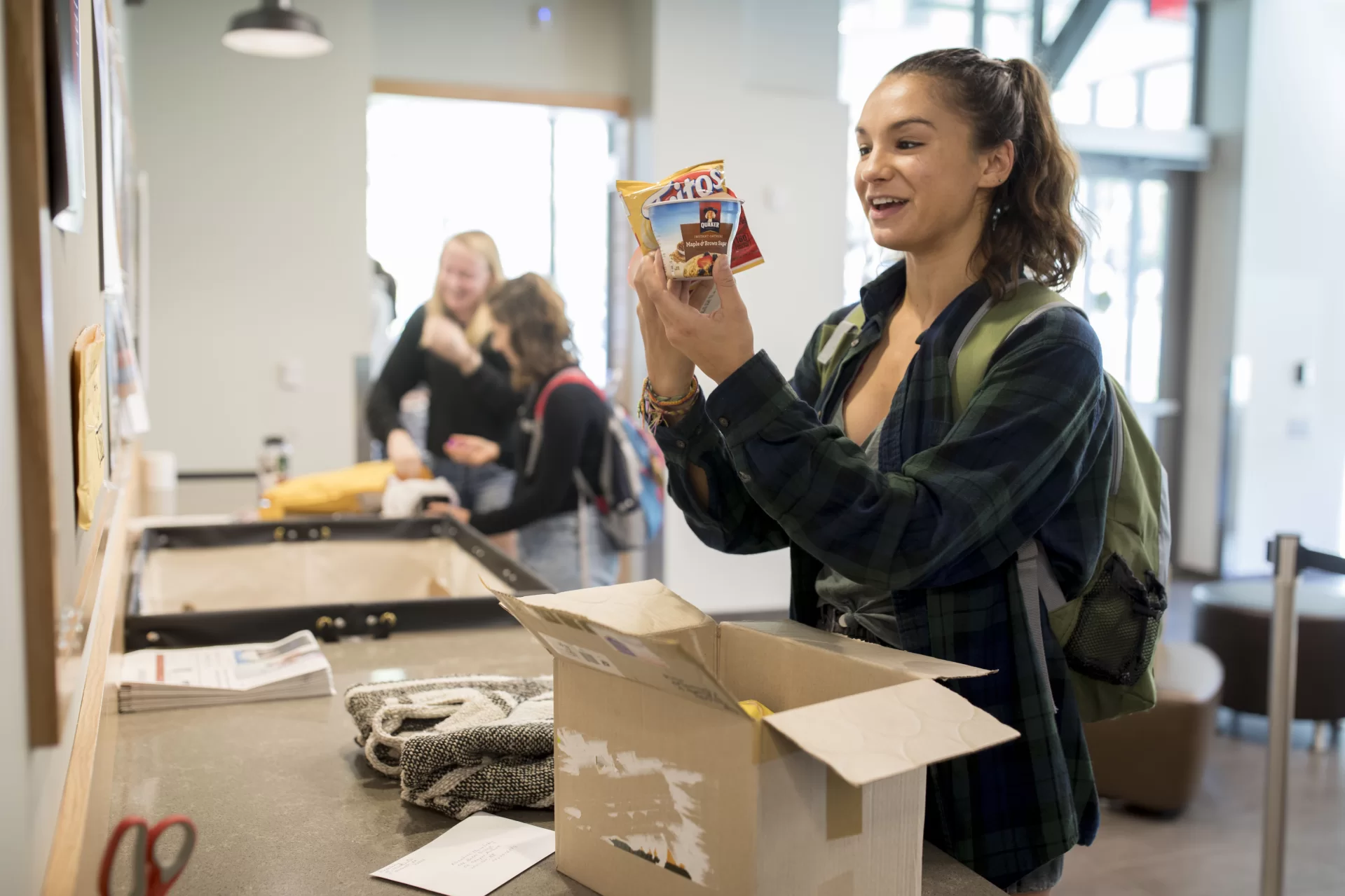 16. Get to know the Lewiston–Auburn area
This tip is from Leigh Weisenburger, our vice president for enrollment and dean of admission and financial aid whose family is strongly connected to the area.
"I walk downtown to Forage every day when I'm on campus to get coffee. It's an important personal and professional break during the day. I take that half hour, and those eight blocks down to Forage and eight blocks back are a physical nod to our relationship with Lewiston."
Take a study break and walk downtown, either solo or with a few buddies. Try asking some of the faculty and staff where their favorite hidden spots are; you might discover a new favorite park, an eatery, or a spot to relax by the river.
15. Start crafting your professional portfolio
There's often a scramble during senior year to make a resume, create a LinkedIn profile, and start networking, but you don't have to wait until you have a deadline. Creating and updating a foundational resume can be easy, and Bates even has resources to help you get started, through the Center for Purposeful Work.
14. Find ways to get engaged on and off campus
There are tons of people who share your interests, and nearly as many clubs, organizations, groups, ensembles, and teams as there are interests. The college's Bates Engage platform lists them all. Pro tip: Search Instagram for the club name to see how active they are.
For off-campus opportunities, the Harward Center for Community Partnerships has plenty of options for getting engaged with Lewiston-Auburn. Can't find a club for your interests? You can start one.
13. Find the best spots on campus to study, nap, or just hang out
The classic study spots are Ladd Library and, within the library, the Academic Resource Commons and the Math & Stats Workshop. But there's a spot for anyone.
P'gill (Pettengill Hall) is a good spot to study or nap late at night, while Commons is a great place to see your friends. According to student intel, the Bonney Science Center is on the rise as a prime night study spot, but you can also ask returning students what their favorite places are to nap and study.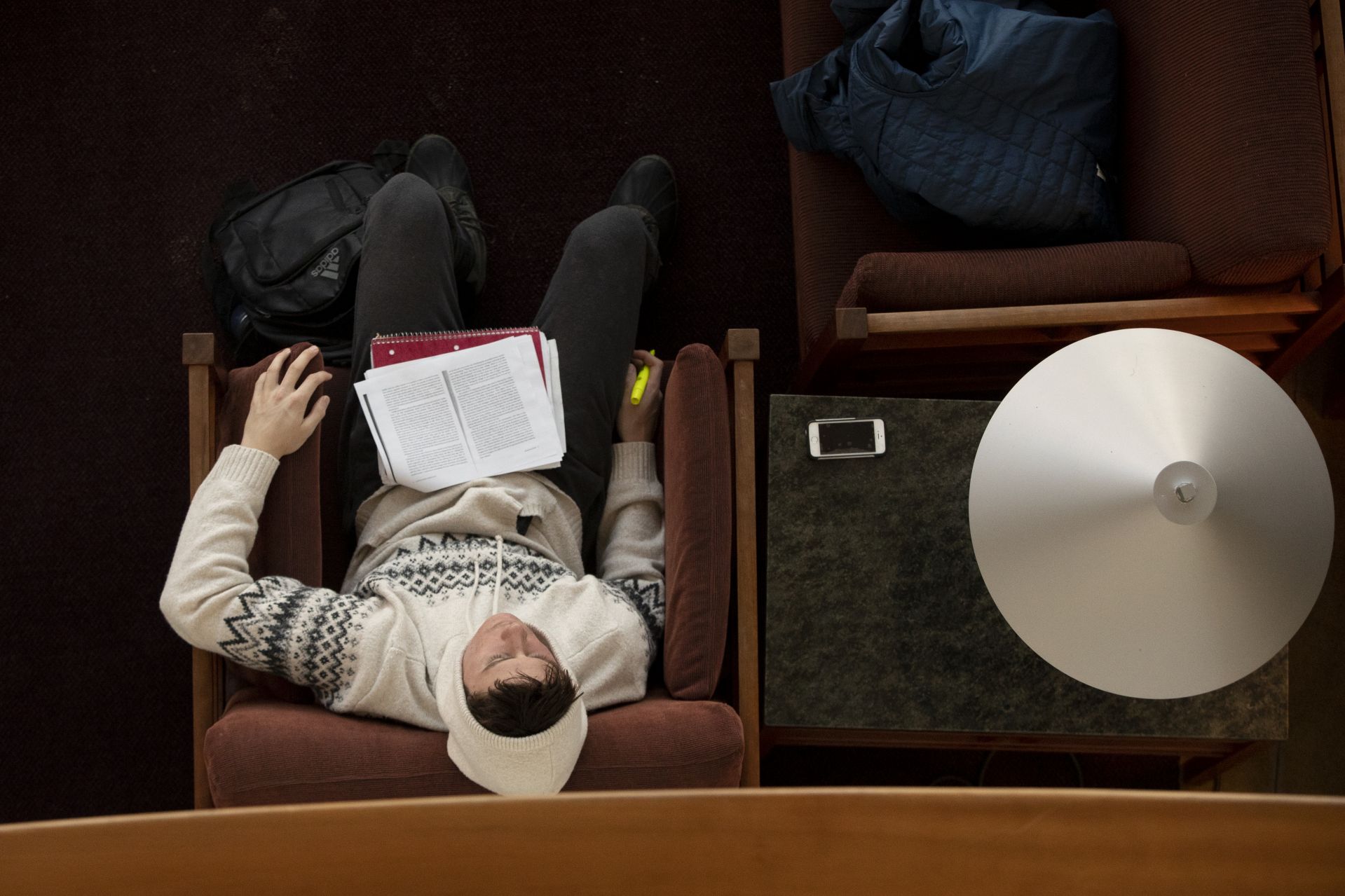 12. Take care of yourself
The first year of college can be exhausting, and setting some good habits and routines can help make it a little easier, and help you stay healthy. Making sure to get seven to eight hours of sleep at night, watching your caffeine intake, and mitigating screen use at night are all ways to take care of yourself and boost your immune system.
There are also student clubs you can join that feature meditation, yoga, and self-care. And, of course, the college's Counseling and Psychological Services offers a range of resources and support.
11. Get a pair of shower shoes
Whether you use a pair in the pool locker rooms or just in the residence hall bathrooms, shower shoes can save you from one of the nastiest things you can pick up from the floor: athlete's foot. It's treatable with over-the-counter medications, but the best treatment is prevention.
10. Keep a journal
Whether it's a fancy locked diary, a handsome leather-bound logbook, or a Google Doc, taking the time to write down your thoughts, ideas, questions, or just what happens during your day-to-day life can help clear your mind, and set aside some "me-time." (Some say that writing by hand, instead of using a keyboard, offers a helpful respite from screen time.)
You'll be thankful for it later too, when you want to reminisce about that one trip you took with your friends, or that night you went to your first college dance.
9. Find a note-taking system that works for you
Everyone's method is different, and if you don't already have the perfect system for remembering all those formulas or terms, now is the time to experiment and figure out what works for you. Fortunately, the Academic Resource Commons has you covered, with a page of peer-collected study resources. They also offer help through their Learning Strategies tutors.
8. Learn to navigate Handshake
Handshake is Bates' online tool for all things internships, jobs, and career exploration, run through the Center for Purposeful Work. The website has a how-to video for new students learning how to use Handshake, which is also where you find on-campus jobs. Which leads us to:
7. Apply for a job on campus
It's more than the money. Finding work on campus can take your resume to the next level and connect you to even more people. The Student Employment Office and Handshake can connect you to openings.
6. Create goal lists or vision boards for the semester
It can be hard to see the forest for the trees when you're in the middle of the semester, but creating a list of goals or aspirations, or even using your artistic abilities, however modest, to create a vision board can help you stay on track when you're feeling overwhelmed.
Remember: If you put it on the list, you can always take it off again, but goals are there for you to reach for, so just add it to the list!
5. Go up Mount David
We know: It's a classic. In addition to being well-known for its stunning views of the Lewiston-Auburn area, especially when the leaves fall, Mount David is a wonderful location for stargazing at night, engaging in meaningful conversation with friends, and getting away from any campus stress. Going early or during a cool afternoon is the best option if you want to be by yourself because it can get crowded at night. Warning: it's a short but steep trek, so wear sensible shoes.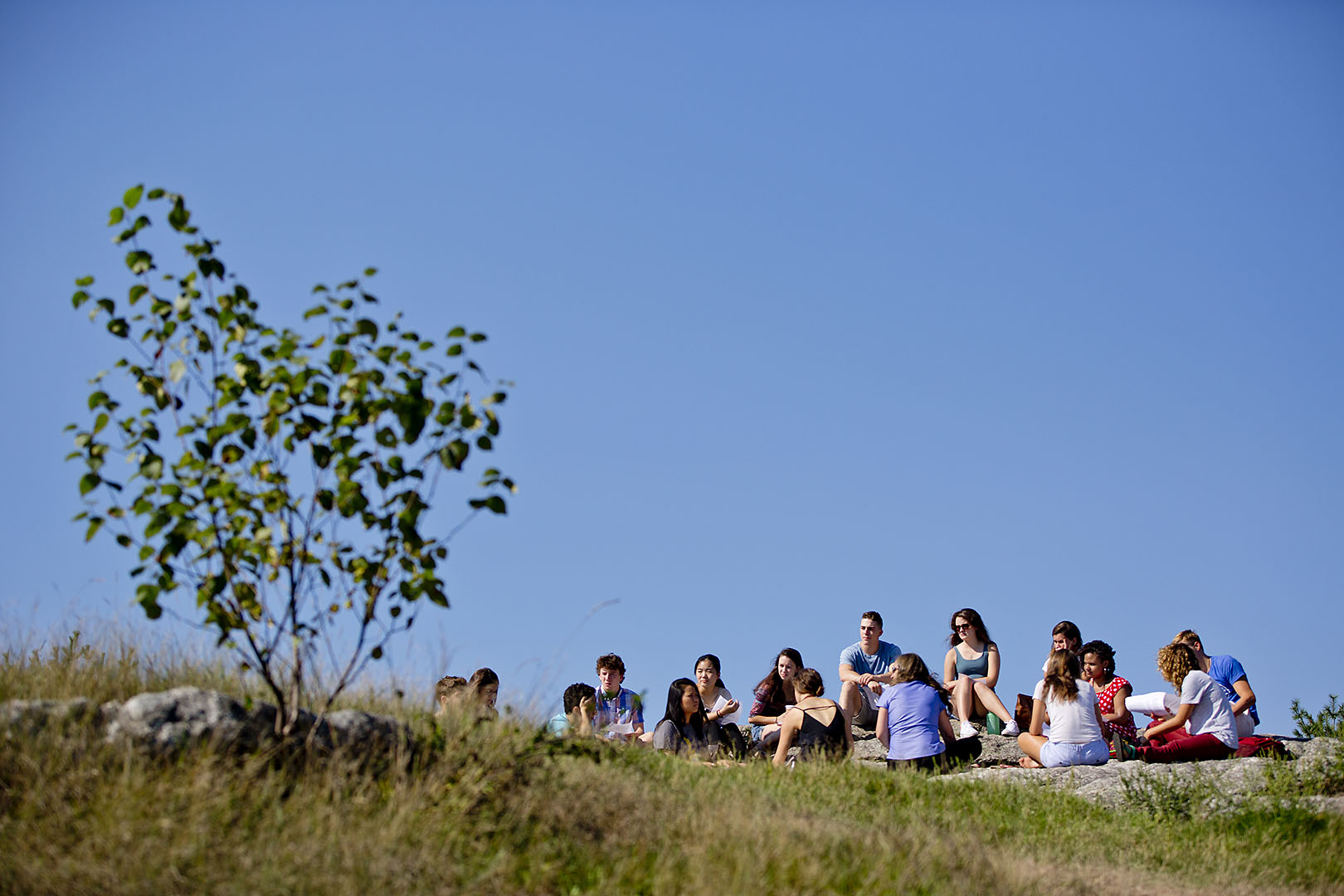 4. Learn how to budget and shop smart
There are lots of options for getting your shopping done in the area, but here are some tips that are useful across the board: Make a shopping list. A list keeps your from buying all the things you never knew you needed (and actually don't).
Also, get reusable shopping bags so you can fight littering and skip the bag charge (Maine charges 5 cents per bag) in one easy step. Buy in bulk when you can and split the cost and goods with a few shopping buddies — you'll save money and build community!
3. Find your off-campus treat-of-choice
Locating a mood-boosting treat can make a big difference during the stressful parts of the year, whether it's an ice cream at Dairy Joy on Campus Avenue, a bubble tea from Boba on Lisbon Street, or a pastry from The Italian Bakery on Bartlett Street.
2. Bookmark the websites you visit often
Students have to use a variety of websites, online resources, and platforms, and keeping track of all the names and web addresses can be difficult. Adding them as bookmarks to your browser can streamline the process.
1. Lead with compassion
Finally, from Student Government co-presidents Ali Manning '23 of Sydney, Australia, and Kush Sharma '23 of Delhi, India, in their greetings to the Class of 2026 at Convocation:
"You should always lead with compassion, forgiveness and care. And this holds true for yourself as well as all the people around you."
View Comments