The Ladd Planetarium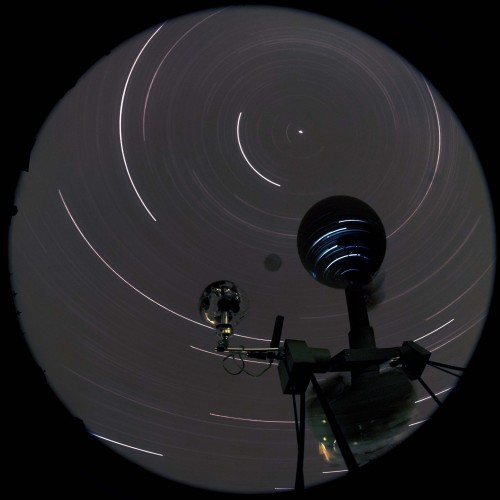 The Ladd Planetarium is located in the lobby of the Carnegie Science Center, 44 Campus Ave, Lewiston.
(Please enter through the front door of Carnegie Science, located near the intersection of Campus and Bardwell. MAP)
*The planetarium will be closed until further notice per health policies. If you have any questions, please email Nicole Hastings at nhasting@bates.edu. Thank you. *
The Ladd planetarium is a 25 seat planetarium used in our introductory astronomy classes and for outreach activities. The physics and astronomy department offers free private shows on weekdays between the hours of 8:30am-2:30pm throughout the academic year. To request a private show, please complete the Private Party Request Form.
Questions?
Contact: Nicole Hastings (nhasting@bates.edu)    207-786-6030