Welcome to the SWLC!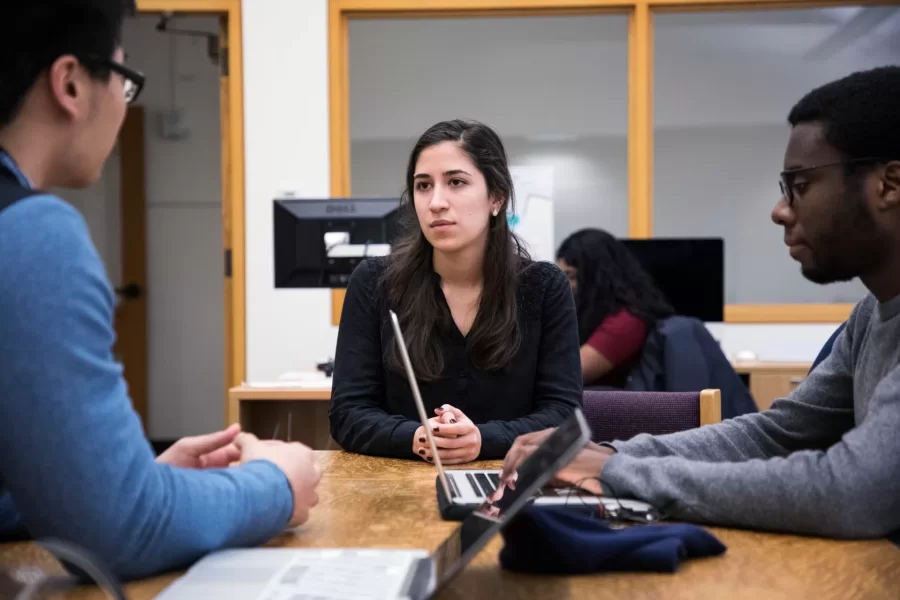 The Student Writing & Language Center (SWLC), located in the Peer Learning Commons on the ground floor of Ladd Library, empowers Bates students in becoming more effective writers, language-users, communicators, thinkers, and learners by providing a supportive environment for idea generation, collaboration, drafting, writing, reading, revising, editing, studying, speaking, and presenting. SWLC tutors are Bates students trained to listen to and guide their peers in using writing and language to achieve students' personal and academic goals.
Writing Support
The SWLC serves all writers at any stage of the writing process. Our peer writing tutors can help students develop strategies for:
Understanding a writing assignment.
Coming up with ideas to write about.
Decoding feedback from professors.
Outlining and drafting.
Using your voice.
Integrating and citing sources.
Revising your drafts.
Editing and proofreading final drafts.
Language Learning Support
Our language tutors are available to work with students wishing to practice and improve their speaking, reading, studying, or writing skills in the following languages taught at Bates College:
English
Spanish
French
Japanese
Chinese
Russian
German
Latin
Greek
Other Types of Support
We also provide support for speaking assignments and oral presentations, graduate school and grant applications, and thesis and capstone projects. For seniors working on their thesis or capstone projects, we offer Thesis Café on Wednesdays.