March will bloom with three productions!
Up first: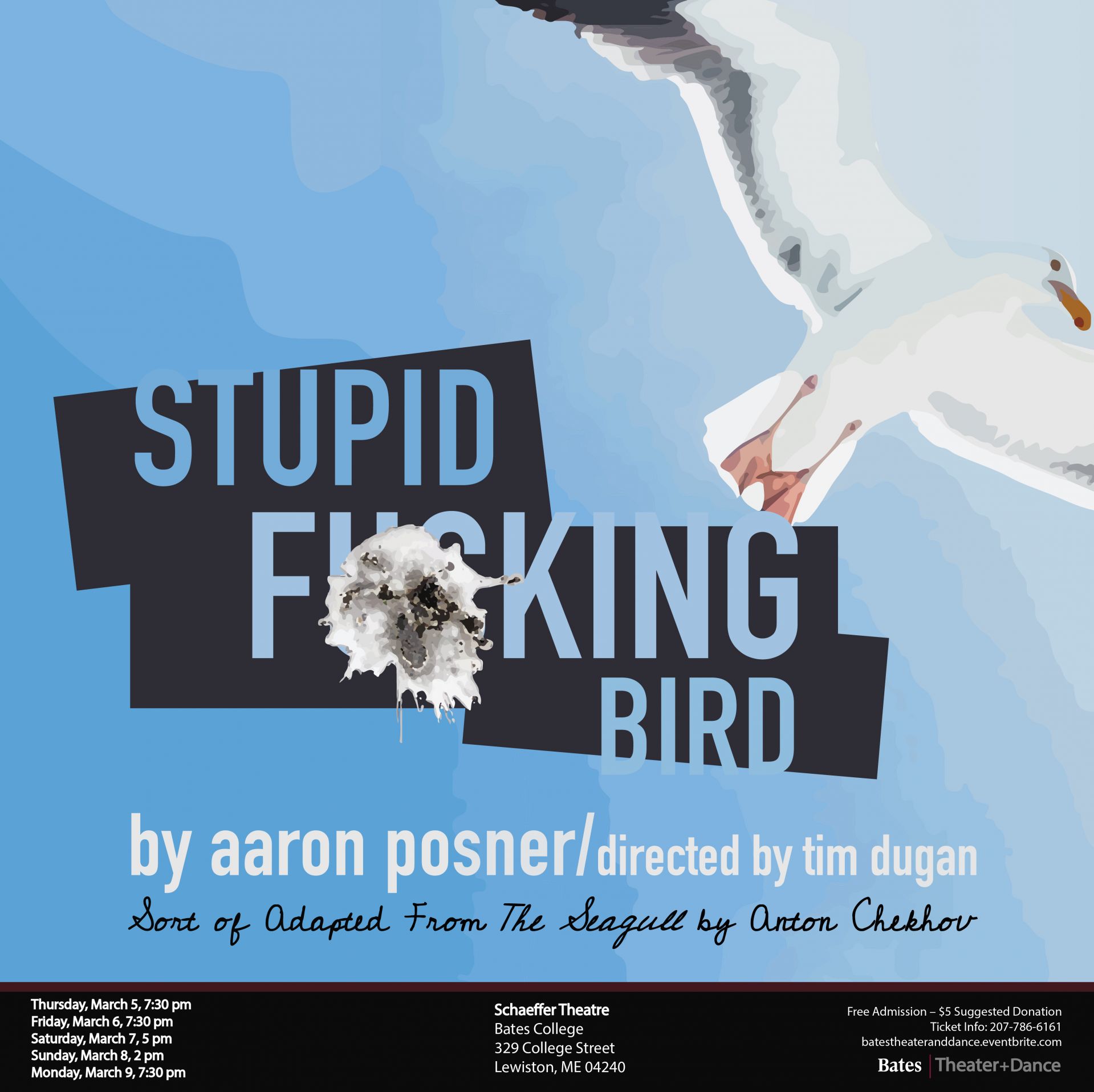 Stupid F!#king Bird, By Aaron Posner,
Directed by Tim Dugan
Next up we have a double feature:
Hughie By Eugene O'Neill,
Directed by Patrick Reilly '21
Gene By Ron Hirsen,
Directed by Deon Custard '21
We round out the season with:
The Gap By Emma Goidel,
Directed by Ali Greene '20
Join us while we watch the Spring Dance Concert in April!
Tickets to all performances are available through the Bates Theater and Dance EventBrite page, linked below.
batestheateranddance.eventbrite.com • 207-786-6161