Upcoming Productions
Theater is busy this Fall with 3 productions!
Up first is An Independent Study in Directing with Nick Longo '21 directing The Zoo Story by Edward Albee.
Jerry, consumed in loneliness, strikes up a conversation with Peter on a Central Park bench. The conversation does not go well. By one of America's most compelling playwrights.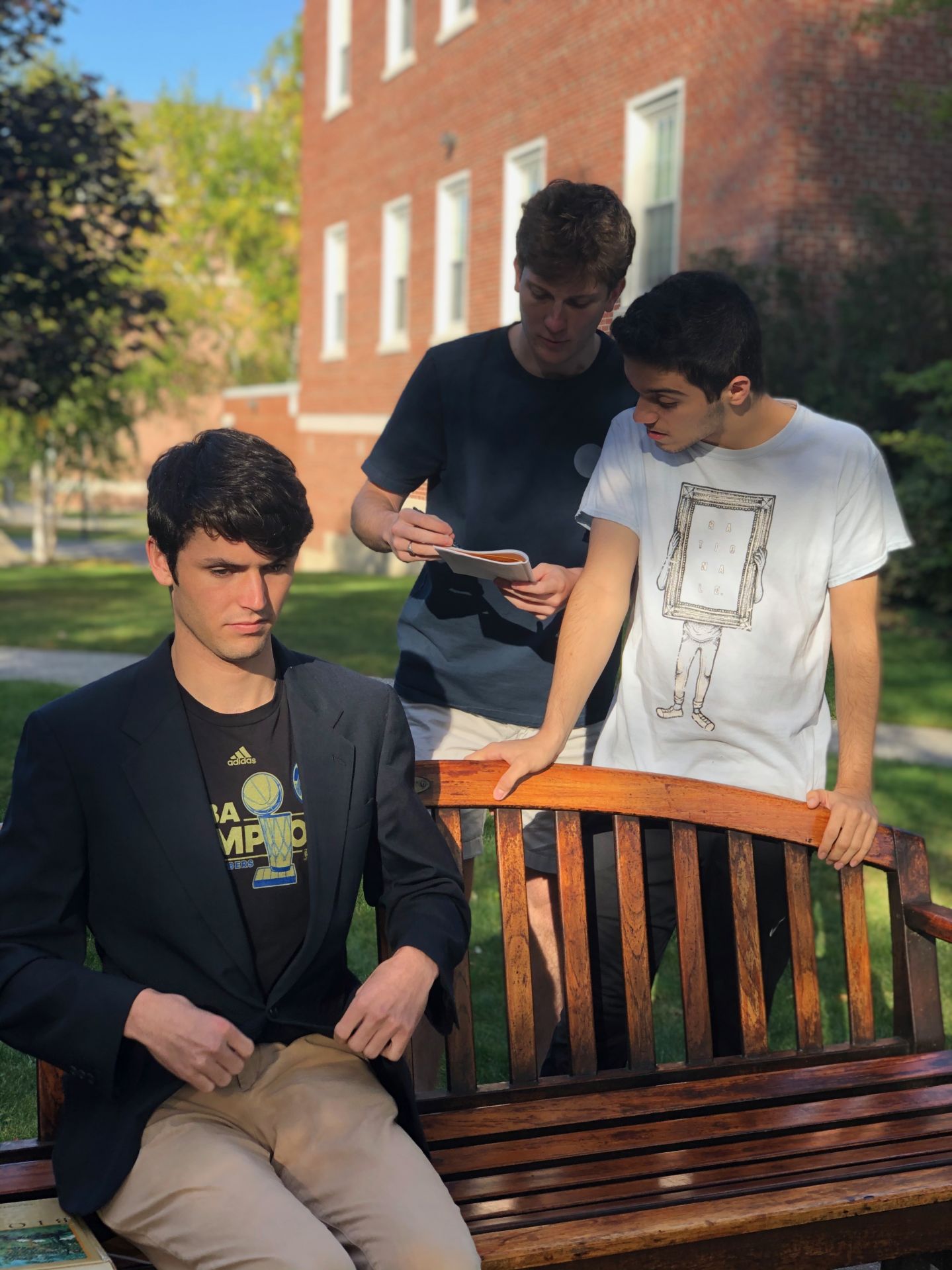 Outdoor rehearsal of The Zoo Story, from left to right: Peter, played by Max Younger '22, director Nick Longo '21, and Jerry, played by Johnny Esposito '22.
Next up is Love/Sick by John Cariani, the author of Almost, Maine. Directed by the Charles A. Dana Professor of Theater, Martin Andrucki.
The book of love gets a hilarious rewrite in Love/Sick, a string of ten short plays combining loss and laughter, set in a comic world where heartbreak is more than a figure of speech.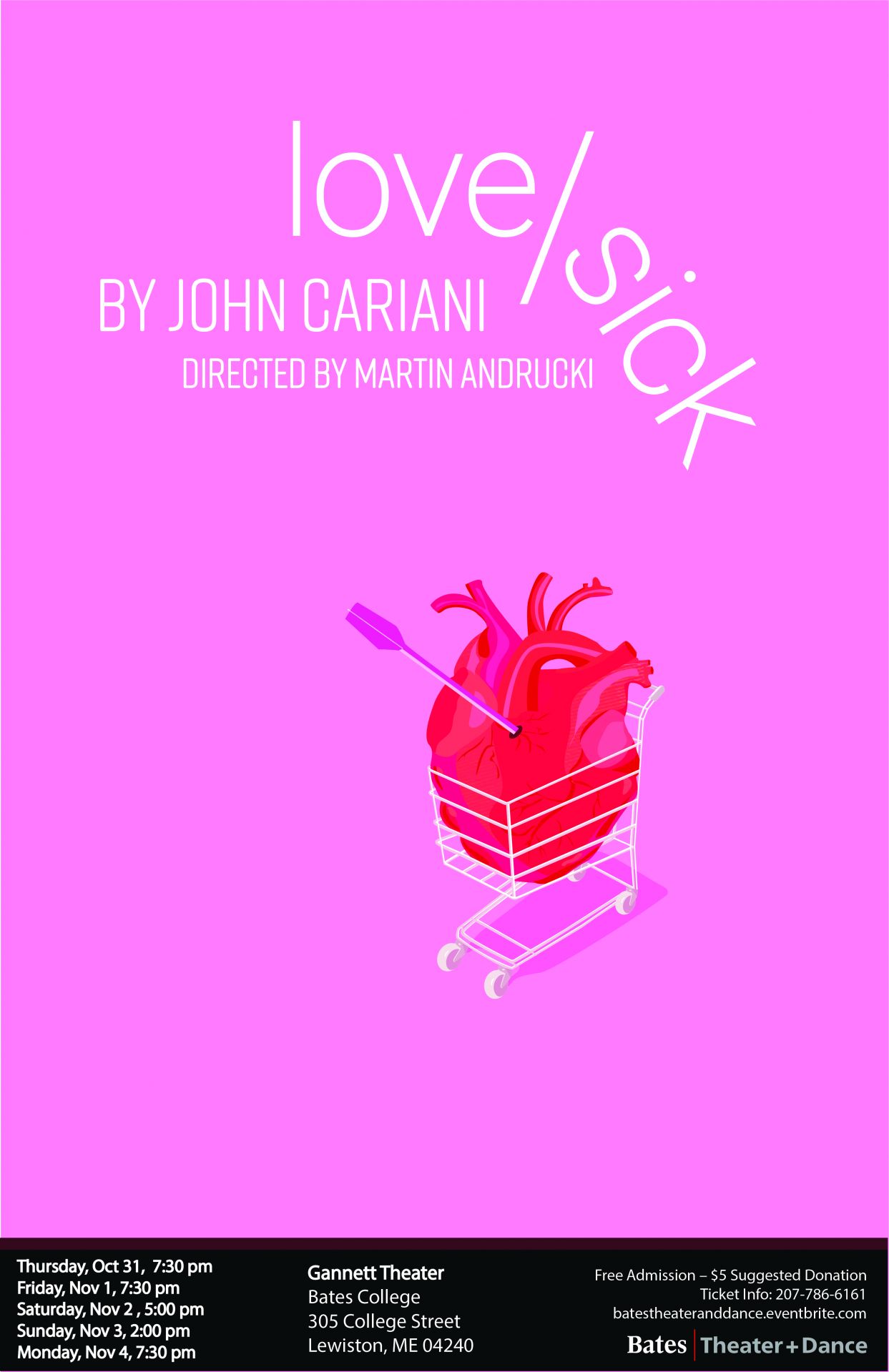 And rounding out the Fall 2019 season will be another student-directed production with Ellie Yguico '20 directing Elevator Girl by Donna Hoke.
Fact, fantasy, and fiction blur together in this social-media-driven rom-com.
Tara Rodic '22 and David Garcia '20 running through their lines at a recent rehearsal for Elevator Girl.
Tickets to all performances are available through the Bates Theater and Dance EventBrite page, linked below.
batestheateranddance.eventbrite.com • 207-786-6161