Moriarty, Justin K.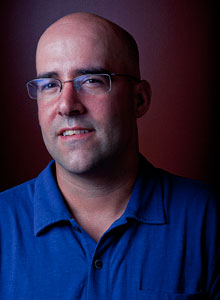 Justin K. Moriarty
207-753-6975
Theater
Assistant Technical Director
Schaeffer Theatre, Room 128
Assistant Technical Director, Lighting Designer
Justin Moriarty worked as the Assistant Technical Director of the Bates College Department of Theater and Dance starting in 2003 and was promoted to Technical Director in 2016. Lighting design for modern dance is one of his favorite artistic challenges. During the summer he is the Director of Peace Camp at One Tree Center in South Portland, Maine. Peace Camp is a place where young children learn how to create performance focused around social justice issues. Justin also volunteers at Long Creek Youth Development Center, working with youth incarcerated in South Portland using the arts as a vehicle for building confidence and self-awareness. Justin is filled with gratitude for being able to stay busy doing what he loves to do, making, and creating.