Welcome to ARC!
ARC will close for Thanksgiving Break on Monday, November 23.
We will reopen for exam week support on Monday, November 30, and will have scheduled support through Thursday, December 3rd.
We will re-open for Module C on Tuesday, January 19th.
Information about ARC Online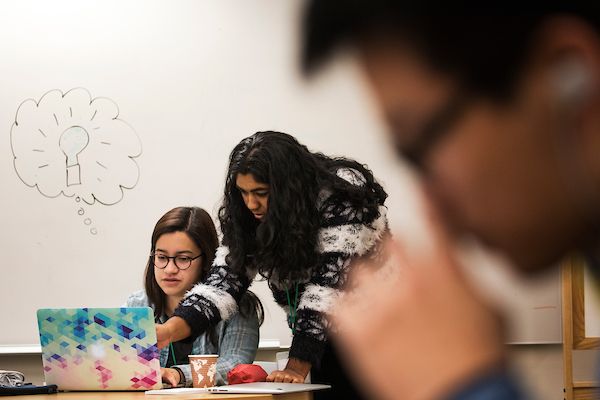 The Academic Resource Commons (ARC) is a community of learners, designed to empower Bates students to succeed and excel in their studies. ARC offers high-quality, student-focused peer tutoring and other support services in a welcoming, inclusive, environment. The ARC is a vital part of the academic experience at Bates College, complementing the classroom experience with a deeply social, collaborative, interactive learning environment that engages learners of every background in a conversation over shared challenges and student success.
To access ARC services, visit us at the ARC front desk in Ladd Library. From here, you can make an appointment to work individually with a tutor, or stop in during a drop-in lab to work on writing, language learning, or coursework in the sciences. For questions, please contact us at arc@bates.edu, or give us a call at 786-6106.
ARC Orientation Video from NSO