Learning Strategies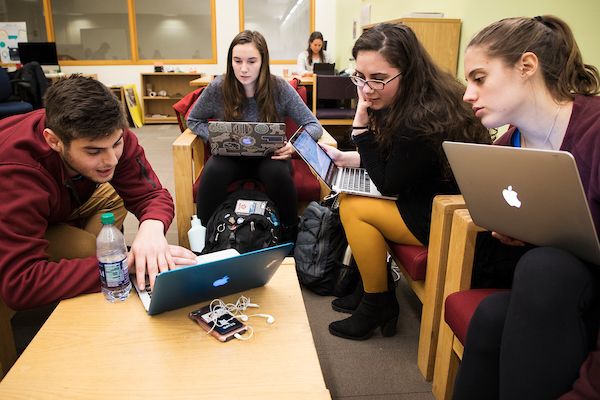 Feeling stuck, overwhelmed, or anxious about your work? How can you find the time to study, write papers, and do homework while also managing the other demands of your life? When you have an hour to study, what's the best way to use that time? How can you take notes in a way that will help you to do well on exams? How can you approach your reading in a way that help you write your papers well? Consider coming to meet with a Learning Strategies tutor!
SASC Learning Strategies tutors are your guide to finding your own answers to these questions. We work to identify the non content-specific barriers to success that you may be facing, and move towards implementing efficient and effective solutions to help you reach your academic goald. These services are open to students of all class years across all disciplines.
When can I find a Learning Strategies Tutor in SASC
SASC Learning Strategies tutors are available for drop-in support (no appointment necessary) for regularly scheduled weekly hours. To find out when those times are, you can either
go to the check-in desk in the Peer Learning Commons, on the ground floor of Ladd Library at the base of the stairway, or
use Penji from any internet connected device to find when these tutors are scheduled.
LAMP Workshops for Bates Students
These workshops can be presented by LAMP Fellows or SASC Professional Staff, and cover fundamental skills and resources students can use to create their own success here at Bates! We have designed several that can be easily customized to meet the needs of your group, or we can create a new workshop if there's a need that none of the already created workshops will meet.
Learning Strategies Videos
Time Management
Note Taking
Study Skills