Academics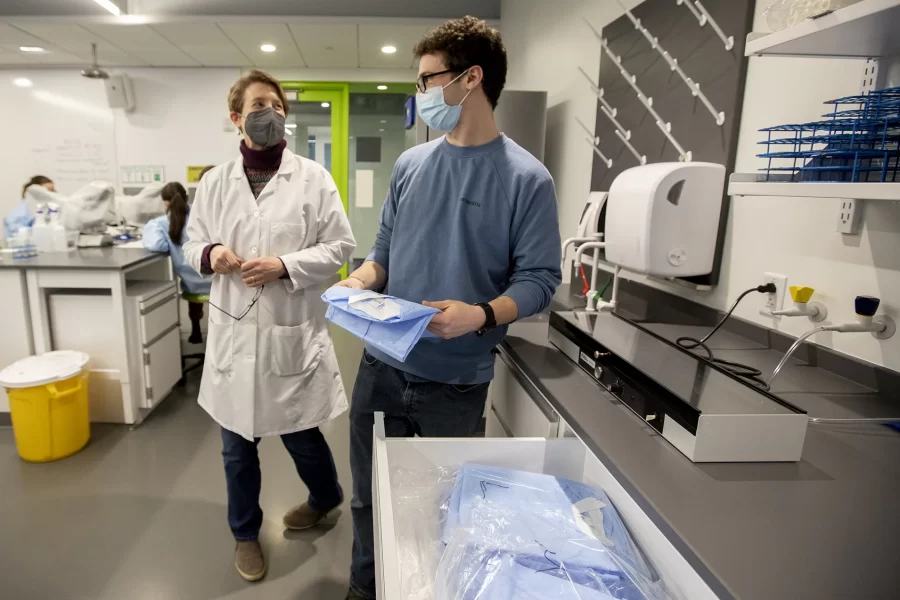 Program Overview
Professor Schlax; Associate Professors Côté, Koviach-Côté (chair), and Laurita; Assistant Professors O'Loughlin and Piedmonte; Visiting Assistant Professors Pazienza and Sommer
Chemistry deals with phenomena of matter and energy that affect nearly every aspect of our lives and environment. A chemistry education explores the theories, laws, applications, and potential of this science. Biochemistry encompasses the study of the form and function of the proteins, lipids, carbohydrates, and nucleic acids found in living organisms. Traditionally, biochemistry has been an interdisciplinary field, drawing on techniques and expertise from physics, medicine, biology, and chemistry.

The department offers a major in chemistry, a major in biochemistry, and a minor in chemistry. The chemistry and biochemistry curricula are sufficiently flexible to allow students with career interests in areas such as the health professions, research, law, business, and education to design a suitable major program. Students interested in careers in chemistry or biochemistry will find chemistry electives that provide a background for work in graduate school, industry, or other positions requiring a strong foundation in chemistry. The department and its curriculum are approved by the American Chemical Society (ACS), and an ACS-certified major in chemistry is offered. More information on the department and the majors is available on the website (bates.edu/chemistry-biochemistry).
Our course catalog features more information on Chemistry and Biochemistry, its programs, courses, and requirements.
Full Catalog Listing
Available Programs
Follow the links below to view the full course catalog descriptions, including requirements, for each of our programs.