Departmental Endowed Funding
The Department of Chemistry and Biochemistry has several endowed funds that help support its mission. Gifts to the college can be designated as additions to these existing endowments.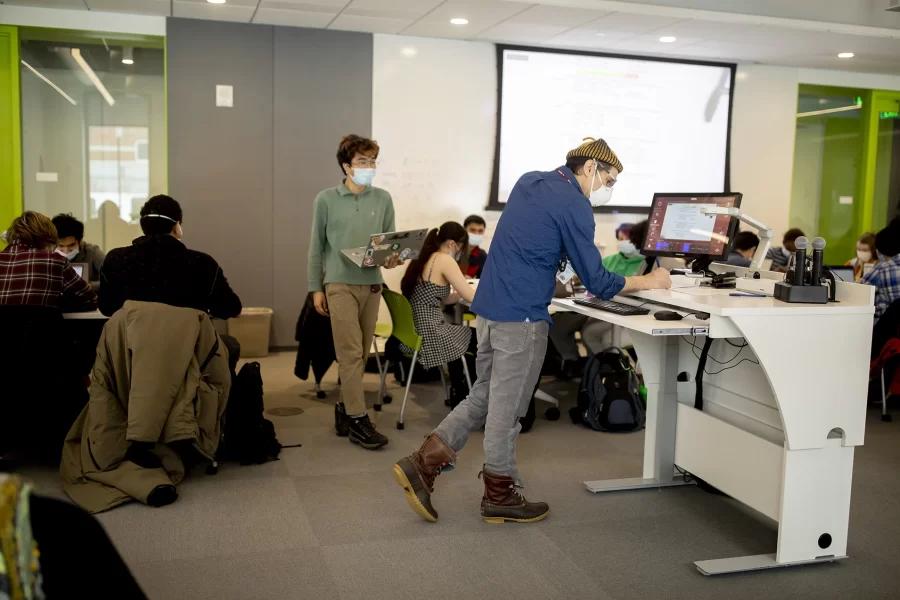 Richard H. Brown Chemistry Equipment Fund
Given by Richard H. Brown '63 in honor of his 40th Reunion. The fund supports of the purchase of equipment.
George S. Hammond Eminent Scientist Lecture Fund
Given in honor of George S. Hammond by his associates and Ph.D. students from Iowa State University. Jay K. Kochi led the effort to raise funds for the endowment. The fund supports lectures by eminent scientists in the fields of chemistry or biochemistry.
Keith Fellowship in Chemistry
Keith Fellowships are funded through the support of Dennis Keith '65 and Jo-Linda Keith. The fellowships support students conducting summer research with a faculty member.
Walter A. Lawrance Research Fund
Given in honor of Walter A. Lawrance, a faculty member at Bates from 1921-1965, through a gift from Algirdas Poshkus '36. The fund supports student research activities.
Charles and Ann Poshkus Fund
Given by Algirdas Poshkus '36 and Casimara Poshkus McIntire '40 in honor of Charles and Ann Poshkus. Use of the fund is at the discretion of the Department, but typically supports senior thesis and independent study research projects.
Thomas J. Wenzel Undergraduate Research Fund
Given in honor of Thomas J. Wenzel, a faculty member at Bates from 1981-2020, through a gift from James B. Weissman '84, P'22 and Kyoko Oba Weissman P'22. The fund supports the salary of students conducting an on-campus, summer research project with a faculty member. More information on the fund can be found here.