Senior Thesis
Thesis Process
In January of the Junior year, students discuss their goals and potential projects with faculty members. Department faculty will distribute an online Thesis Request Form for students to request thesis advisors. The department meets to assign students to advisors by mid-February.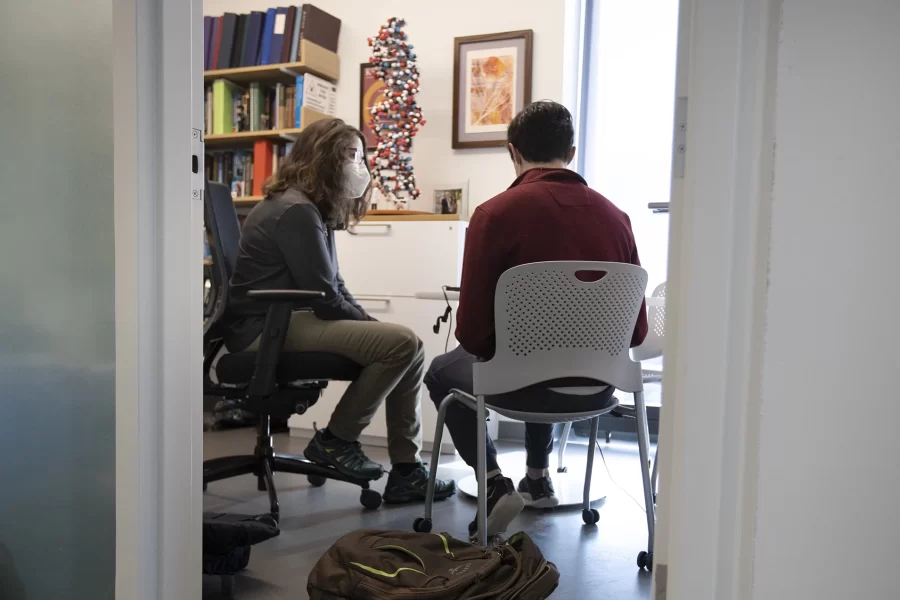 Thesis Requirements
The written thesis required of all chemistry majors may be either a laboratory thesis or a non-laboratory thesis. Students conducting a laboratory thesis may register for CHEM 457, 458, or both, while students undertaking a non-laboratory project may register for CHEM 457 or 458.
Students pursuing honors must register for both 457 and 458. Read more about honors requirements on our Honors Page.
The senior research and seminar courses include participation in the department's seminar program. Each major is required to deliver one presentation per semester of thesis credit during the senior year and attend at least four seminars presented by visiting scholars in the chemistry department.
You can browse either the Chemistry or Biochemistry Major descriptions in the course catalog for more information.