Bringing Scholars and Artists to Campus
Faculty members are primary cultivators of a vibrant intellectual community on the Bates campus. Gaining the perspectives from experts in many disciplines and areas of creative production is an essential ingredient of a dynamic intellectual climate. We applaud faculty efforts to bring visiting scholars and artists to campus, and offer these guidelines and suggestions for doing so.
Scheduling a Visiting Scholar or Artist
When scheduling visiting scholars or artists, it's wise to consider what else is going on at the same time on campus. Are there other Nobel laureates speaking in the same week? Is it mid-term exam season? Will your visitor be appearing in classes during the week? It is useful to check with Christine Schwartz (cschwart@bates.edu or 786-8279) in the Events Office about major events, or to examine the online schedule of events (bates.edu/events ) to find a time when there would be the fewest scheduling conflicts with your event. Your AAA can help with this.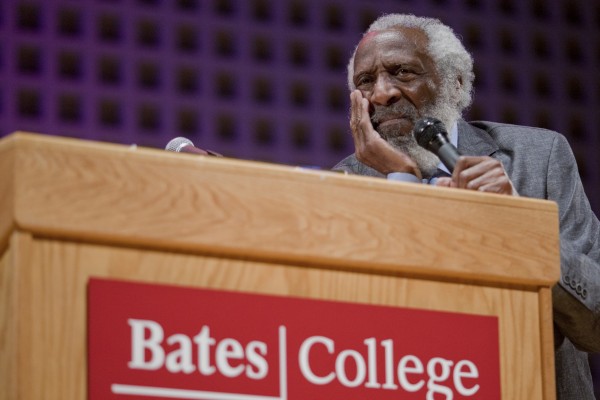 Identifying Other Interested Parties
Your visitor's work may be of great interest to other faculty members and their students, staff, and student clubs, so as you plan your speaker, cast a wide net in search of co-hosts. They may help you broaden your audience and enrich the visitor's experience, and they may be able to help fund the visit. 
Developing a Budget
Your AAA can help you develop a budget. When developing a budget, please remember to include ground and air travel, lodging at Bates, meals, including any special receptions or dinners for interest groups, and/or an honorarium.
The Dunn House, the on-campus guest house, is a lovely, convenient, and reasonably-priced lodging option, though booking in advance is advised. Contact Michelle Lewis (mlewis2@bates.edu or 753-6957) in the Events Office for details. The reservation form for the Dunn House can be found here.

Catering can give you an estimate for receptions or dinners, as well as charges for regular meals in Commons. Remember, if you are having an event where alcohol will be served in any on-campus location except Commons, Catering must secure a liquor license several weeks in advance, so planning ahead is critical. Contact Donald Desrosiers (ddesrosi@bates.edu or 786-6298) or Christine Schwartz (cschwart@bates.edu or 786-8279) for info on meals and catering, or go to the Catering website.
Securing Funding
Securing funding can be the greatest challenge for faculty seeking to bring scholars to campus. Bates' funding for speakers is both limited and widely dispersed. Here are the places to start:
— Your Department or Program. Are there department or program operating funds that can be used for programming? Does your department or program have an endowed fund for speakers? Check with your chair.
— Division Lecture Fund. Each division chair has $2,500 annually to support speakers and guest artists within the division. The division funds for Natural Sciences and Math are divided evenly among those departments for seminars and weekly talks. The other division chairs consider requests made in writing or via email for support of speakers. Your planned program may be cross-disciplinary and may be eligible for funding from more than one division chair. So contact any and all appropriate Humanities, Interdisciplinary Programs, or Social Sciences chairs.
— Bates Learning Associates Program. Your visitor may qualify as a Learning Associate, if the visitor will have significant contact specifically with students (though the visitor can also give public talks or meet with faculty or staff in addition to student contact). Full guidelines for the Learning Associates Program are found here.  Deadlines fall in September, November, March, and April and funding is not distributed retroactively. Online applications are reviewed by committee.
— Bates Faculty Development Fund. If appropriate, a speaker may be funded through the Bates Faculty Development Fund, overseen by the Committee on Faculty Scholarship. More information can be found here.  Deadlines are in September, December, and April, when online submissions are reviewed by the committee.
— NEH Language Support Fund. This fund supports on-campus programming that enriches the study of language and enhances cultural knowledge and understanding. Written proposals via email may encompass cultural study broadly defined, but usually are generated by faculty in the modern languages (Chinese, French, German, Japanese, Russian, and Spanish). Proposals are reviewed as they are received by a committee of language faculty.
— Brandow Fund for the Arts. This fund ($3,000 annually) supports on-campus programming in the arts. Proposals are generated by faculty in the arts: Art and Visual Culture, Creative Writing (English Department), Dance, Music, and Theater. The deadline is in early October and written proposals (email is OK) are reviewed by the Humanities division chair.
— Other Offices of the College. Depending on your visitor's expertise and planned program, you may find funding from other offices, including the Center for Purposeful Work, the Office of Equity and Diversity Resources, the Harward Center for Community Partnerships, Information and Library Services, the Museum of Art, the Office of Intercultural Education, Multifaith Chaplaincy, among others. Think outside the box.
When You Apply for Funds
Remember that seeking funds to support visiting lecturers almost always includes a written proposal. While the application requirements may vary, it is always useful to those vetting proposals to know who the visitor is, the visitor's areas of specialization, the subject of the talk or other activities, the prospective audience(s) for the activities, and why you wish to bring this particular individual to campus.
AV and Media Needs
If your visitor is using PowerPoint, Prezi, or other media, be sure to determine the speaker's specific needs and convey that info to Classroom Technology and Event Support in advance of the visit. Most speakers bring their presentations on thumbdrives and have no problems. Visitors who bring their own Macintosh laptop should bring their own dongle (hardware key), as there are many different types. Some presentation media (such as Keynote) are not supported at Bates. So check this website, or contact Scott Tiner (stiner@bates.edu or 786-6396) in CTES.
Publicity
"If I host it, they will come." Well, they will if they know about it! Be sure to advertise your visitor's public events: do not underestimate the power of marketing! You respect your visitor's work and you know others will, so make sure the visitor makes a big impact! Your AAA can help with this through posters, email announcements, and press releases to Maine media outlets through the Communications Office. If your visitor is particularly newsworthy, contacting Doug Hubley (dhubley@bates.edu or 786-6329) in the Communications Office might yield some media coverage and a larger audience.  And don't be shy about requiring your students to attend!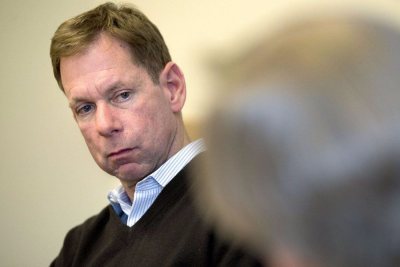 A Word about International Visitors
Bates welcomes international visitors, whose insights broaden our perspectives and help us see the world in new ways. If you plan to pay an honorarium to your visitor, we must make certain the visitor has the necessary documentation. Please contact  Kerry O'Brien (kobrien@bates.edu), who can help determine what credentials the visitor needs in order to be paid by Bates.
Paying Visitors
Most visitors who give presentations are paid an honorarium. A U.S. citizen or permanent resident must complete a W-9 Form to be paid, unless you are paying the person through a booking agent. An international visitor must visit the Payroll Office to complete an international visitor form. Bates does not pay speakers or performers until AFTER their presentations, so keep this in mind if you have a visitor returning to their home country right after the presentation or speech, which may require special arrangements for payment.
After the Visit
In an effort to better manage funds available for speakers and artists, the dean of the faculty's office wants to know how things went. If you have received funding through the dean of the faculty's office, we ask that you complete a short feedback form after your visitor's presentation.
More Questions?
Consult your knowledgeable AAA. Or contact the dean's office staff:
Alison Keegan (akeegan@bates.edu or 753-6952)
Kerry O'Brien (kobrien@bates.edu or 786-6065)
Jason Scheideman (jscheide@bates.edu or 753-6982)