FSA and Short Term in Nantes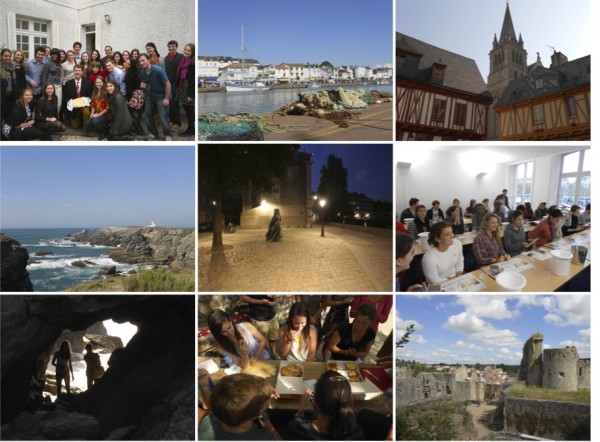 In addition to the many programs for study abroad from other institutions that are approved by the department and the Office of Off Campus Study, the faculty in French and Francophone Studies offer, on an occasional basis, opportunities for study abroad that we direct and administer ourselves.
For over 25 years we have maintained ties with the city of Nantes on the western coast of France–officially in the Pays de la Loire region, more typically considered Breton.  Last offered in the Short Term of 2010 and the Fall Semester of 2011, these study abroad experiences provide a total immersion in French language and culture.  Students take courses from both Bates and local French faculty (non-language classes are in English in the case of the semester program where even beginners in French are accepted), live with local families, and travel extensively in the region (Normandy and Brittany) with, typically, a four-day excursion to Paris.
For more info: The Nantes Blog