Students interested in French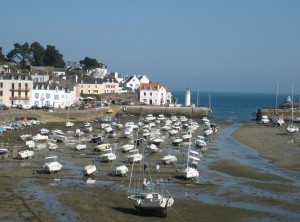 Campus visits
If you would like to meet with faculty members of the Department of French and Francophone Studies during your visit at Bates, please get in contact with any of our faculty via email and we will try to accommodate your desire to know more about our program.
Why Study French?
The study of a foreign language and culture at Bates will allow you to be better prepared to navigate through the global demands and multicultural views of today's world. The cultures, societies and nations that have the French language in common constitute a very diverse, rich and complex nexus of cultural practices, exchanges and traditions. The Francophone world comprises more than 50 countries and 250 million French-speaking persons over 5 continents—a number that has increased by 25% in the past 20 years and makes French one of the most spoken languages in the world. Furthermore, French is the official language of many international organizations such as the United Nations and cultural literacy is a key asset in professional fields such as medicine, the environment, business, engineering, science and technology.
Students testimony (link to new webpage)
Placement Test for Incoming Students
If you have questions about appropriate courses for registration in the Fall of your first year, please take the placement test and provide all relevant information in the comment box. You can also contact the chair of the department of French and Francophone Studies if you have additional questions: Prof. Kirk D. Read kread@bates.edu. If you are not an incoming student, please contact any of the faculty in French and Francophone Studies for guidance and advice regarding course levels and prerequisite.