Study abroad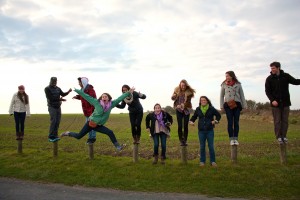 Students of French and Francophone Studies, especially majors and minors, are strongly encouraged to study in a French-speaking setting.  An immersion experience in France or a Francophone country is the best way to improve linguistic proficiency, develop cultural competence and gain a more sophisticated understanding of the various facets of French-speaking societies. The many options for study abroad include the Bates Fall Semester in France and short terms abroad, summer study with an approved program, or Junior Semester and Junior Year Abroad. Students should consult with their advisor in French and Francophone Studies, as well as the Office of Off-Campus Study about recommended programs that best fit their needs and interests. They must obtain approval of the department chair before they travel in order to receive credit for courses taken in French and Francophone Studies while abroad. (See below and catalog for credit received.) Study abroad has proven to be one of the most transformative and enriching experiences of a student's tenure at Bates, greatly informing their future research and career paths.
FFS Off-campus programs
Recommended Programs
Study Abroad and Transfer Credit
Students majoring in French and Francophone studies are strongly encouraged to study abroad in a country appropriate for their area of interest. Normally majors receive a maximum of three credits for one semester of study and five credits for two semesters of study in a recognized program. Normally, minors receive a maximum of two credits for one semester of study and three credits for two semesters. Students must obtain approval from the department chair in order for their course to count toward major or minor in the discipline; otherwise, credit is not guaranteed.