First Year Centers
All first-year students will live in a First Year Center, which consists of a group of first-year students living with an upper-class student, a Junior Advisor (JA). First Year Centers are comprised of 10-20 first-year residents, usually arranged in a cluster of rooms.
Junior Advisor (JAs)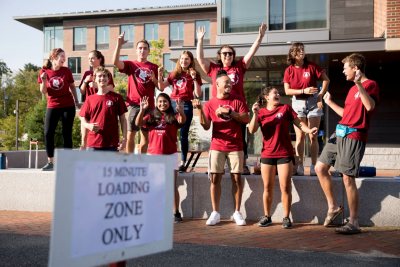 Junior Advisors (JAs) act as mentors for incoming first-year students in a variety of situations ranging from academic to social in transitioning into college. Your JA will be there when you move in and will help you from orientation through your whole first year of college. By creating programs each month,  JAs create a community in their center and residence hall. The JAs uphold Bates community standards within First Year Centers but are not responsible for the enforcement of disciplinary actions. Your JA will reach out to you in August before you arrive to introduce themselves and answer any pre-arrival questions you have.
---
Orientation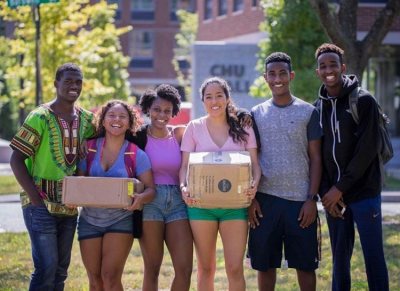 Your Junior Advisor (JA) will be with you throughout orientation as a guide and mentor. For most meals your First Year Center will sit together, so you don't have to worry about finding a seat! As we tackle challenging topics in orientation, your JA will lead to smaller group discussions and workshops. Please check the Orientation website for more information on dates, schedule, and details.
---
Programming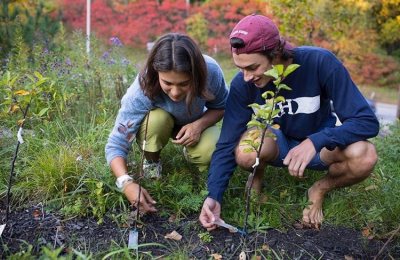 The goal of First Year Center programming is to offer residents a wide variety of exciting and engaging events within the residence hall, in the wider Bates campus, and in the surrounding community. Participating in these programs helps residents build a stronger connection with each other and create a positive climate within the residence.
Health Education Programs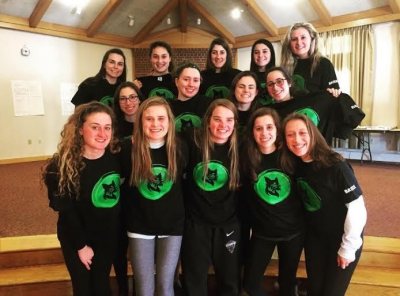 As a part of the programming that your Junior Advisor will coordinate, your First Year Center will participate in a few health education programs throughout the year. The purpose of these programs is to equip you with the relevant skills and knowledge to help you be the healthiest you possible while here at Bates, and for the rest of your life. Junior Advisors will coordinate this programming according to topics that are most pertinent to students in general, and also topics that you personally are interested in learning more about. Ultimately these programs aim to equip you with the tools necessary to feel supported, capable, and ready to thrive.
Educational Programs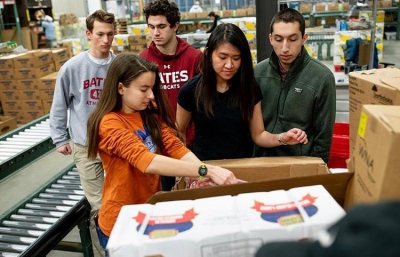 Junior Advisors plan many educational programs throughout the year that help first years understand the college, their world, and themselves better. Many educational programs are in collaboration with other campus resources:
Sustainability practices with the Eco-Reps
Resume review with Purposeful Work
Study techniques with the Academic Resource Center
Learning Commons food hacks with Dining Services
Community Engaged Programs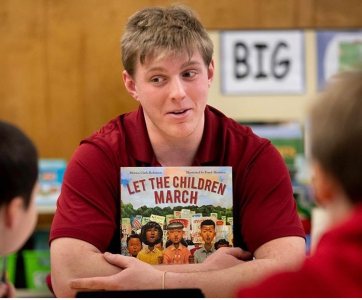 As part of the programming that your Junior Advisor will coordinate, your First Year Center will participate in a community-engaged program. The purpose of the community-engaged program is for your First Year Center to find something that you are all interested in learning about or getting involved in the Lewiston/Auburn community, and to match this
interest with a community-identified need. Your community-engaged program will give you the chance to get to better know an area of the surrounding community and to help you feel more connected to the community that you are apart of.
Social Programs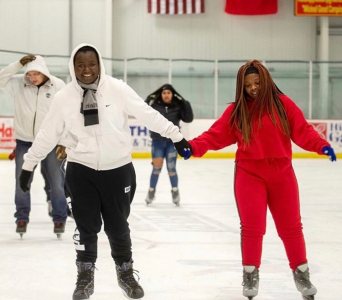 Some of the most popular programs on campus, social programs offer fun, low-stress activities in the residence hall or across campus. Whether it's a cookout in the warmer weather, catching a basketball game altogether, traveling to an apple orchard, or just enjoying a slice of pizza during a movie night, social programs are a fun and free way to get involved with others.
---
Types and Locations
There are three types of First Year Centers (FYCs). On your housing application, you will be asked to rank your preferences.
Healthy Living: As a substance-free community, 30 first-year students live in Clason House, a large wood framed building on College Street surrounded by other Bates Houses.
First-Year Only Houses: Two cozy first-year houses, Milliken House and Frye House,  create a great sense of community for 30 first-year students each.
Mixed Class Year Residence Halls: Most first-years live in centers located in larger residence halls with multiple class years. First-year centers are typically located on floors where first-years are the majority or are clustered together.
Not all students can be placed in their first choice residence due to space limitations. We will try to arrange the best possible matches for each student, but we ask you to keep an open mind and remember that flexibility and respect are two very important components of a successful rooming.
You can check out the First Year Housing Tour to see more information on buildings where First Year Centers are located, detailed descriptions of each house, and their floor plans.