Staff
Erin Foster Zsiga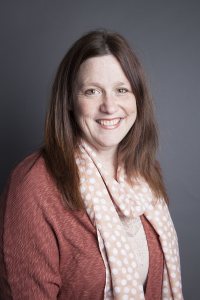 Erin Foster Zsiga, Senior Associate Dean of Students at Bates College, specializes in management of institutional support structures for student wellness. With a background in psychology and counseling/addiction work (Merrimack College and University of New England), Erin has extensive experience at supporting students through transitions and professional teams through structural changes. Currently overseeing a diverse team of professional staff members with responsibilities including Residence Life, Health Education, Health Services, Title IX, Title IX Student Support, and Orientation, Erin is an experienced supervisor of new and emerging professionals. Tasked with managing the transition from a campus-based to community partner based health care model, Erin works closely with local health care officials to ensure high-quality care and integration of medical services within the academic environment.  Erin's work focuses on student-centered approaches to resource management with a focus on social justice.
---
Molly Newton, '11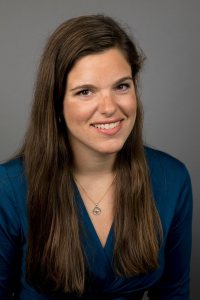 Molly Newton, a member of the Bates Class of 2011, serves as the Associate Dean of Students for Residence Life and Health Education. She is responsible for the Residence Life Program, creating a health and wellness program, and coordinating the Green Dot bystander intervention initiative. Molly received a bachelor's degree in environmental studies and geology. After graduating, she worked as a residence director and office manager for student affairs at Bard College at Simon's Rock. She has also worked at Boston Healthcare for the Homeless and at Lasell College, providing counseling and psychotherapy services to their populations. Molly completed her master's in social work at Smith College in the summer of 2015.
---
Blake Reilly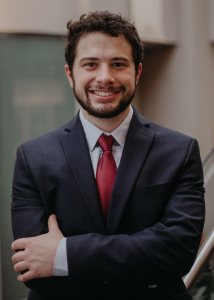 Blake Reilly is an Assistant Dean of Students in the Office of Residence Life and Health Education. He is responsible for creating an engaging first-year experience beginning with First-Year Orientation, which sets the foundation for students to be socially connected and well during their time at Bates.  He also works collaboratively with Health Services to implement processes that support student care.  Blake received his bachelor's degree in American Chemical Society Certified Chemistry and Biochemistry from Connecticut College. Blake worked at Bates from 2014 to 2018 in the Office of Residence Life and Health Education and the Department of Athletics. Blake returned to Bates in 2019 after receiving his Master of Science in Public Health for Health Education and Communications at the Johns Hopkins Bloomberg School of Public Health.
---
Jessie Williams
Jessie Williams is a live-in staff member for the Office of Residence Life and Health Education. As Coordinator of Housing and Residence Director, she is responsible for all aspects of the College's housing processes: first-year housing, summer placement, winter break housing, winter placement, and room selection.  As Residence Director, Jessie also supports a staff of JAs and RCs. Jessie earned her bachelor's degree from Westfield State College in Criminal Justice and History. After years of being a camp director, she went back to school in 2014 at Bridgewater State University to become a licensed secondary teacher in history and social studies.
---
---
Eddie Szeman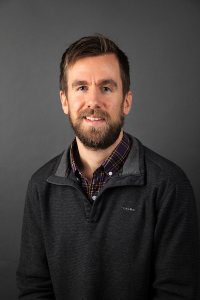 Eddie Szeman is a live-in staff member for the Office of Residence Life and Health Education, and works with members of the Bates community to create, implement, and evaluate Residence Life programs and initiatives. As Director of Residence Life, he also supports the functions of the Title IX Team by facilitating training opportunities related to campus resources and the sexual misconduct policy. Prior to Bates, Eddie worked in summer camp administration where he led accreditation, risk management, and crisis response efforts. He earned his bachelor's degree in English Language and Literature from Winthrop University.
---
Sadie James, '17
Sadie James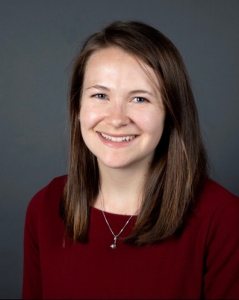 , a member of the Bates Class of 2017, serves as the Coordinator of Health Education. She is a live-in staff member for the Office of Residence Life and Health Education, and oversees campus-wide health education initiatives and programs. She works collaboratively with students, faculty, and staff to create a safer and more respectful environment with a focus on sexual violence prevention. After graduating, Sadie received a Fulbright U.S. Student Award to Bulgaria as an English Teaching Assistant. She then returned to Bates as the Project Coordinator for a sexual violence prevention grant. Sadie received a bachelor's degree in Psychology and Women and Gender Studies.
---
Ella Ross, '19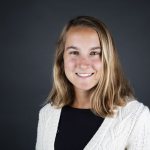 Ella Ross, member of the Bates Class of 2019, serves as the Post-Baccalaureate Civic Leadership Fellow. She works through AmeriCorps at the Harward Center for Community Engagement to connect students with volunteer opportunities in the Lewiston and Auburn communities. As a student, Ella was a Dana Scholar, a Mediation and Restorative Justice Fellow, and a Bonner Leader. Ella graduated Phi Beta Kappa from Bates with a bachelor's degree in Psychology and a minor in Education Studies.
---
If you have questions or comments, please feel free to contact any of us via email or by calling the Office of Residence Life and Health Education at (207) 786-6215.