Residence & Roommate Assignments
Before You Apply for Housing
Please be sure to set up your email and password on the Garnet Gateway before accessing HouseCat. These are the credentials you will use to login to the portal.  You will log into using your email username (without the @bates.edu) and password.
Housing Application
The online housing application will open in June and will be open for the month. The information submitted through this form will help us assign compatible roommates. You should answer all questions honestly and provide additional information that you feel could assist us with your placement in the "additional information" section. Items you may want to think about commenting on:
Favorite music (or styles you can't stand!), hobbies, interests, or special activities
Daily schedule, cleanliness, study habits
Guests, friends, social activities, substance use
Allergies, sleep habits, snoring
Gender and LGBTQIAP2+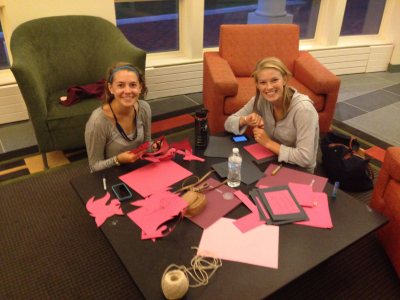 Students can change their gender on their HouseCat application, regardless of the gender listed through the registrar. Some campus locations have gender-neutral or single-user bathrooms associated with them, and some do not. A full list is available on the Office of Intercultural Education's website. Students should factor this into their housing preferences and are encouraged to list this concern in their application. Housing application information is only used by the professional staff in our office and is not linked to any other database on campus.
All houses and halls on campus are mixed gender. Please read more on our Open Gender Housing Policy. First-year students are paired with other students that match their selected gender identity on the Housing Application.
While we expect all students to create a welcoming environment for all members of the Bates community, students who are open to living with gender non-binary, transitioning, or questioning students are encouraged to let their openness and welcoming spirit known to the Bates Office of Residence Life and Health Education in the Additional Information section.
HouseCat

HouseCat is Bates' online housing selection platform. As a first-year, you will use HouseCat to apply for housing and let us know important information about you and your lifestyle.  Every year you will use HouseCat to apply for housing and as upper-class students select housing online for the next year.  Flexible, streamlined, and accessible from anywhere, HouseCat is the home of housing selection at Bates.
How to Use HouseCat
The application will be available on the HouseCat portal, which you will log into using your email username (without the @bates.edu) and password. You must set up your email account on the Garnet Gateway before you can log in. We provide screenshots and basic instruction for filling out your HouseCat application: HouseCat Instructions
Policies
Before you submit your Residence and Roommate Selection Form you'll need to agree to abide by our Residence Hall and Dining Service Regulations. 
First-Year Centers
All first-year students will live in a First Year Center, which consists of a group of first-year students living with an upper-class student, a Junior Advisor (JA).
Locations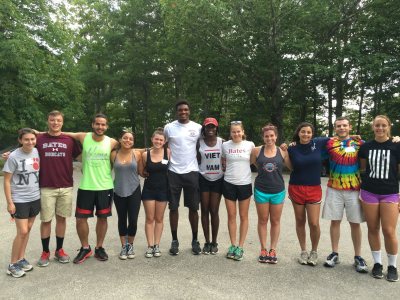 There are three types of First Year Centers (FYCs) and on your housing application, you will be asked to rank your preferences.
Healthy Living: As a substance-free community, 30 first-year students live in Clason House, a large wood framed building on College Street surrounded by other Bates Houses.
First-Year Only Houses: Two cozy first-year houses, Milliken House and Frye House,  create a great sense of community for 30 first-year students each.
Mixed Class Year Residence Halls: Most first-years live in centers located in larger residence halls with multiple class years. First-year centers are typically located on floors where first-years are the majority or are clustered together.
Please see the Housing Tour section for housing types and options available to you. You will need to rank your preference of the above options before you submit your form. Not all students can be placed in their first choice residence due to space limitations. We will try to arrange the best possible matches for each student. We ask you to keep an open mind and remember that flexibility and respect are two very important components of a successful rooming.
Roommates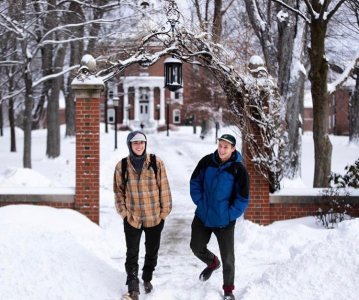 All first-year students will be assigned another first-year roommate(s). Upper-class transfer students who are new to Bates will be assigned an upper-class roommate and housed in residences with other upper-class students.
Roommate Matching
Roommate relationships are a unique opportunity and are an important part of the residential experience at Bates. Expect your roommate to have areas of similarity as well as areas of difference. This is an opportunity to get to know someone with experiences and interests different from your own, while also sharing common lifestyle factors that serve as the foundation for your roommate relationship.
Roommate Notification
Your roommate and room assignment will be posted on Garnet Gateway. This will include your room assignment, the name(s) of your roommate(s), and Bates e-mail address(es). We encourage you to contact one another ahead of time and coordinate Things To Bring. Your mailing address will also be included in this notification.
Requesting a Roommate
You should not feel pressure to "find" a roommate. Student Affairs strongly discourages first-year students from requesting specific roommates. In our experience, first-year students fare better with roommates selected by the Office of Residence Life and Health Education than with those chosen by the students themselves. Student-athletes will not be paired with athletes from the same team.
If you have any questions, please feel free to email housing@bates.edu or call 207-786-6215.