An Early Look at the Future | WordPress Version 5.0
The WordPress Community of Practice gathered at 10 a.m. on Feb. 7 in Pettengill's 3rd-floor computer lab for an early look at WordPress 5.0's Block Editor. The 34 people who came set an attendance record and made this gathering a massive success. Within one week of demoing WordPress 5.0 we had 30% of sites voluntarily upgrade (52 out of 171).
Changes to WordPress?
WordPress is ready with version 5.0: a major upgrade that changes the look and feel of features you've become accustomed to. Maybe you can't wait to play with it. Or maybe, if you're like most people, the prospect of yet another unsolicited WordPress upgrade is a bit bothersome!
In next Thursday's gathering, Senior Web Developer/Designer Jake Paris will walk through the new features of version 5.0 and explain how you can gain access to 5.0 on your sites.
Importantly, since 5.0 is a big change from prior versions of WordPress, opting in to the upgrade is your choice. If you want your WordPress editing experience to remain the same, then it will. And if you want to upgrade to the improved 5.0 editor, we can help you get there. Either way, I encourage you to join us on Thursday for a first look at the future of WordPress.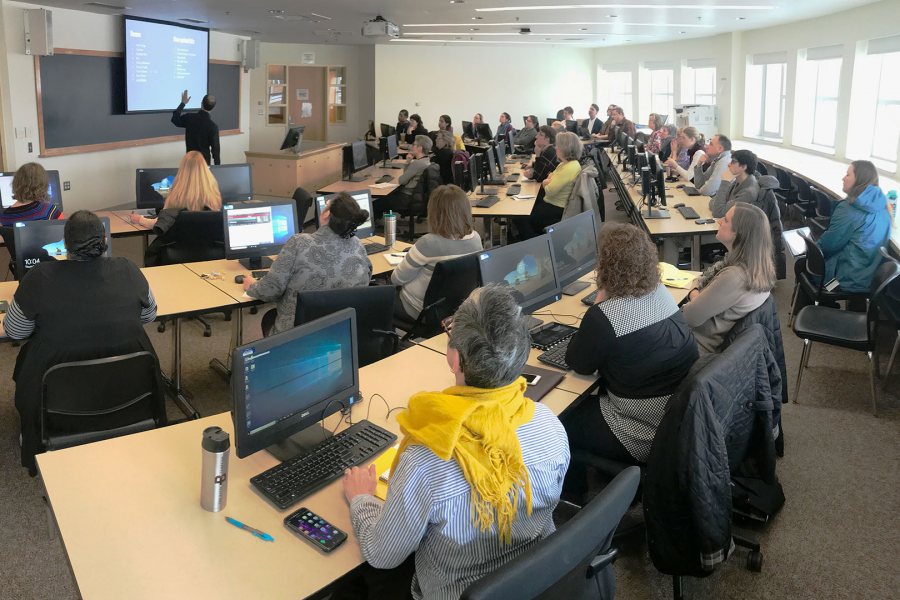 More from WordPress on version 5.0 and it's Gutenberg editor
The Gutenberg editor uses blocks to create all types of content, replacing a half-dozen inconsistent ways of customizing WordPress, bringing it in line with modern coding standards, and aligning with open web initiatives. These content blocks transform how users, developers, and hosts interact with WordPress to make building rich web content easier and more intuitive, democratizing publishing — and work — for everyone, regardless of technical ability.
What is a block? One of the things you hear a lot about during discussions of Gutenberg are blocks. These blocks are a unified way to style content that currently requires shortcodes, embeds, widgets, post formats, custom post types, theme options, meta-boxes, and other formatting elements. By allowing rich customization without deep knowledge of code, blocks make good on the promise of WordPress: broad functionality with a clear, consistent user experience.