---
Costs & Financial Aid
Making a high-quality education accessible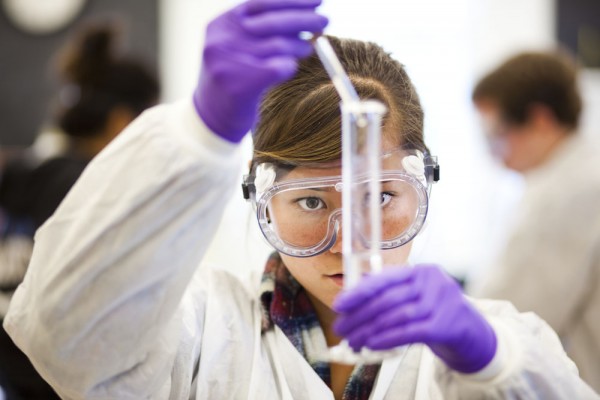 A Bates education is broadly defined and highly personalized. In addition to an interdisciplinary, general-education curriculum, Bates offers a diverse menu of options to every student, who choose among them to shape individual learning experiences throughout their four years. Teaching and learning are not confined to the classroom, but transpire onstage and in the art studio, in the residence hall and on the playing field, through study abroad and opportunities unique to Maine, in student organizations and around the dinner table in Commons.
Bates is committed to making this educational experience accessible and affordable to all admitted students, regardless of family financial circumstances, and offers need-based financial aid to eligible students.
While paying for college is, first and foremost, a family endeavor, Bates offers financial aid when the contribution a family is able to make is less than the total cost of attendance — and meets 100 percent of calculated need. Bates follows guidelines established by the College Scholarship Service of the College Board to determine eligibility.
Bates' commitment to affordability and accessibility is a direct extension of the ethical vision that inspired the college's founders: an education that is open to all will ensure that future leaders and problem-solvers emerge from every walk of life and are able to collaborate with people representing diverse cultures and viewpoints.
---
A Single Fee
For this highly individualized educational experience, Bates charges a single fee that includes tuition, room, board and fees. The 2013-2014 fee for attending Bates is $58,950. Costs for books, personal expenses and transportation are added to a student's budget for the purpose of calculating financial need and awarding aid. Nearly half our students receive financial aid, and the average annual aid package is $38,200. Bates meets 100 percent of calculated financial need and has a need-based financial aid budget of about $29 million. Need-based grants (gifts) in the current year range from $1,000 to more than $57,000. All financial aid at Bates is awarded on the basis of demonstrated financial need.
---
Popular Pages
Contact Us