Multimedia: The major stories at Bates College in 2015-16
With the college's academic year coming to its official close on June 30, here's a selection of top stories from the 2015-16 college year, told in text, photographs, and video.
---
Table of Contents
---
Largest gift ever leads $19 million in donations for professorships and Digital and Computational Studies program
In February, Bates announced gifts of $19 million from seven families to create six new endowed professorships and launch the college's new Digital and Computational Studies program.
The new gifts are led by the largest single gift in Bates history, $10 million from Chair of the Board of Trustees Michael Bonney '80 and his wife, Alison Grott Bonney '80.
An example of "what is possible when we pull together to advance this special institution."
"I have never been more optimistic about the future of the college," said Michael, praising "the acts of these seven families," which "demonstrate, in this real and tangible way, what is possible when we pull together to advance this special institution."
---
Civil rights icon John R. Lewis speaks at Commencement: "I want to thank Bates College"
Reflecting and leading the national discussion, Bates convened a number of signature events in 2015-16 with strong themes around race, citizenship, and linked issues such as mass incarceration.
Tops among them was the compelling Commencement address by U.S. Rep. John R. Lewis, who began by recognizing a founding father of the modern civil rights movement: Benjamin E. Mays, Bates Class of 1920.
Lewis cited Mays' statement that Bates did not emancipate him, but instead enabled him to emancipate himself, then said that "I want to thank Bates College for what you did, and continue to do, to free and liberate humankind."
---
14 seniors and young alumni receive Fulbright student fellowships for 2016–17
Fourteen Bates seniors and young alumni have won Fulbright student fellowships for 2016-17, the college announced in May.
Bates has earned Fulbright "Top Producer" honors, a distinction earned by a handful of colleges annually, for five straight years, 2012 to 2016, and in seven out of the last eight years.
That's 63 Fulbright student fellowships won by Bates seniors and young alumni over the last five years.
---
Neuroscientist Jason Castro wins $720K "most prestigious" NSF early-career award
Bates faculty members secured more than $3 million in competitive research grants in 2015-16, led by a $720,000 grant to Assistant Professor of Psychology Jason Castro from the National Science Foundation.
The Faculty Early Career award is considered the "most prestigious grant" that a junior faculty scientist can win, said Matt Auer, vice president for academic affairs and dean of the faculty at Bates.
"A pretty powerful case that Bates is a destination for students serious about STEM."
The award will support Castro's neuroscience research into brain structure and — in alignment with the college's new Digital and Computational Studies program — help Castro infuse computational emphases into an introductory neuroscience course.
Auer praised Castro and his fellow STEM faculty for being "remarkable instructors who embed their own research directly into student coursework and lab work," which, in turn, "makes a pretty powerful case that Bates is a destination for students serious about STEM."
---
Economist Roland Fryer speaks at Bates on police use of force: "Let's debate the data"
Economist Roland Fryer, winner of the 2015 John Bates Clark Medal, spoke at Bates on Nov. 8 on "Understanding Racial Differences in Police Use of Force."
Fryer, the Henry Lee Professor of Economics at Harvard, has gathered several million data points from police departments nationwide. His quest: to have a data- and research-driven discussion about race and police use of force in the U.S.
"The debate should start with the data."
While police-shooting videos are horrific, they should not drive the policy debate, Fryer told the full house in the Olin Arts Center Concert Hall. Instead, he said, "the debate should start with the data."
To that end, Fryer's data does not show a racial bias in police use of deadly force. However, the data do show that blacks, far more than whites, experience less-forceful police tactics, like being thrown to the ground.
"It makes you feel less than a whole human being."
It's a tactic used thousands of times a day in this country, and while not deadly, its power to strip away human dignity might as well be, said Fryer, who experienced that type of police force as a boy in Lewisville, Texas. "It makes you feel less than a whole human being."
---
Rowing builds on national success as 2016 NCAA runner-up
A month after celebrating the groundbreaking of a new men's and women's rowing boathouse along the Androscoggin River, the Bates women rowers secured second place at the NCAA Division III Rowing Championships.
For the Bobcats, the defending NCAA champions, it's the the sixth national runner-up finish in program history; the previous five came consecutively from 2009 through 2013.
---
Lewiston's magnificent Basilica hosts a Bates-produced musical extravaganza
In April, John Corrie, a lecturer in music at Bates, realized his dream of staging a grand collaboration — of Beethoven's choral masterwork, the Missa Solemnis — in Lewiston's magnificent Basilica of Saints Peter and Paul.
Welcoming the capacity crowd, President Clayton Spencer recalled how Corrie "came to me, telling me of his vision…. So it is truly a thrill and an honor to stand here and anticipate what you're about to hear."
---
Judith Magyar Isaacson '65, Holocaust survivor with unbounded spirit, dies at age 90
Educator, author, champion of equal opportunity for women, and a human-rights advocate whose passion was forged by her experiences in the Holocaust, Judith Magyar Isaacson '65, LL.D. '94, died on Nov. 10.
In 1994, Bates honored her with an honorary degree, and the degree citation read, in part:
To remember vividly, so that none can forget — to say the unspeakable, so that all can hear — takes a voice of courage, power, and eloquence. Your strengths, Judith Isaacson, touch the lives of not only your family and your colleagues but those countless others who read in your personal and professional life the inextinguishable force of human worth.
---
Author and educator Jelani Cobb speaks at MLK Day: Racial progress can "sow seeds of regression"
William Jelani Cobb, the college's keynote speaker on Martin Luther King Jr. Day, said that even acts of progress on racial issues can "sow seeds of regression," like the U.S. tragedy of mass incarceration, a theme of the Jan. 21 observance.
"The legacy is very clear."
For example, the 13th Amendment eradicated slavery — "except for individuals duly convicted of a crime," explained Cobb, a staff writer for The New Yorker and a history professor and director of the Africana Studies Institute at the University of Connecticut.
"So it is no coincidence that in the wake of Emancipation, Southern economies began to rely increasingly on the labors of people who were incarcerated," he said. "The legacy is very clear."
---
Women's lacrosse delivers a spring surprise
Before this spring, the women's lacrosse team hadn't posted a 10-win season since Bill Clinton was elected president.
But that all changed in 2016 as the Bobcats went 12-6 and earned the program's second-ever bid to the NCAA Division III tournament.
The team's 12 wins were the second-most in the program's 42-year history (the 1992 team went 14-2), and Hannah Jeffrey '16 of Greenwich, Conn., earned her second straight Division III Goalkeeper of the Year award and was named the college's Female Athlete of the Year.
The defensive-minded Bobcats faced another tough defense in Springfield on May 15, and the two immovable objects produced the lowest-scoring game in the tournament's history, a 3-2 win for the Pride.
---
Bates Museum of Art debuts Robert Indiana prints based on "Like a Rolling Stone"
Now at the Bates Museum of Art is the exhibition Robert Indiana: Now and Then, the centerpiece for which is a 12-print series merging the sensibilities of two of the 1960s' definitive pop-culture figures, Bob Dylan and Robert Indiana.
"It's an incredibly dynamic group."
While Indiana's work is often about variations on a themes, each "Like a Rolling Stone" print is "very distinct from the next. It's an incredibly dynamic group as a result, and I'm really excited that we will be the institution that introduces these to the world."
---
Amhed Abdel Khalek '16 wins second collegiate squash title
In March, Amhed Abdel Khalek '16 won his second straight College Squash Association national title.
His family back home in Cairo, Abdel Khalek got support at the tournament from another kind of family, the close-knit group of squash parents, alumni, and students who made the trip to Stamford, Conn.
"Words can't express how I feel about those people," Abdel Khalek says. "If I keep thanking them for a decade, I won't be able to finish."
In May, Abdel Khalek was named the college's Male Athlete of the Year.
---
Political theorist Danielle Allen speaks at Convocation: Bates students are "direct heirs" of the Declaration of Independence
The Declaration of Independence and a liberal arts classroom are both magical things, said 2015 Convocation speaker Danielle Allen.
And their magic derives from the same powerful source, Allen said. Both the Declaration and the liberal arts are about "human agency," the capacity both to direct and justify one's path in life.
Allen is author of Our Declaration: A Reading of the Declaration of Independence in Defense of Equality, the assigned Common Reading for the incoming Class of 2019.
Bates and Bates students "are in some sense the direct heirs" of the Declaration, she said. The motivating effect of the Declaration led to abolitionism in the 19th century, a movement that engendered, among many other things, Bates College.
---
William "Chick" Leahey '52, baseball coach and mentor, dies at age 90
William J. "Chick" Leahey Jr. '52, head coach of Bates baseball for 36 years and a revered mentor who paid forward his own life lessons to his players, died on March 26, 2016, at age 90.
"He taught us to compete fiercely but fairly."
"On the field, he taught me the importance of hard work and commitment. He disciplined me when I got out of line and praised me when I succeeded," said Jim Sylvia '84 of Newton, Mass., in 2014.
"He taught us to compete fiercely but fairly," said Thom Freeman '63 of Wrentham, Mass., an All-America pitcher for Leahey. "At no other time did I learn more about baseball and how to conduct myself on the field and as a person in general than when I played under his guidance."
---
Bates convenes national summit on race in higher education
In November, the college convened a national summit — the Creating Connection Consortium — that asked how higher education can help aspiring young scholars from underrepresented groups become college professors.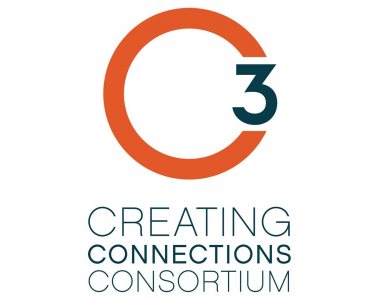 "We can and should learn from everyone."
The goal reflects fundamental notions about higher education and excellence, said Crystal Williams, chair of the C3 Summit Planning Committee, associate vice president and chief diversity officer, and professor of English at Bates.
First, she said, "the intellectual endeavor is enriched when many different kinds of people are engaged in the production and investigation of knowledge."
Second, "the true power of difference is that we learn we can and should learn from everyone."
---
Biochemist Paula Schlax wins $345K Lyme bacteria research grant and Kroepsch Teaching Award
Professor of Chemistry Paula Schlax had a big year in the classroom and the lab.
In the fall, she won a $345,00 National Institutes of Health grant to continue her studies of the bacteria that causes Lyme disease. In the spring, the college announced that she'd won the 2016 Kroepsch Award for Excellence in Teaching.
"The most important teaching that we do."
From Schlax's perspective, each endeavor feeds the other, to the benefit of students.
"Students can collaborate with us on our research, and honestly everyone in our chemistry department feels that is some of the most important teaching that we do."
View Comments