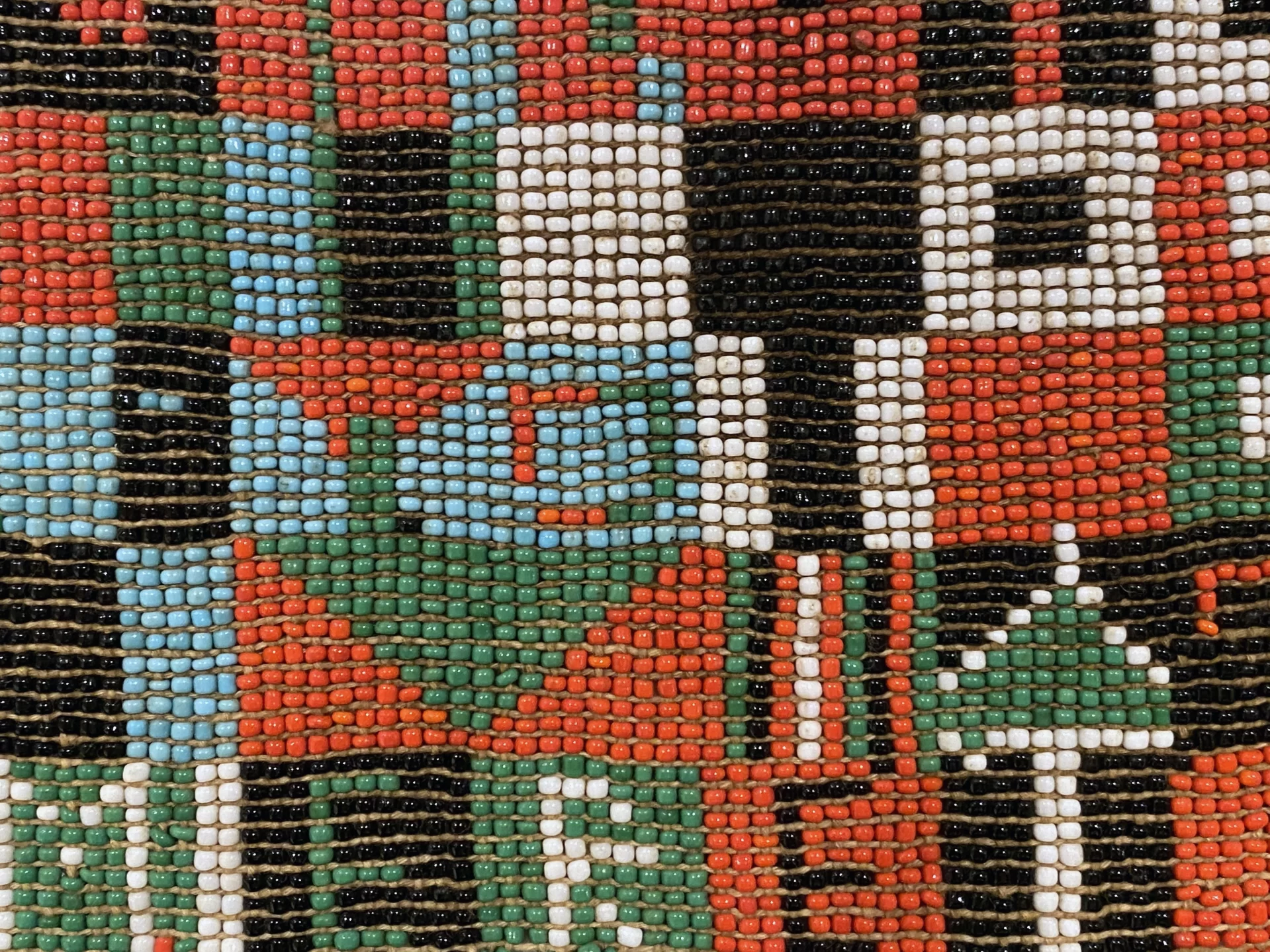 African Art from the Permanent Collection
April 15 – May 28, 2022
Researched by Students in "Gender in African Art" , Taught by Aimee H. Bessire, Lecturer, Department of Art & Visual Culture
African Art from the Permanent Collection:
An Introduction to Student Research Projects
The Museum of Art holds over 8,000 objects in its collection. A primary objective is to strengthen the collection in ways that make it increasingly useful to academic disciplines and curricula across campus. This includes diversifying holdings in terms of the race, culture, and nationality of artists; themes and topics art focuses on; media; and, with traditional art and objects, the traditions and practices the makers embrace and employ.
In some ways, the museum serves as a lab and its collections as a research field for Bates—one that is a significant college resource. Each semester, museum interns research objects in the collection. Sometimes this is in support of large exhibitions including the recent An Adventurous Spirit: The Jane Costello Wellehan Collection, and past exhibitions Anthropocenic: Art About the Natural World in the Human Era, and Phantom Punch: Contemporary Art from Saudi Arabia. Other times, students serve as curatorial assistants on Synergy Space exhibitions that focus on discrete smaller groups of objects such as a portfolio or related series.
African Art from the Permanent Collection is yet another fine example of ways the collection supports student research: as the subject of a class. This exhibition presents works from the collection researched in 2018 by students in Gender in African Art, taught by Aimee H. Bessire, Lecturer in the Department of Art in Visual Culture.
Each student conducted research on the objects in context considering the significance, while keeping in mind their own positionality in relation to the cultures. They also analyzed the objects, where possible, through the lens of gender, in relation to the course theme.
—Aimee H. Bessire
The museum is pleased to support projects such as this. The work of the students enhances the knowledge of objects in the collection for future students. And we are pleased to be presenting an exhibition showcasing the history side of student scholarship in Art & Visual Culture in conjunction with the Senior Thesis Exhibition 2022.