Internships
Through intensive one-on-one work on substantive projects with members of the Museum of Art staff, internships offer a unique way for students to acquire purposeful work experience. Interns will gain and apply knowledge and skills that are fundamental to work in museums and galleries. The work interns perform is often collaborative and interdisciplinary and serves the evolving priorities of the Museum. While there are four general categories into which internship fall and to which prospective interns apply (Collections Management, Educational and Interpretive Programming, Exhibitions, and Public Relations), the museum assigns internship projects based on its needs.
Students typically begin their work with the museum through academic internships, in which they earn credits toward graduation. Students who have successfully completed an academic internship or who have significant related experience are eligible for paid internship positions.
See below links for information about applying.
---
Available Internships
Internship Overview
Under the guidance of the Curator and Collections Manager, the Collection Management Intern will assist with museum registration processes; the creation and maintenance of object records and the proper care, housing and storage of collections. This may include:
Collection imaging and photography in support of collections access, research, and conservation to support research by students, faculty, and other scholars
Processes, such as accessioning, related to incoming gifts and acquisitions
Object record data entry to ensure accurate and complete collection records
Database management and collection inventory to update records on the physical condition and location of collections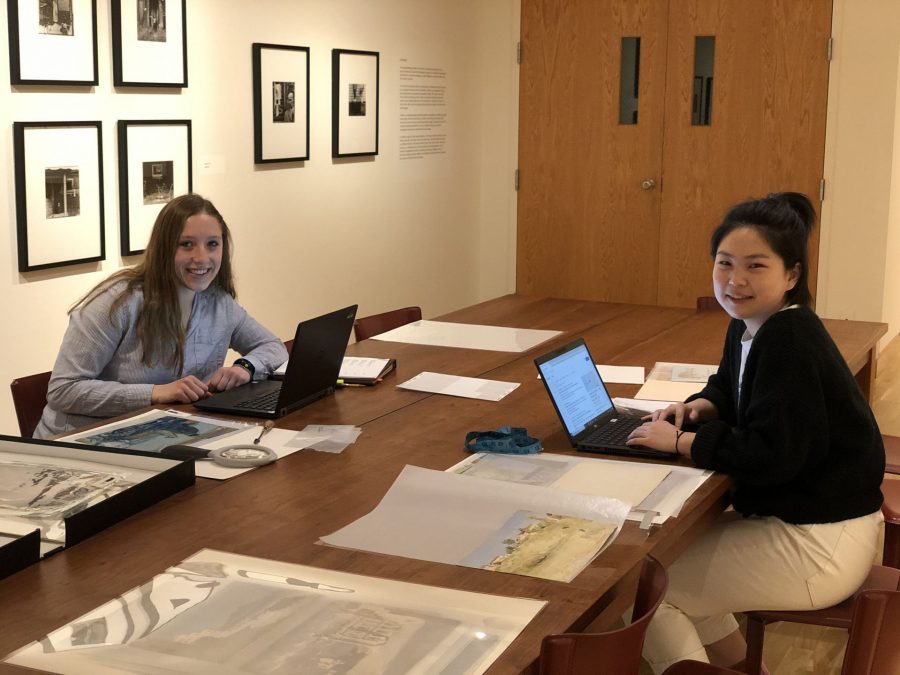 Desired Qualifications
Must have completed a minimum of two courses in art history, must exhibit a high attention to detail, and must have the approval of the Curator.
Internship Overview
Outreach to K-12 Students and the Community:
Rollin to Olin, a multi-visit program for 4th graders which introduces students to the museum
Thousand Words Project – an expansive program teaching writing skills by examining the creative process used by studio artists
K-12 Lessons- connection collections and exhibitions with the public school curriculum
Parent & Child Workshops – exploring collections and exhibitions through hands-on art activities
Lectures
Film Series
Gallery Talks
Podcasts
Inreach to Bates students:
The Ed Intern might also assist with developing connections with organizations and groups on campus, particularly students. This may include:
Developing plans to connect to student organizations and groups
Proposing student events/activities to MoA staff and Student Affairs
Serving as a primary contact with student organizations
Coordinating events with student organizations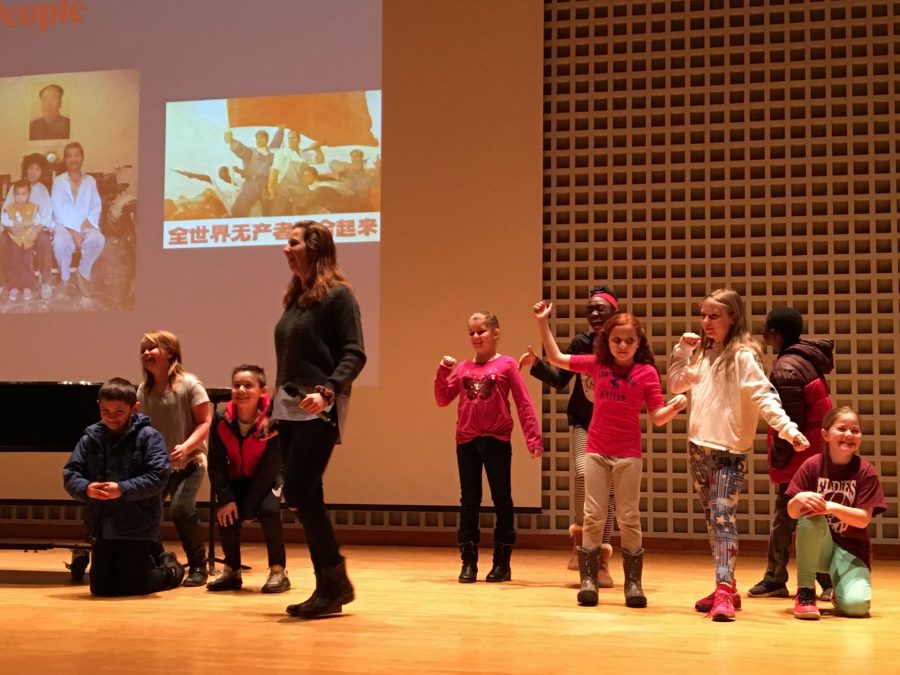 Desired Qualifications
Unless otherwise approved by the Education Curator, applicants for this position must have completed ED 265 Teach through the Arts, a minimum of two courses of studio art or art history, and must possess public speaking and strong writing skills.
Internship Overview
Under the guidance of the Director, Curator, or Education Curator, Exhibitions Interns conduct research on artists, artworks, media and techniques, collectors, scholarship and analysis, etc., to support the development of exhibitions. This may include:
Research and writing reports
Exhibition design
Writing object and exhibition labels
Installation planning
Assisting with exhibition documents and correspondence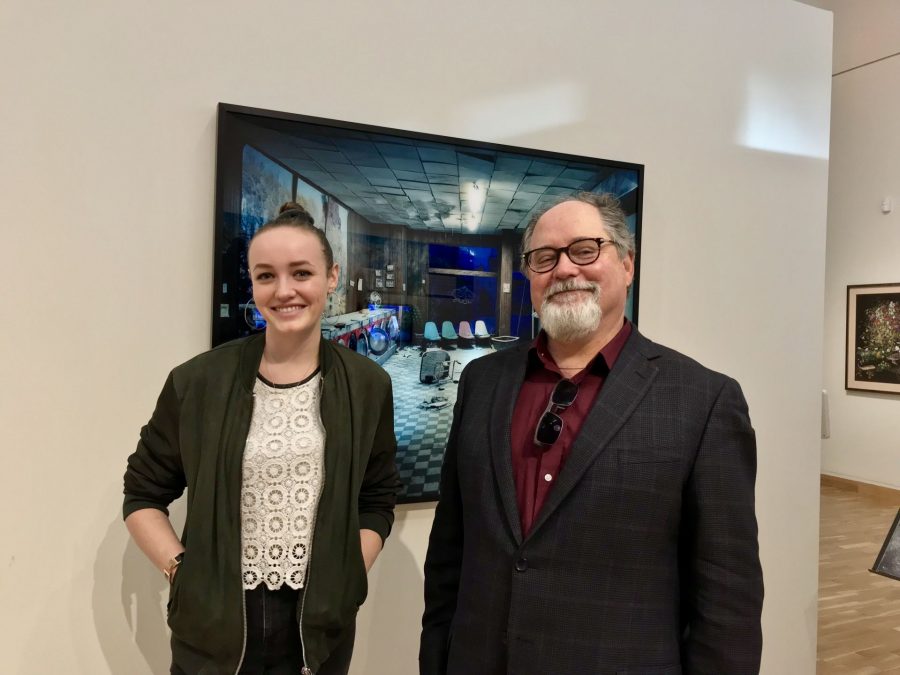 Desired Qualifications
Must have completed a minimum of two courses of art history, must have excellent writing and research skills, and must have the approval of the Director or Curator(s).
Internship Overview
Under the guidance of the Curator of Education, the Public Relations and Documentary Intern contributes to the communication of museum resources and programming to our audiences, photo documents activity in the museum, and gathers audience data. Examples of specific tasks include:
Designing and distributing posters for exhibitions and programs on and off campus
Promoting museum through social media
Photographing events
Creating podcasts documenting museum activities
Conducting and reporting on audience surveys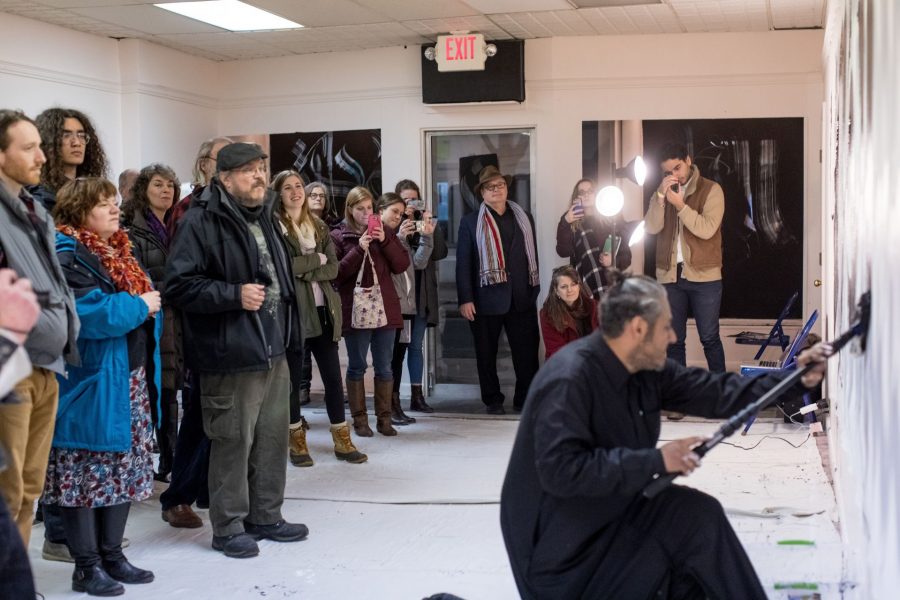 Desired Qualifications
Applicants for this position must have completed AVC 219 Photography I: The Digital Image, possess excellent writing skills, have experience with design, and must have the approval of the Education Curator. Audio/Video production, blogging, and social media skills are a plus.
---
Intern Testimonials
---
FAQ
Bates students should have coursework and field experiences that provide a foundation for their internship. The different categories of internships each have specific prerequisites. Internships are rarely given to first-year students. The museum assigns projects based on its priorities and may assign an internship in a different category than that to which a student applied.
Internships are available for credit through the courses AVC 361, AVC s31, and EDUC 325, or as volunteer opportunities for students who have already completed successful internships for credit. Internship opportunities are limited and competitive; students are encouraged to discuss their interest with museum staff and their advisor as early as possible.
Each intern will report to a staff member and together they will develop a schedule to work in the museum for periods of 4-8 hours per week. The intern will be assigned readings and receive training relevant to the internship, then apply this to the assigned work of the internship. In addition to the work of the internship, each intern will produce a final report describing and evaluating progress made on the projects during the semester, and will reflect on how the internship supported institutional goals of the museum. The report is due no later than the last day of classes of the semester of the internship.
Applications for fall internships must be received no later than March 1, unless otherwise approved by museum staff.
Applications for fall internships must be received no later than the preceding November 6, unless otherwise approved by museum staff.
We are offer paid internships to select students who have interned for at least one semester at the museum.
---
Ready to apply?
Students interested in working as an intern must first discuss their interest with the museum's Education Curator, Anthony Shostak, and with their academic advisor. Submit your application via e-mail to ashostak@bates.edu, with the subject heading: Internship Application [semester & year for which you are applying]. Your application should include the following materials:
Cover letter detailing your interest in the internship. Please be sure to include the internship course name and number for which you are applying.
Resume listing relevant coursework, employment, and volunteer experience
Writing sample
Three employment references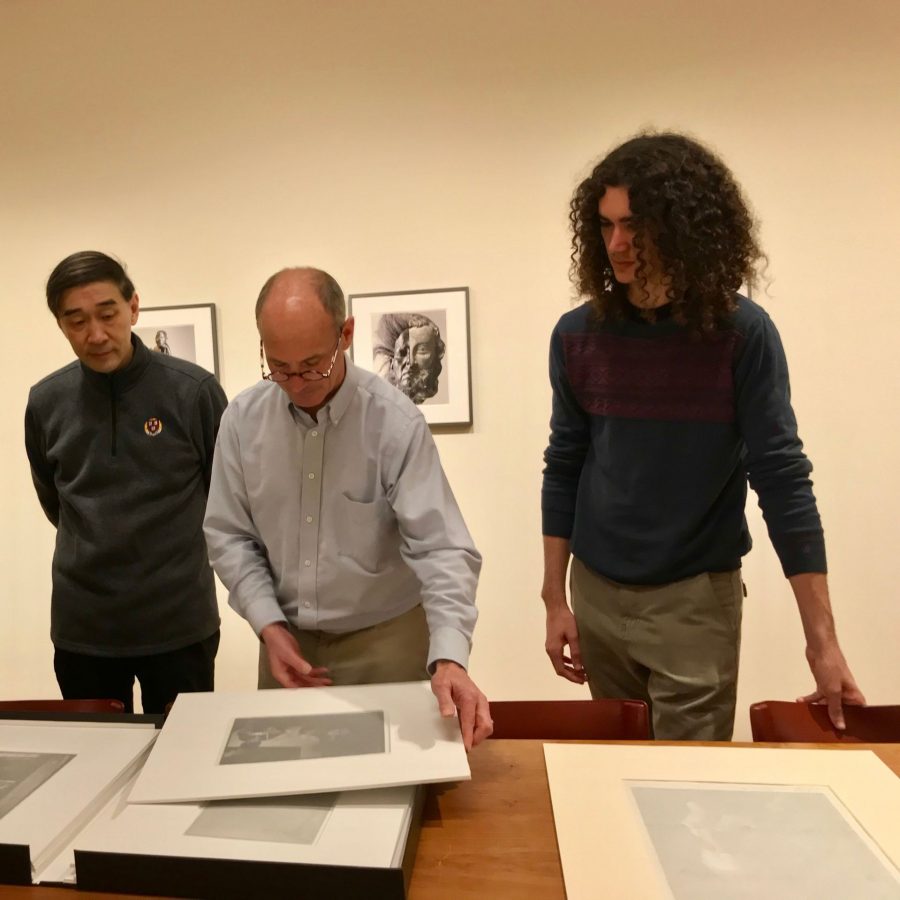 Paid internships are funded by the Synergy Fund.
The Synergy Fund is an endowment established by generous long-time Museum of Art and Bates supporter, Leander W. Smith (1932 – 2014). Activated in 2015, the Synergy Fund supports transformative synergies between the Museum and academic disciplines at Bates through Interdisciplinary Exhibitions, the Collections Diversity Acquisitions Fund, Synergy Museum Fellowship Program, Faculty Scholar Course Release Grants, Collections Access Fund, and Paid Student Internship Program.