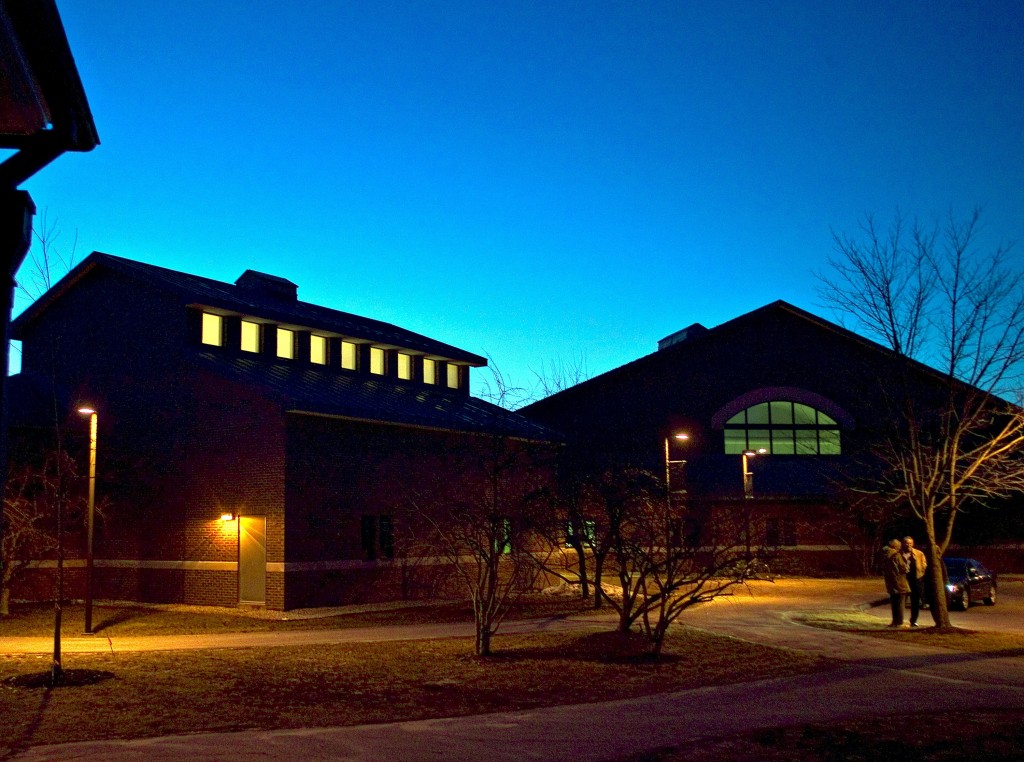 History of the Museum of Art
Located on the Bates College's campus in Lewiston, Maine, the Museum of Art was founded in 1955 as the Treat Gallery and, centered on a bequest from Norma Berger, the niece of Marsden Hartley. Now The Marsden Hartley Memorial Collection, this important part of the MoA holdings continues to grow, and includes over 100 Hartley drawings and sketches, several small paintings, art-making equipment, letters, photographs and other ephemera. The Treat Gallery was transformed into the Museum of Art at Bates College in 1986 with the opening of the Olin Arts Center. The beautiful new and greatly expanded museum space enabled the Museum of Art to organize major scholarly exhibitions of contemporary and historic artists, from significant solo shows to thematic group shows that investigate ideas important to disciplines across the liberal arts curriculum, and permanent collection exhibitions, supported by scholarly publications. A primary focus of the permanent collection is works on paper, including modern and contemporary art including drawings, prints and photographs. Early on the collection focused on acquiring works by Maine artists and artists of national and international significance working in Maine. The collection has grown and evolved in ways that support the curriculum across academic disciplinesm and now holds over 8,000 objects. Selected strengths include The Marsden Hartley Memorial Collection, works by Maine artists and artists of national and international significance connected to Maine, modern and contemporary works on paper, select holdings of pre-modern prints, photography, contemporary Chinese art (particularly photographs), Pre-Columbian art, African art, and shaman art from Vietnam.
The mission was also expanded to create educational programming connected to the scholarly pursuits of Bates with the Lewiston-Auburn community and a much broader museum audience. The MoA now offers a wide variety of programming including lectures, visiting artists, workshops, film series, and well developed education programs that integrate exhibitions, collections and programming into curriculum in the college, and in schools in the Lewiston-Auburn area and throughout the state of Maine.
The Museum of Art consists of three exhibition spaces. The large Upper Gallery, with its large walls and tall ceiling (30+' at the peak) is primarily used to present large temporary exhibitions. The more intimate Lower Gallery often presents works from the permanent collection, smaller discrete exhibitions, and work from major shows that require both floors. The Synergy Gallery is used for smaller, focused exhibitions that are often initiated in response to curricular initiatives, and often include student curators and research. The culminating experience for studio art majors is the Annual Senior Exhibition, which is held late each winter semester. Exhibitions and programming attract 19,000 visitors annually. For exhibition history go to: https://www.bates.edu/museum/exhibitions/past-exhibitions/. The Museum of Art is an active member of the Maine Art Museum Trail, Association of Academic Museum and Galleries, and American Association of Museums.