The Make it Go Challenge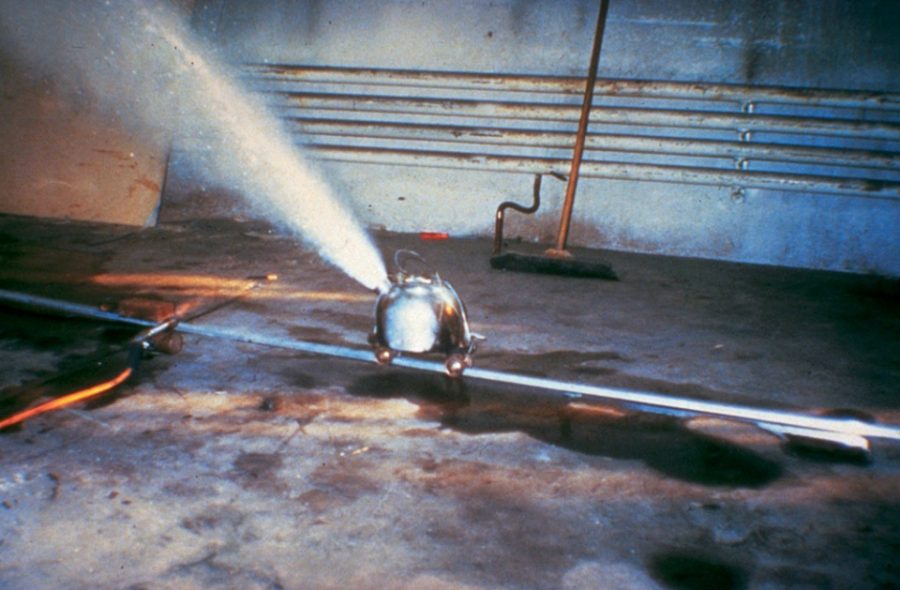 We Challenge You!
What better way to spend your time than inventing and making a video of your own? Fischli & Weiss' groundbreaking film The Way Things Go (1987), has inspired people to create and record their own chain reaction events for decades. Send us your video of chains of stuff—even people!—moving and reacting to a stimulus. Videos should be no more than 3 minutes long, and, though it should go without saying, please exercise all due caution to insure the safe production of your video.
And if you need inspiration, The Way Things Go is being projected nonstop during museum hours through October 10.
To submit your video, send a link to your viewable video to museum@bates.edu with "Challenge" in the subject line. The museum will share select submissions online.
When recording your video, please follow these steps:
Shoot horizontal, not vertical
Light yourself well, but don't back-light
Keep ambient sound to a minimum
Speak clearly, and introduce yourself: "I'm [your name (students, please include your year) (faculty & staff, please include your title)] and this is my The Way Things Go Challenge video."
Your Videos
---
Image captions: Peter Fischli and David Weiss, The Way Things Go, 1987, color video, transferred from 16 mm film, with sound, 30 min, Museum purchase, 2014.7.1 (film still)