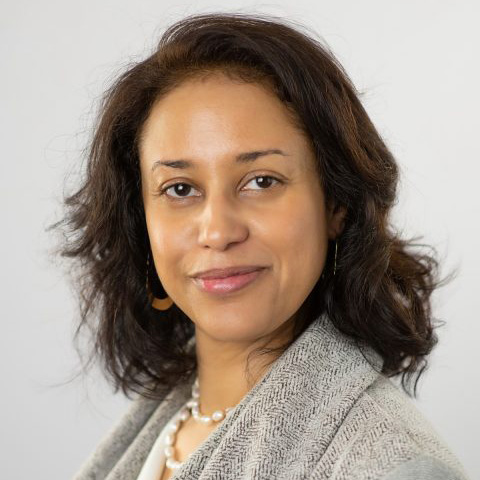 Panel Discussion: "Ashley Bryan in Context"
Wednesday, February 24, 2021 — 6:00pm

Featuring:
Krista Aronson, Associate Dean of Faculty and Professor of Psychology at Bates College in addition to the Director & Founder of the Diverse BookFinder
Daniel Minter, Co-Founder & Artistic Director, Indigo Arts Alliance
Márçia Minter, Co-Founder & Executive Director, Indigo Arts Alliance
facilitated by Dan Mills, Director, Bates Museum of Art
A lively panel discussion about the relevance and influence of Ashley Bryan's career as an artist and author.
Panelists: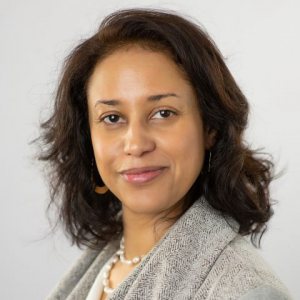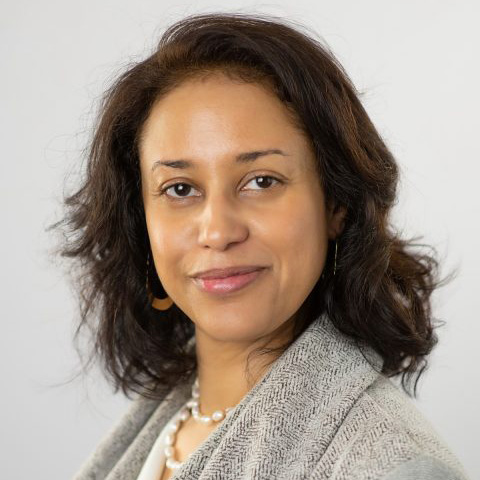 Krista Aronson is an Associate Dean of Faculty and Professor of Psychology at Bates College in addition to the Director & Founder of the Diverse BookFinder. Her scholarship focuses on illuminating how people come to understand complex social constructs like race and ethnicity, including how children process and understand race as well as appropriate, effective and productive ways to discuss this topic with them; specifically, the effective use of picture books to enhance intercultural relationships and self-understanding during childhood. Her own identity as a biracial woman deeply informs her work. The Diverse BookFinder and associated work are the focus of her active research, which represents a substantial portion of the professional effort of faculty at Bates.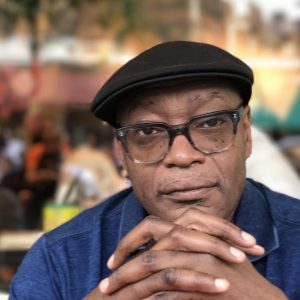 Daniel Minter is an American artist known for his work in the mediums of painting and assemblage. He is a visual storyteller and accomplished illustrator. Minter's artwork reflects abiding themes of displacement and diaspora; ordinary/extraordinary blackness; spirituality in the Afro-Atlantic world; and the (re)creation of meanings of home. Minter's paintings, carvings, block prints, and sculptures have been exhibited both nationally and internationally at galleries and museums. He is the co-founder and creative visionary of the Portland Freedom Trail, a system of granite and bronze markers that constitutes a permanent walking trail highlighting the people, places, and events associated with the anti-slavery movement in Portland. Minter's work also marks the Malaga Island Trail which remembers the Black, European and Native American residents of the island who were forcibly removed by the state of Maine in 1912. He has illustrated over a dozen children's books and commissioned twice to create Kwanzaa stamps for the U.S. Postal Service. Minter teaches at the Maine College of Art.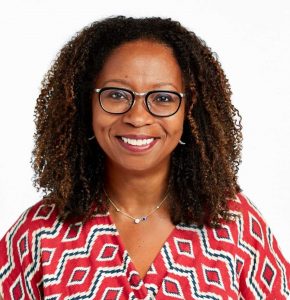 Márçia Minter is is a seasoned creative professional, dedicated arts advocate and community leader deeply committed to social and cultural activism. Her work on numerous boards represents the interest of underrepresented voices, talents and citizen constituents. She has spent her professional career as an Executive Creative Director for some of the world's most iconic brands. Her curatorial work focuses on photography, symposiums on the intersection of art and social practice, exhibition planning and implementation. Currently she serves on the Maine Arts Commission, the Board of Directors for Maine Media Workshops and College, Portland Ovations and is a Trustee of the Portland Museum of Art.