Manuel Alvarez Bravo: Fotografias de Mexico (1933-1976)
September 9-October 29, 2011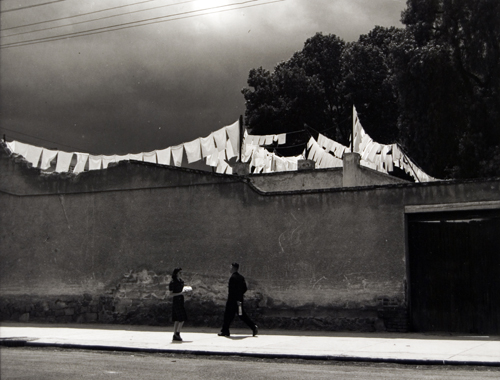 Manuel Alvarez Bravo (1902 – 2002) is recognized as one of the foremost figures in the history of photography and one of the great Mexican artists of the twentieth century. Born in Mexico City, Bravo began taking photographs while in his teens. However, it was during the post-revolutionary period of the 1920s and 1930s that his photographs developed into the mature work he became internationally recognized for. Self-taught, Bravo created a substantial body of work during a career that spans eight decades.
Bravo's photographs are deeply rooted in the culture, people and landscape of Mexico. He captured intimate moments, the everyday, the mysterious, rural and urban life, and life and death during a century that saw tremendous changes. His finely composed photographs poetically frame the complexities of life in Mexico. Fotografias de Mexico presents fifteen images from the 1930s – 1970s that represent the major themes and subjects of Bravo's oevre.
This exhibition is generously supported by the Mellon Faculty Innovation Fund Grant, "Approaching Latin America through its Material Culture" and the Latin American Studies GEC, and a growing interdisciplinary curriculum for the study of Latin America.
Curricular Initiatives Handout – Bravo