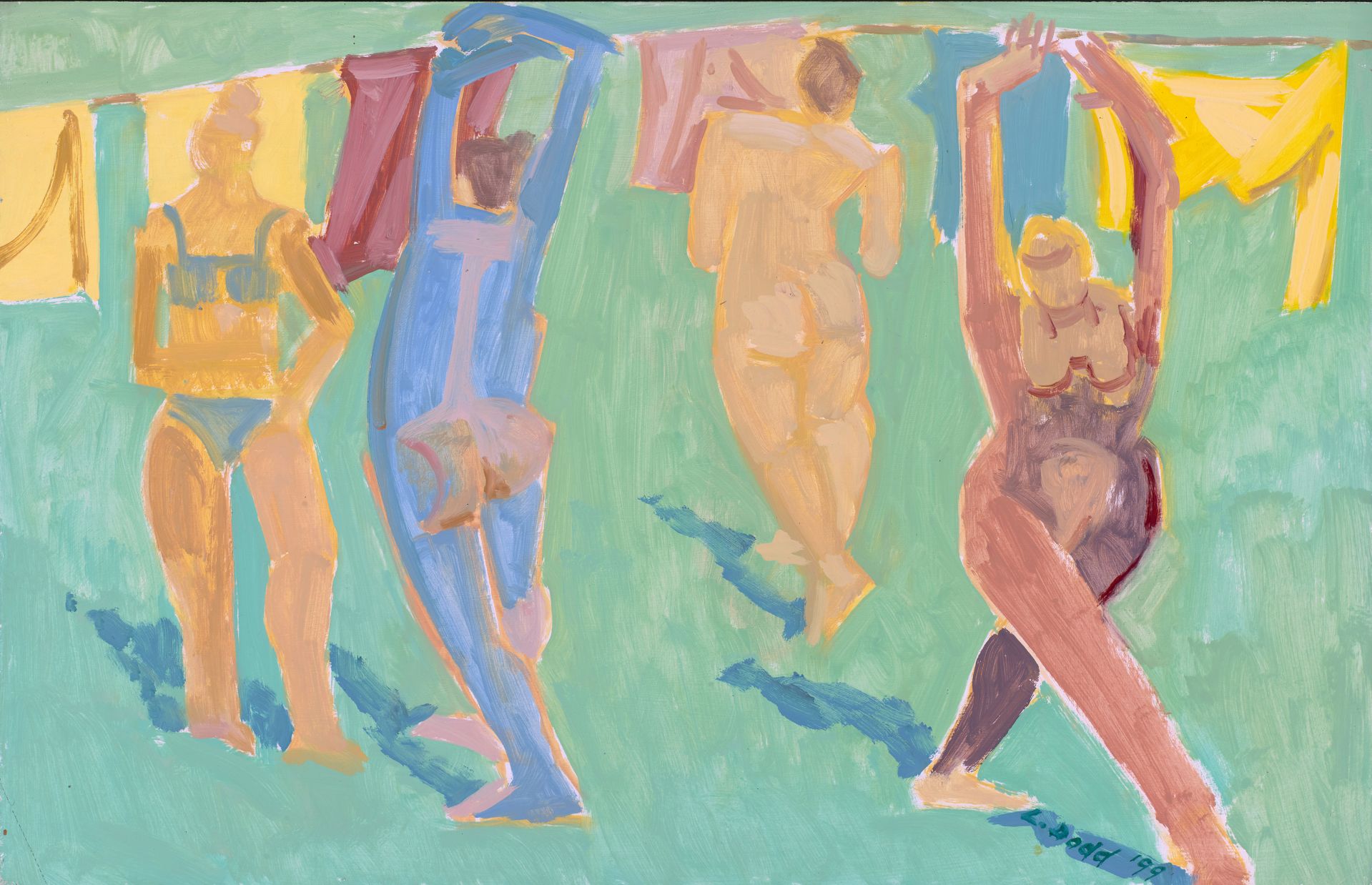 An Adventurous Spirit:
The Jane Costello Wellehan Collection
November 5, 2021 – March 19, 2022
Focused predominantly on artists living and exhibiting in Maine, the Jane Costello Wellehan Collection is composed of nearly 100 paintings, ceramic vessels, baskets, drawings, photographs, and prints. Over the course of several decades, Wellehan sought out works by some of the state's finest artists of the 20th and early 21st centuries. She followed the careers of artists whose work she collected, often acquiring several works over the years. Wellehan was particularly fond of ceramics, a medium which she felt is underappreciated, and her gift significantly increases the museum's holdings of works contemporary ceramicists.
Among the many artists whose works are part of the collection are Dozier Bell, David C. Driskell, Susan Dewsnap, Lois Dodd, Linden Frederick, Maurice Freedman, Paul Heroux, Lissa Hunter, Dahlov Ipcar, Yvonne Jacquette, Bernard Langlais, Warren MacKenzie, Sam McMillan, Sequoia Miller, Daniel Minter, Joseph Nicoletti, Jane Peiser, William Thon, Charles Woodbury, and William Zorach. A Generous Spirit includes work by all artists represented in the collection.
Jane Wellehan (née Costello) was born and raised in Lewiston, Maine, attended Lewiston High School, and graduated from Bates in 1960 with a degree in English. Emanating a remarkable joie de vivre, she was passionate about all the arts, deeply engaged in community service, and enjoyed travelling the world, an activity she shared with her numerous children and grandchildren. Wellehan was a frequent attendee and a longtime friend and supporter of the museum, giving her collection to the college and establishing an endowment to support acquisitions, exhibitions, internships, and educational programming, and to "attract more gifts of art as well as financial support to Bates and to continue moving the museum forward." As one who enjoyed learning about the people, cultures, and places across the globe, she was supportive of the museum's mission to bring a world of ideas to Bates and the region.
A catalogue with illustrations of the entire collection, essay by Jessica Skwire Routhier, and additional texts by museum interns Anna Greenspan '22 and Laila Stevens '21 accompanies the exhibition.
Underwritten by the Jane Costello Wellehan Endowment Fund and Sheila Wellehan.