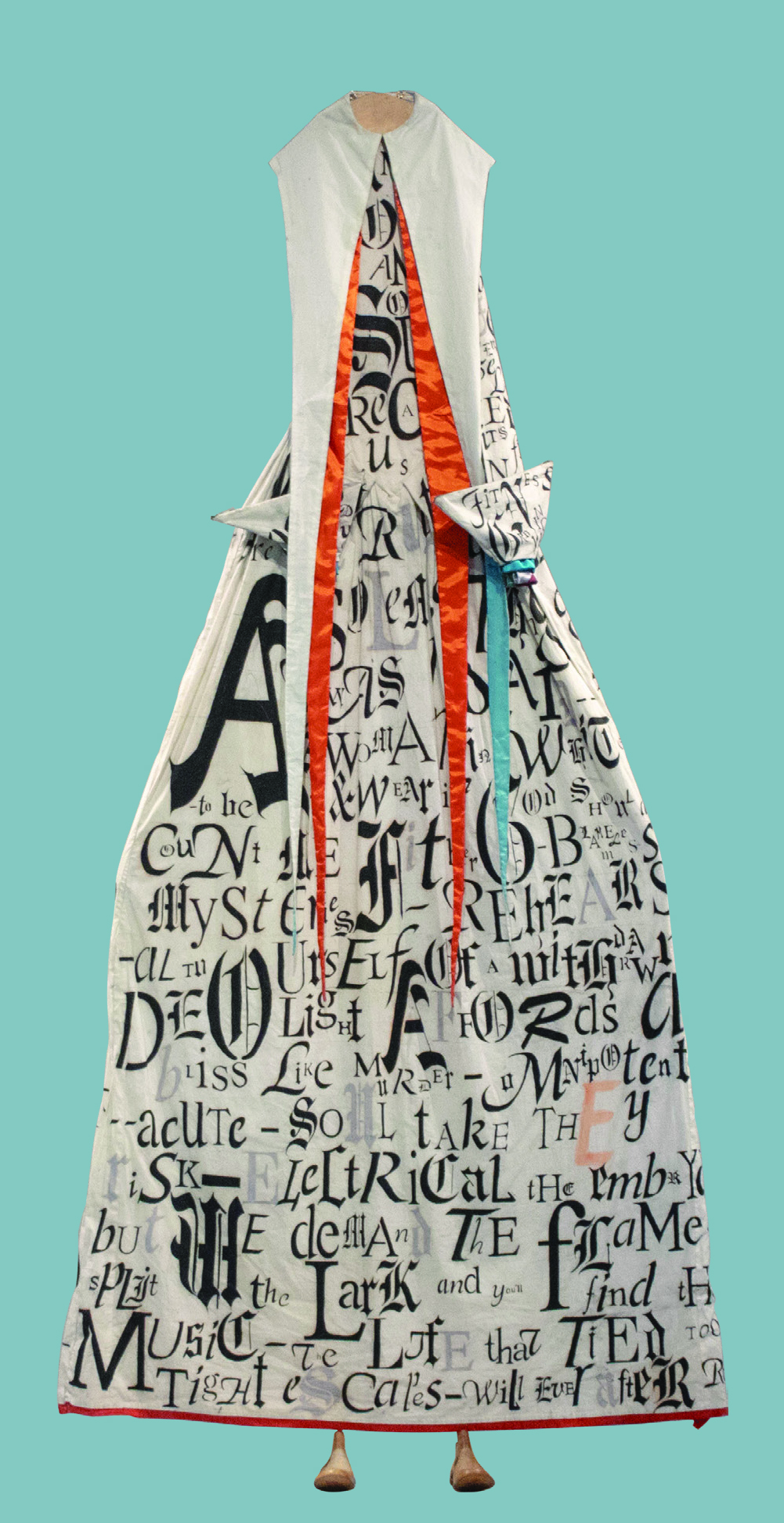 Lesley Dill
Wilderness, Light Sizzles Around Me
January 21 – March 19, 2022
Wilderness, Light Sizzles Around Me features a uniquely inspired group of sculptures and two-dimensional works more than a decade in the making. The exhibition represents Dill's ongoing investigation into the voices and personas of the American past. For Dill, the "American" voice grew from early America's obsessions with divinity and deviltry, on fears of the wilderness "out there" and wilderness inside us. The extremes of both shaped history and gave pulse and heat to the words of activists such as John Brown, Sojourner Truth, Mother Ann Lee, and Dred Scott. Dill writes: "These personas and their times stir something deep in my own family history and sense of self. I am compelled to explore this period in America's history when limited access to diversity of written word ignited the bravery of these figures in response to their times."
Reminiscent of Alberto Giacometti's sculptures, Dill's long, thin figures wear the strength of the words of the people they represent, restoring agency to their lives and experiences. All of these personas have had a powerful impact through their words and personally connect with the artist. Dill proposes that there is something untamable, fierce, and persistent in each of their beliefs, which ultimately unites them. Dill is drawn to this restrictive time period of limited access to a diversity of written word, and the bravery of these figures' response. Hutchinson, for example, with her famed testimony of religious freedom, was one of the first American women to have her words recognized, recorded and saved as a part of history.
Dill has roots in Maine. She was born in 1950 to two high school teachers in Bronxville, New York, raised in Falmouth, Maine, and graduated from Waynflete School in Portland. She received her Master of Arts from Smith College in 1974, and her Master of Fine Arts from Maryland Institute College of Art in 1980. Dill is the recipient of numerous grants and awards, including a John Simon Guggenheim fellowship, Joan Mitchell Foundation Grant, National Endowment for the Arts Fellowship, and Anonymous Was A Woman.
Dill's artworks are in the collections of over fifty museums, including the Metropolitan Museum of Art, the Museum of Modern Art in New York, and the Whitney Museum of American Art. She lives and works in Brooklyn, New York.
This exhibition is organized by the Figge Art Museum. A catalogue, featuring essays by Eleanor Heartney, Nancy Princenthal, accompanies the exhibition.