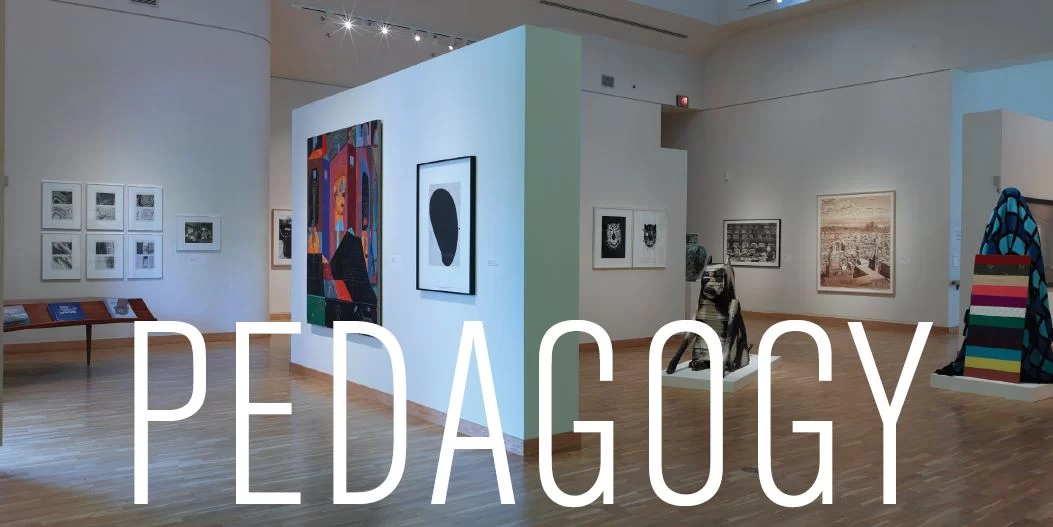 September 15 – October 15, 2022
The Museum reopens, after a summer closure for a heating, ventilating, and air conditioning construction project, with an exhibition that focuses on the essence of our role on campus: to support the academic mission of Bates. As an academic museum at a liberal arts college, the Museum of Art and its exhibitions, collections, stewardship, and interpretation bring a world of ideas to campus that enhance the vitality of the intellectual and cultural life of Bates, the surrounding communities, and beyond.
For this exhibition, the staff selected art from the collection for its potential to be integrated into courses across academic disciplines by faculty and students. An array of subjects including astronomy, civil rights, domestic violence, the environment, mythology, physics, popular culture, sports, war, and many more, are represented.
To discuss integrating these or other artworks into your curriculum, email Anthony Shostak, Education Curator.