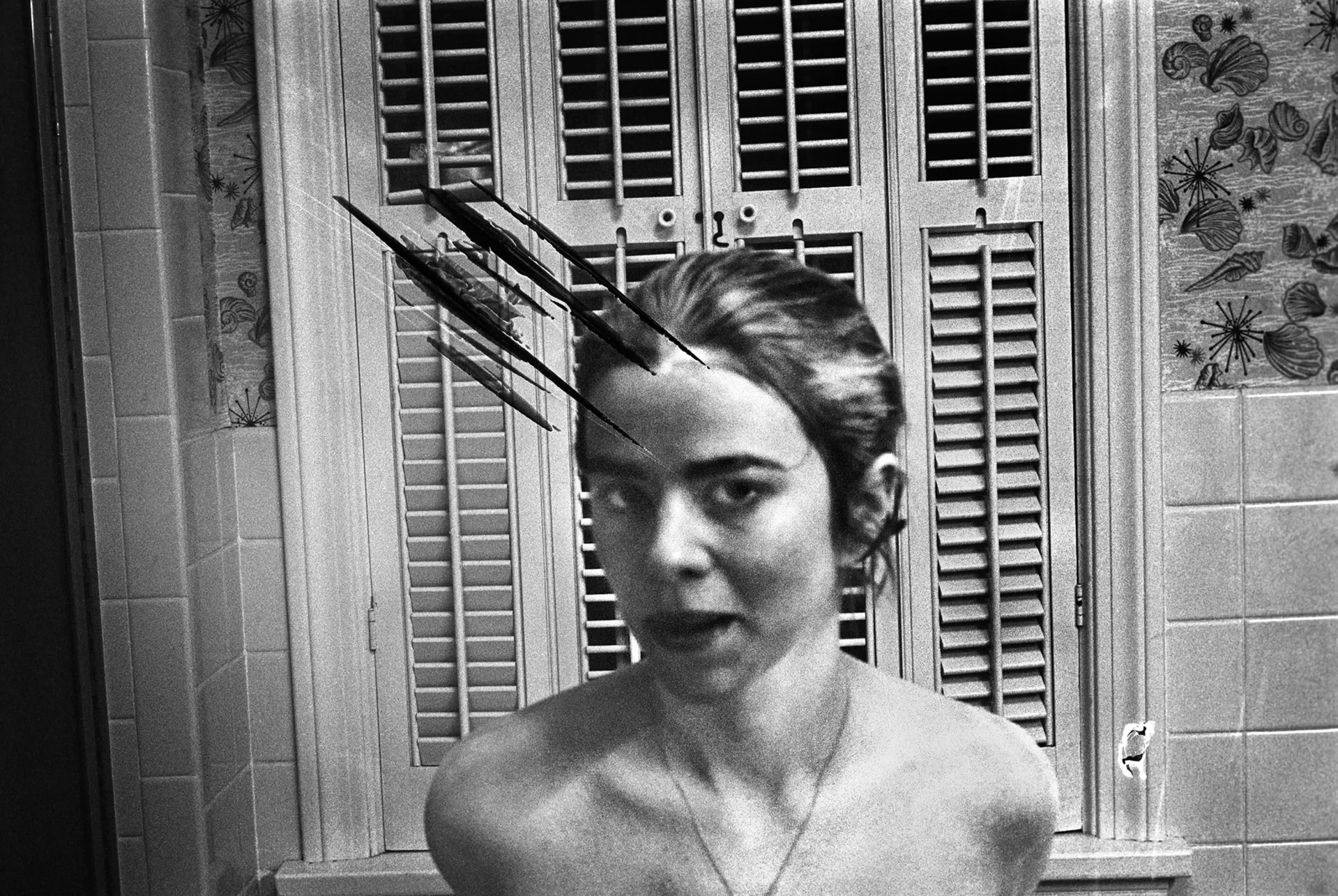 Who Are They? Who Am I?
Portraits of Artists and Artist Self-Portraits
from the Permanent Collection
June 9 – October 7, 2023
Who Are They? Who Am I? is an expansive exhibition drawn from the museum's collection of portraits and self-portraits of and by a wide range of artists. These include stage and screen actors, authors, composers, dancers, fashion designers, filmmakers, musicians, and visual artists from the seventeenth to twenty-first centuries depicted in a variety of media including paintings, drawings, photographs, sculptures, and prints. Artworks vary from highly resolved formal sittings, to informal and intimate sketches, to conceptual portraits. They are insightful, revealing information about the artists' choices of a variety of visual approaches to capture the subjects' appearance, mood, and character. They also contain elements indicative of their time and environment, and sometimes even tell stories.
Who Are They?
Often artists depict other artists, revealing their relationships to one another and hinting at larger aspects of artists' connections, communities, and influences. Some works in this category listed by artist/subject include:
Richard Avedon/Herman Wouk | Peggy Bacon/Marsden Hartley | Leonard Baskin/Odilon Redon Brassaï/Henri Matisse | Robert Capa/Pablo Picasso and Françoise Gilot | William Claxton/Chet Baker and Liliane Rovère | Thomas Cornell/Michelangelo | Eileen Darby/Lee J. Cobb | Walker Evans/James Agee | Ralph Bartlett Goddard/Charles Dickens | Philippe Halsman/Marilyn Monroe Yousuf Karsh/Georgia O'Keeffe | James Lechay/Beauford Delaney | Jacques Lubin/Jacques Callot George Platt Lynes/Marsden Hartley | Linda McCartney/Bob Dylan | John Minihan/Samuel Beckett | Barbara Pollack/William Pope.L | Man Ray/Marsden Hartley | Eli Reed/Goldie Hawn Arthur Rothstein/John Marin | David Seltzer/Jack Kerouac | Rena Small/Jean-Michel Basquiat Steven Speliotis/John Cage | Joyce Tenneson/Dame Judi Dench | Weegee/Eddie Cantor Marguerite Zorach/Harry Hathaway
Who Am I?
In self-portraits, artists are often drawing out autobiographical or psychological aspects of themselves others might not depict. Artists this category include:
Sigmund Abeles | Jack Beal | Joseph Beuys | Ashley Bryan | Eugène Devéria | Fritz Eichenberg
Robert Farber | Robert Feintuch | Donna Ferrato | Samuel Fosso | Jay Gould | Lily Harmon
Frances Hodsdon | Brad Kahlhamer | Susan Moldenhauer | John O'Reilly | Rona Pondick
Claire Seidl | Hollis Sigler | Kiki Smith | Joyce Treiman | Claire Van Vliet | Jacques Villon | Xu Bing
The majority of works in Who Are They? Who Am I? are in the collection because of the
generosity of our donors–either as direct gifts or as acquisitions made with endowment funds.
The Museum of Art is deeply grateful to the many donors who recognize the value of the
museum and its collection.
To read the biography of each artist and subject in the show, click here.