Nayder, Lillian R.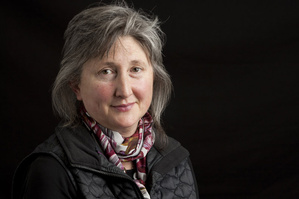 Lillian R. Nayder
207-786-6315
English
Professor
Hathorn Hall, Room 311
EDUCATION
Ph.D., University of Virginia, May 1988
MA, University of Virginia, May 1982
BA Johns Hopkins University, May 1978
Lillian Nayder is Professor of English at Bates.  She teaches courses on nineteenth-century British fiction, including "Jane Austen: Then and Now," "The Brontës," and "Dickens Revised."  Her seminar topics include "The Arctic Sublime" and "Victorian Crime Fiction."  Her research interests center on Charles and Catherine Dickens, Wilkie Collins, and sensation fiction.  Her most recent book, The Other Dickens: A Life of Catherine Hogarth, was published in 2011.
COURSES INCLUDE:
Fictions of Affliction
The Arctic Sublime
Frankenstein's Creatures
Dickens Revised
The Brontës
Victorian Crime Fiction
Jane Austen: Then and Now
The English Novel