Community Volunteer Opportunities
One-Time or Occasional Volunteer Opportunities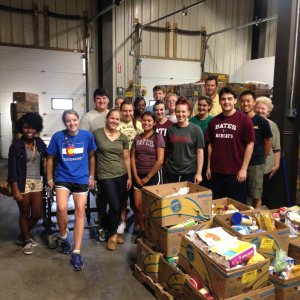 .
Lewiston Public Schools are hosting a Learn to Code Night for all Lewiston families. Classroom teachers will run instructional activities using drones, Lego robots, Ozobots and Code.org. Volunteers are needed on October 10th, from 4:30 ~ 7:15pm at Montello Elementary School. Contact Alicia Biggs, Coding Initiative Coordinator: abiggs@lewistonpublicschools.org
Lewiston Middle School is coming to Bates Thursday, October 11 and Friday, October 12 from 9:00am to 11:00am! Take a break from classes and volunteer! Help facilitate team building activities, play games, and more! Contact Brie to volunteer: bwilson@bates.edu .
Lewiston Housing Authority's Meadowview Residence is having a spaghetti dinner Friday (10/12) at 5 pm and they're looking for students to arrive around 4:30 pm to help serve and assist the residents. Contact Brooke to volunteer: bjandreau@bates.edu .
Healthy Androscoggin's Free Medicine Take Back Day is on Saturday October 27  from 10am-2pm.  They will be collecting medications at Bedard Pharmacy in Auburn and Lewiston High School in Lewiston and are seeking volunteers who are willing to work at either location to help collect the medications, administer a 5 question survey, and/or hand out information packets.  Volunteers must be at least 18 years of age. Please reach out to brownco2@cmhc.org if you are interested.
Aspirations programming—on-campus aspirations events for local children and youth. Contact Brie Wilson (bwilson@bates.edu).
Seniors Plus is looking for Kitchen Helpers/Packers to assist with preparation of meals or packing of delivered meals at the Lewiston production kitchen, one or more days per week, Monday through Thursday mornings from 

8:30 to 11 am.

Contact Volunteer Services at SeniorsPlus by phone at 207-795-4010 or by email at volunteerservices@seniorsplus.org for
more information.
New Beginnings is an organization that works with homeless youth ages 14-21 and is located only a block from campus. They welcome volunteers to help with meals, to organize and maintain a clothing closet, and to help with cleaning the building.  For more information, contact Ethan at ethan@newbeginmaine.org .
Blake Street Towers and Meadowview (Lewiston Housing Authority residences for low-income elderly and younger disabled) are happy to have volunteers plan social events–meals, game nights, performances, etc.; contact Brooke Jandreau (bjandrea@bates.edu).
The Good Shepherd Food Bank prepares food for distribution throughout the state; contact Hermione Zhou (xzhou@bates.edu)

.
Ongoing or Sustained Volunteer Opportunities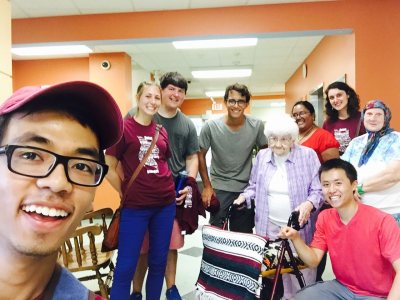 Mentoring Programs
Tutoring and Enrichment Programs
Hillview After-School—Mondays and Wednesdays, 3:15-4:45. Contact Julia Horwitz (jhorwit2@bates.edu).
Tree Street Youth—Mondays through Thursdays, 2-6; Friday 2-4; contact Abby Westberry (awestber@bates.edu).
Lewiston Public Library— Mondays through Thursdays, 3:15-5:15. Contact Ilze Smidt  (ismidt@bates.edu).
Book Buddies— reading to early-elementary-age children during the school day. Contact George Steckel (gsteckel@bates.edu).
21st Century Afterschool programming—help with afterschool programming in local elementary schools. Contact Emma Westwater (ewestwat@bates.edu).
Boys and Girls Club—after-school programming. Contact Maura Moody (mmoody@bgcmaine.org),
The Root Cellar–This is a faith-based organization that serves people in the downtown neighborhoods. Opportunities to help with adult English language classes, food pantry work, and afterschool children's programming. Contact Joel Furrow at 207-782-3659.
English Language Learners
Food Accessibility
Trinity Soup Kitchen—serves meals 7 days a week; contact Erin Reed (trinitylewiston@gmail.com). There is a particular need for help between 8:30 and 9:30 and from noon to 1.
Lots to Gardens—community gardening and cooking classes. Contact Hermione Zhou (xzhou@bates.edu).
Good Shepherd Food Bank—preparing food for distribution throughout the state; contact Beth Tatro, 782-3554, x1169.
Elderly/Younger Disabled
Blake Street Towers—promote social activities with elderly and younger disabled; Sunday brunch volunteers. Contact Brooke Jandreau (bjandrea@bates.edu).
Social Learning Center Friendship Program—form a one-on-one friendship with a person with a disability. Contact Maddy Shmalo (mshmalo@bates.edu).
Alzheimer's Association Legacy Scribes—help write down memories for people who are living with Alzheimer's disease and related dementias. Contact Marty Deschaines (mdeschai@bates.edu).
The Arts
ArtVan— mobile arts therapy working with non-profits in Lewiston-Auburn.  Contact Casey Kelley (ckelley2@bates.edu).
Art programming at Hillview Family Development—weekly art projects with youth aged 6-16. Contact Casey Kelley (ckelley2@bates.edu).
Hospitals
St. Mary's Regional Medical Center— contact Jenny Cowie; 207-777-8369; jcowie@stmarysmaine.com.
Central Maine Medical Center—207-795-2472.
Other Programs (some of these require extensive training)