Community Volunteer Opportunities
One-Time or Occasional Volunteer Opportunities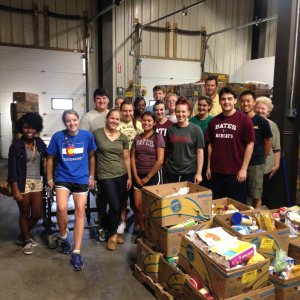 .
Rebuilding Together Lewiston-Auburn will hold its annual Rebuilding Day on Saturday, April 28 from 7 a.m. to 4 p.m. This project provides urgent repairs to homes of those in need and can include painting, light carpentry, yard work, etc. This is also a project of Bates Days of Service so you will have fun working with other students, staff, faculty, and alumni, and be able to make a big difference for some of our neighbors. Register online at http://www.bates.edu/alumni/events/2018-bates-days-of-service-rebuilding-together-lewiston-me/ .
St. Mary's Regional Medical Center invites all community members to participate in the 5th Annual Commit to Get Fit (3K/5K/10K/15K walk/run challenge) on Saturday, May 5. They are looking for volunteers to staff the event. For more information or to help, e-mail Kari at kgrant-gagnon@stmarysmaine .
New Beginnings is an organization that works with homeless youth ages 14-21 and is located only a block from campus. They welcome volunteers to help with meals, to organize and maintain a clothing closet, and to help with cleaning the building.  For more information, contact Ethan at ethan@newbeginmaine.org .
Blake Street Towers and Meadowview (Lewiston Housing Authority residences for low-income elderly and younger disabled) are happy to have volunteers plan social events–meals, game nights, performances, etc.; contact Cate Day (cday@bates.edu).
The Good Shepherd Food Bank prepares food for distribution throughout the state; contact Asher MacDonald (cmacdon2@bates.edu)

.
Ongoing or Sustained Volunteer Opportunities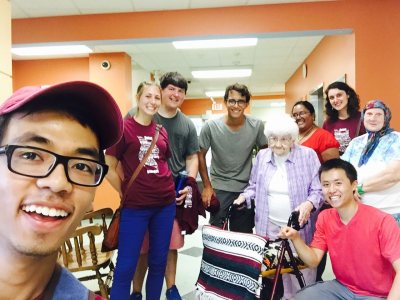 Mentoring Programs
Big Brothers Big Sisters—one-on-one weekly one-hour matches with Longley Elementary School students. Contact Marty Deschaines (mdeschai@bates.edu).
Montello Mentoring Program–one-on-one weekly one-hour matches with Montello Elementary School students. Contact Adam Blau (ablau@bates.edu).
Tutoring and Enrichment Programs
Hillview After-School—Mondays and Wednesdays, 3:15-4:45pm; contact Brie Wilson (bwilson@bates.edu).
Montello Book Buddies–reading to early-elementary-age children during the school day; contact George Steckel (gsteckel@bates.edu).
Tree Street Youth—Mondays through Thursdays, 2-6pm; Friday 2-4pm; contact volunteers.tsy@gmail.com.
Boys and Girls Club—after-school programming; contact Maura Moody (mmoody@bgcmaine.org).
Lewiston Public Library— Mondays through Thursdays, 3:15-5:15pm; contact Sam Findlen-Golden (sfindle2@bates.edu).
The Root Cellar–This is a faith-based organization that serves people in the downtown neighborhoods. Opportunities to help with adult English language classes, food pantry work, and afterschool children's programming. Contact Joel Furrow at 207-782-3659.
English Language Learners
Food Accessibility
Elderly/Younger Disabled
Blake Street Towers—promote social activities with elderly and younger disabled; contact Cate Day (cday@bates.edu).
Alzheimer's Association Legacy Scribes–help listen to and then write down the memories of those diagnosed with Alzheimer's disease or related dementias. Contact Marty Deschaines (mdeschai@bates.edu).
Social Learning Center Friendship Program–form a one-on-one friendship with a person with a disability. Contact Emily Halford (ehalford@bates.edu).
The Arts
ArtVan— mobile arts therapy working with non-profits in Lewiston-Auburn; contact Katie Leeke (kleeke@bates.edu).
Art programming at Hillview Family Development—weekly art projects with youth aged 6-16; contact Katie Leeke (kleede@bates.edu).
Dance programming at the YWCA–dance classes for children and youth; contact Shae Gwydir (egwydir@bates.edu).
Hospitals
Other Programs (some of these require extensive training)