Student Summer Grants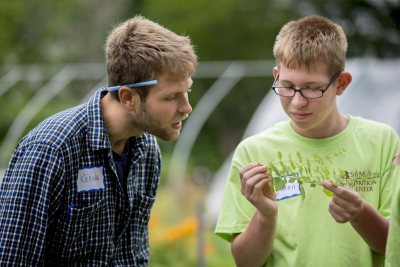 "Looking back, my summer was peppered with an abundance of new experiences, meaningful interactions, and learning opportunities. I was privy to personal journeys, tragic circumstances, awe-inspiring stories. I was touched by the resilience of the human spirit and found a deeper appreciation for the meaning and importance of community."
___________________________________________________________________________________________
The SUMMER COMMUNITY WORK-STUDY PROGRAM provides work-study funding for summer work with non-profit or governmental organizations in the Lewiston/Auburn area. Funds are available on a competitive basis. Students can design projects with non-profit agencies or apply for existing positions. Students MUST qualify for work-study funds in both the current and the following academic year. Students are paid $14.05/hour for up to 300 hours of work. Work may be part-time or full-time. Host agencies typically agree to reimburse Bates College for 25% of the student's total earnings. Applicants must submit a letter of support from the host agency. For more information, contact Marty Deschaines (mdeschai@bates.edu) at the Harward Center for Community Partnerships or click here to download an application.
DEADLINE: Review of applications will begin on March 15, 2023 and will continue until funding is expended.
Click here to download a tip sheet on writing a Harward Center summer grant proposal.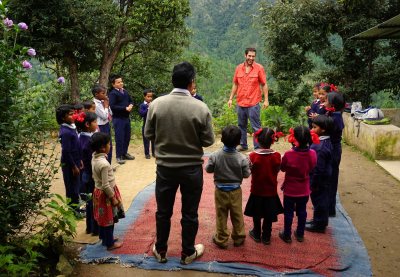 The DAVIS PROJECTS FOR PEACE program is an invitation to undergraduates at the American colleges and universities in the Davis United World College Scholars Program to design grassroots projects that they will implement during the summer of 2022. The projects judged to be the most promising and feasible will be funded at $10,000 each. The objective is to encourage and support today's motivated youth to create and try out their own ideas for building peace.
Projects for Peace is an initiative inspired by the late Kathryn W. Davis, an accomplished internationalist and philanthropist. Upon the occasion of her 100th birthday in February of 2007, Mrs. Davis, mother of Shelby M.C. Davis who funds the Davis UWC Scholars Program, chose to celebrate by committing $1 million for one hundred Projects for Peace. For more information, contact Kristen Cloutier (kcloutie@bates.edu) at the Harward Center for Community Partnerships or click here.
DEADLINE: 4:30pm on January 6, 2023
Please click here to view previous winning Davis proposals.
Please click here to view a sample budget.
Please click here to view an overview, and here to watch a video, of a writing workshop on drafting a Davis proposal by Bridget Fullerton, PhD from Writing@Bates.