Students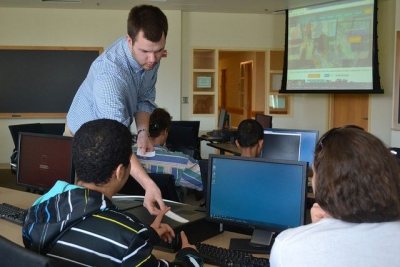 Students
 are at the heart of community engagement at Bates. They contribute their considerable gifts, skills, and interests to diverse projects and partnerships in the off-campus community, and in the process they often find themselves challenged, stretched, affirmed, and transformed. Many Bates 
students
 report that their community-engaged experiences are among the highlights of their college career.
At Bates, there are numerous ways to get involved in the off-campus community. Whether through their academic courses or research, their residence hall, a sports team or student club, a work study job, a student leadership program, or a volunteer activity, the vast majority of Bates 
students
 integrate community engagement into their Bates experience. The Harward Center for Community Partnerships is here to help 
students
 connect to opportunities of interest to them; learn about their new home away from home; prepare themselves for thoughtful, principled engagement with off-campus partners and communities; and reflect on what they learn about themselves and the wider world as a result of their community engagement.
No matter what your interests, skills, and identities are, we are here to help you weave community engagement into your Bates experience.