Staff
Mailing Address:
Harward Center for Community Partnerships
Bates College
161 Wood Street
Lewiston, ME 04240
---
Center Leadership and Operations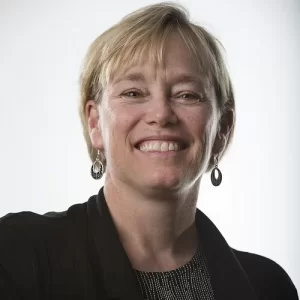 Darby Ray, Director of the Harward Center, Donald W. and Ann M. Harward Professor of Civic Engagement
Meet Darby
dray3@bates.edu
207-786-8241
Darby spent the first half of her career as a professor of religious studies, teaching and writing in the areas of feminist and liberationist Christian thought and the meaning of work. As an early adopter of what was then called "service learning," Darby began building her own capacity and the capacity of her faculty colleagues for pedagogy that centers collaborations with off-campus partners in the pursuit of social justice, community well-being, and student learning.
Darby arrived at Bates in 2012 to direct the Harward Center for Community Partnerships and has been happily working with her wonderful Harward Center colleagues and a range of Bates students, faculty, and staff to champion and deepen the College's civic mission through collaborations with a range of local and statewide community partners.
In her more-than-Bates life, Darby enjoys hiking, snowshoeing, playing games with friends, singing, dancing, and curling up in front of a fire with a good book and a glass of wine.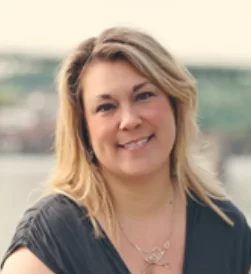 Kristen Cloutier, Assistant Director for Center Operations and Program Coordinator for Project Pericles
Meet Kristen
kcloutie@bates.edu
207-786-6202
Kristen Cloutier serves as the Assistant Director for Center Operations and the Program Coordinator for Project Pericles, a consortium of colleges and universities that promotes civic engagement through public policy. She also manages the Davis Projects for Peace program, which offers Bates students the opportunity to design a grassroots project, anywhere in the world, that promotes peace and addresses the root causes of conflict among parties.
Kristen received her Bachelor's degree in Journalism from Northeastern University and her Master's degree in Leadership Studies from the University of Southern Maine. She is a resident of Lewiston (her hometown) and has served on the City Council, the School Committee, and for a brief 10 months as Mayor. She is currently the State Representative for District 60 in the Maine House, where she serves on the Appropriations and Financial Affairs Committee.
Kristen enjoys travel, dogs, and collaboration.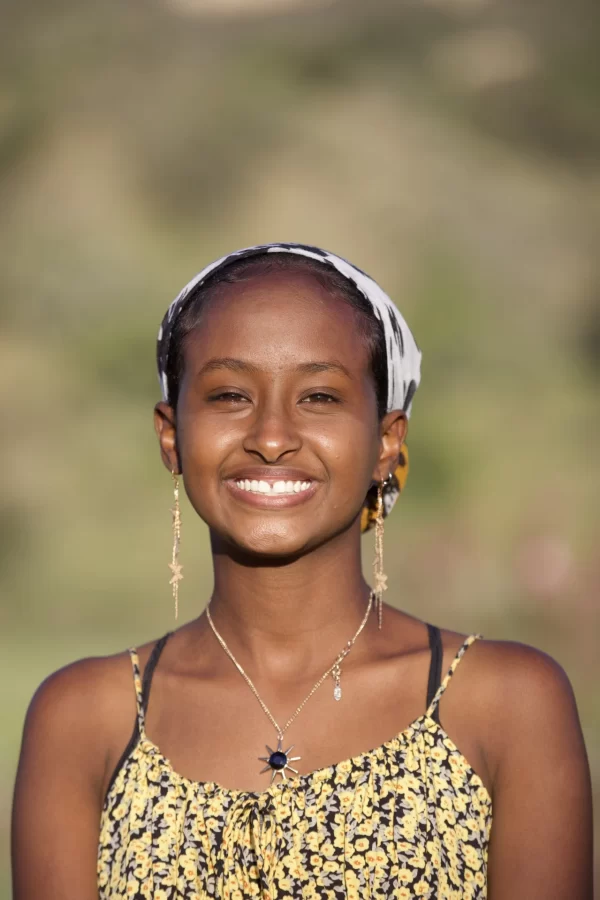 Nimco Jama '25, Student Project Coordinator/Social Media Intern
Meet Nimco
Nimco Jama was born and raised in Hargeisa, Somaliland. She went to Midland High School in Los Olivos, California.
She's currently a Freshman at Bates. She is interested in studying public health and psychology. She loves working and spending time with children and plan to volunteer at the Connors Elementary School.
In her free time she enjoys hiking, running, writing, and playing games with friends.
---
Faculty Fellows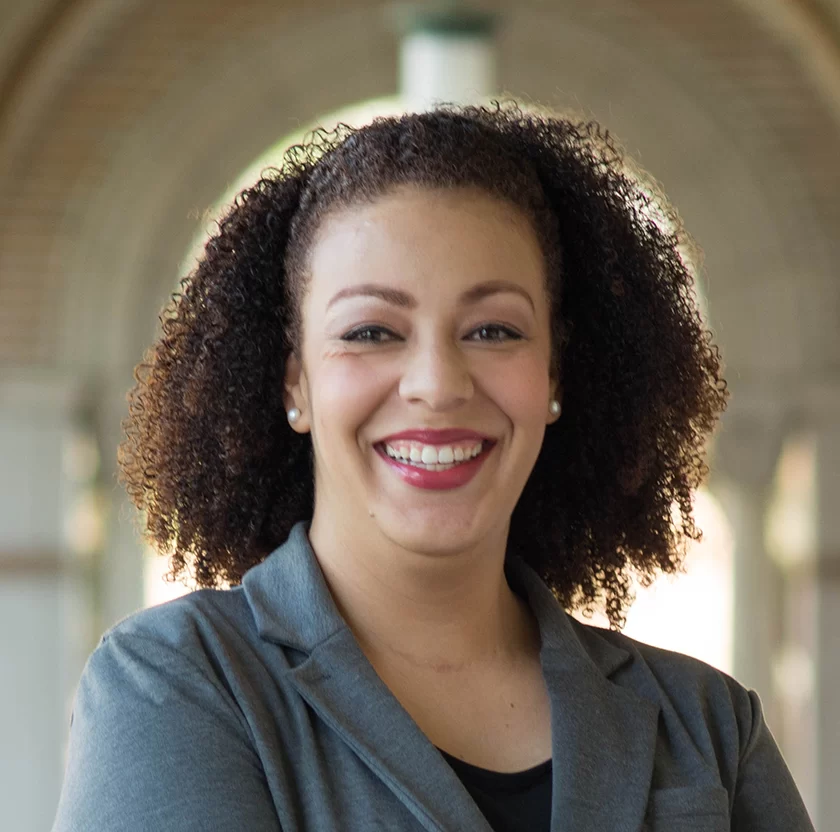 Professor Lori Banks, Bonner Faculty Fellow, Assistant Professor of Biology
Meet Professor Banks
The Harward Center is very excited to have Professor Banks join our team as the Bonner Faculty Fellow. In addition to her Harward Center role, she serves as an Assistant Professor of Biology at Bates College. Dr. Banks has great enthusiasm and passion for community education.
Most recently, she and students in her Fall 2021 Cellular Biochemistry course partnered with a Lewiston Middle School teacher to create video presentations for LMS students about the importance of nutrition and balanced diets in a healthy lifestyle. In addition, Dr. Banks's students oversaw a recipe contest among the middle school students and eventually gave each of them the winning recipe and all the ingredients to make it at home, with the ingredients sourced locally from Valley View Farm in Auburn.
Professor Banks has a B.S. in Biology from Prairie Valley A&M University and a Ph.D. from Baylor College of Medicine. She served as a postdoctoral researcher in molecular virology and microbiology at Baylor College of Medicine before arriving at Bates. As a protein biochemist, her research focuses on host-pathogen interactions and novel antimicrobial development.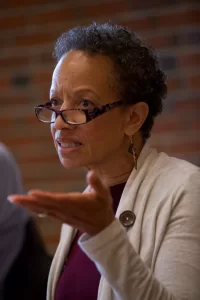 Professor Leslie Hill, Harward Center Faculty Fellow, Professor Emeritus of Politics
Meet Professor Hill
After retiring from the Bates College faculty – where Leslie taught courses examining gender politics, African politics, as well as the politics of race in U.S. law and policy – she is the Harward Center's Faculty Fellow for 2020-21 and 2021-22. Aiming to enrich Bates instructors' knowledge of racial inequities and social justice advocacy in Maine, she organizes opportunities for faculty to discuss and design learning projects that prepare students to think critically with, learn from, and work collaboratively with community partners to address white supremacy and advance racial justice.
Her own community engagement has included helping to design Maine Initiatives' racial justice community grantmaking program, "Grants for Change", and joining Maine Women's Fund grantmaking committees to invest in projects that transform the lives of women and girls. In the Bates community, Leslie has collaborated to design a platform for connection and collaboration among retired Bates faculty; participated in development of a mentoring program for current faculty; and, worked with staff, students, and faculty to recommend curricular changes to foster student capacity to critically discern, examine, and discuss difference, power, and equity as an essential part of a Bates education.
Leslie's relaxation and pleasure come from nurturing her collection of indoor plants and in her quest to sample treats from every shop listed on the "Ice Cream Map of Maine".
---
Community-Engaged Learning and Research Program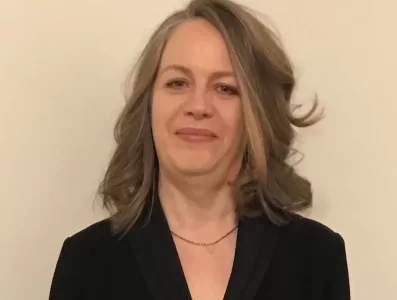 Ellen Alcorn, Assistant Director of Community-Engaged Learning and Director of Bonner Leader Program
Meet Ellen
ealcorn@bates.edu
207-786-8235
Ellen Alcorn manages Bates' relationships with local K-12 partners, creating opportunities for Bates students to serve as mentors and tutors in classrooms and after-school settings as well as organizing fieldwork experiences for 130-150 education students each semester. Ellen also oversees the Harward Center's student civic leadership programs, including the Bonner Leader Program, Community Outreach Fellows, the Bates Civic Action Team (BCAT), and the International Student Experiential Learning Fellowship.
Ellen received her B.A. from Bard College and her M.S.Ed from the University of Southern Maine. Prior to coming to Bates, she taught high school English and adult education, and worked as a professional magazine writer. In her spare time, Ellen enjoys spending time with family and friends, writing, knitting, sewing, and hiking with her dog.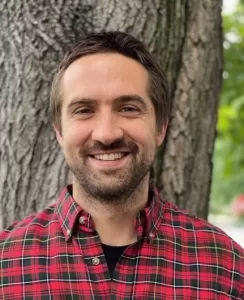 Sam Boss, Assistant Director of Community-Engaged Learning and Research
Meet Sam
aboss@bates.edu
207-786-8319
Sam Boss is the Assistant Director of Community-Engaged Learning and Research at the Harward Center. He grew up in rural, central Maine, and currently lives in Auburn with his spouse Katie and two children, Clara and Elliot. Before coming to Bates, Sam completed a PhD in History at Brown University.
He enjoys teaching a First-Year Seminar at Bates that examines contemporary issues such as immigration, poverty, housing, and environmental justice by exploring Lewiston and its fascinating past. He is active with several local boards, committees, and non-profit organizations, including the Auburn Conservation Commission, the Stanton Bird Club, Maine Community Integration, Valo, and the Maine Humanities Council Veterans' Book group.
His favorite hobbies are gardening, fishing, and baking/cooking, and he goes to Range Pond State Park in Poland with his family every chance he gets.
---
Community Volunteerism and Student Leadership Development Program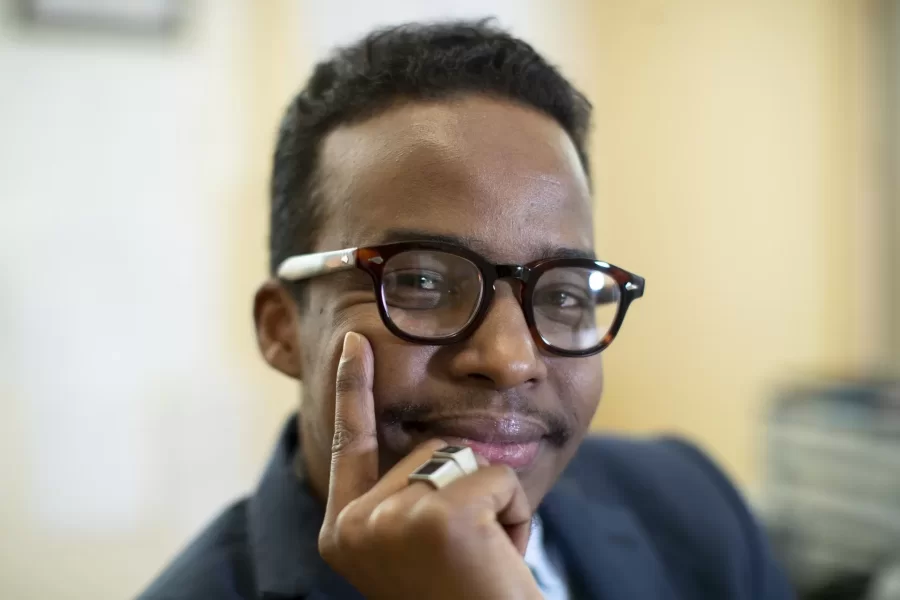 Hamza Abdi, Assistant Director of Volunteer Programs & Community Partnerships
habdi@bates.edu
207-786-6229
Meet Hamza
Hamza Abdi serves as the Assistant Director for Volunteer Programs and Community Partnerships. In this role he is responsible for coordinating volunteer programs, overseeing the work-study program, assisting with student leadership programs, and strengthening community partnerships. Prior to joining the Harward Center, he worked as an Academic Administrative Assistant with the language departments and programs at Bates.
Hamza spent most of his life in Djibouti, his native country where he worked with USAID 'United States Agency for International Development'. He also lived in France for his graduate school and traveled to many countries in Europe and Asia. Hamza has his Master's Degree in Languages, Literature and Civilizations and is currently working toward his MBA. He speaks 4 languages and he enjoys playing soccer and spending time with his family and friends.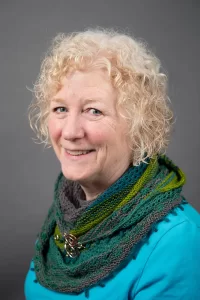 Marty Deschaines, Assistant Director of Community Volunteerism & Student Leadership Development
mdeschai@bates.edu
207-786-8273
Meet Marty
Marty Deschaines is the Assistant Director for Community Volunteerism and Student Leadership Development at the Harward Center. She grew up in Schenectady, New York, graduated from Bates, and has lived in the Lewiston-Auburn area since that time.
She enjoys helping students connect with the many wonderful opportunities our community non-profits offer—ways to address pressing community issues while engaging with a wide range of people. Marty helps to maintain information on volunteer opportunities, facilitates the community work-study program, and assists with Harward Center student leadership programs. Marty serves on the board of Tree Street Youth.
In her down time, she loves to read, work on puzzles, knit, and hang out with family and friends.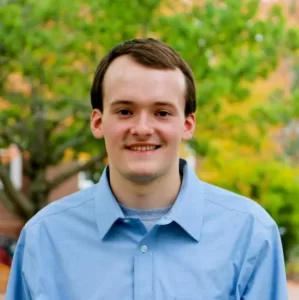 Austin Dumont, AmeriCorps VISTA/Civic Leadership Fellow
Meet Austin
adumont2@bates.edu
207-786-8266
Austin Dumont serves as the AmeriCorps VISTA/Civic Leadership Fellow at Bates College in Lewiston, Maine. He is responsible for organizing and promoting community-engagement opportunities to Bates students — helping to connect them to college aspirations programming in the Lewiston/Auburn community. Austin is a native Mainer, having grown up in Auburn, and he is a 2021 Bates graduate, where he majored in Politics and minored in Education.
Austin is passionate about creating mutually beneficial partnerships between Bates and Lewiston/Auburn. He is also passionate about helping others to feel connected to the communities in which they live and work. In his free time, Austin enjoys reading non-fiction, following political developments in Maine and nationally, studying history, going for long walks, and researching his family's genealogy. He also enjoys spending time with his family, especially his niece and nephew, and friends.
---
Community Outreach Fellows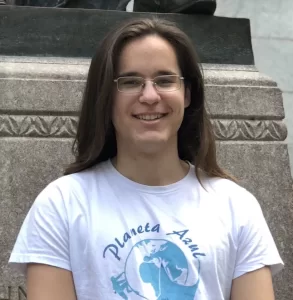 Gabriel Alvarez '23
Meet Gabriel
Hometown: Brookline, Massachusetts
Major: Biology, with an Education minor
Gabe enjoys gardening on campus, and he is passionate about environmental causes, prison reentry and injustice, and education inequality.
Gabe is coordinating programming for elderly and younger disabled residents at Blake Street Towers and Meadowview.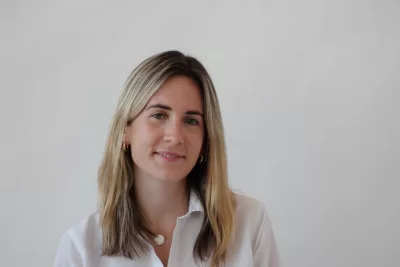 Reilly Dwight '22
Meet Reilly
Hometown: Sebastopol, California
Major: Politics, with a minor in Spanish
Reilly has worked collaboratively with students at Lewiston High School for the past couple of years to bring more restorative practices into the school. Last year she was a part of the Bates Civic Action Team and worked as a tutor with America Reads/America Counts in Lewiston elementary schools. In her free time she captains Cold Front, Bates' women's, non binary, and gender non-conforming ultimate frisbee team.
Reilly coordinates placements for America Reads/America Counts tutors and Bates Civic Action Team (BCAT).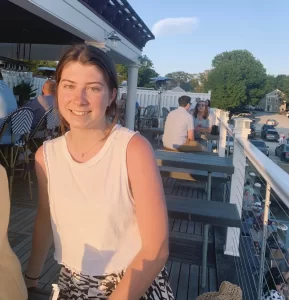 Katherine Faulkner '22
Meet Katherine
Hometown: Barrington, Rhode Island
Major: Biochemistry
Katherine enjoys spending as much time as she can outdoors with friends and family. While she is generally interested in medicine and public health, she is particularly interested in working with underserved communities. To her, that means she wants to help provide access to healthcare, education, and activities to communities.
Katherine coordinates all placements for Art Programming, including opportunities with ArtVan and L/A Arts.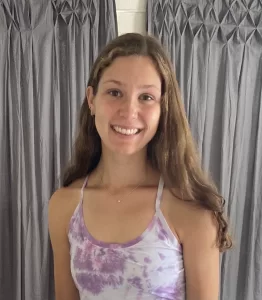 Maddie Feldmeier '22
Meet Maddie
Hometown: Palo Alto, California
Major: Biochemistry
Maddie enjoys running, spending quality time with friends, and baking. She has worked with various local organizations over the years but has really enjoyed her time with the Lewiston Public Schools. She is excited to expand her work this year as a COF!
Maddie coordinates Bates tutoring at Lewiston High School.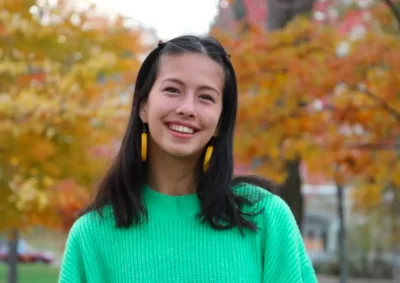 Maddie Lee '24
Hometown: Providence, Rhode Island
Major: Environmental Studies, with a minor in French
Maddie enjoys cooking vegan food, reading, any kind of craft project, and gardening. At Bates, she is part of the Track and Field team, works at the student-run café Le Ronj, and is part of the Environmental Coalition. Maddie is passionate about food and land justice, community gardens, and storytelling as a form of activism.
Maddie coordinates Food and Nutrition Programming, which includes regular opportunities to volunteer with the St. Mary's Nutrition Center.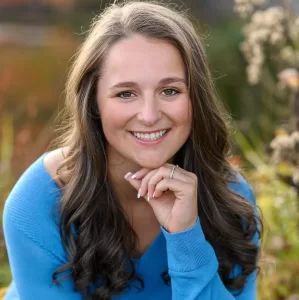 Rachel Liazos '24
Hometown: Westborough, Massachusetts
Major: Politics, with a minor in Education
Rachel is a Sophomore at Bates College with a passion for Politics and Education. After graduating, she hopes to work in education or criminal justice reform. At Bates, Rachel enjoys spending time with friends on the quad, exploring Maine on the weekends, and meeting new students and professors. As a member of the Bates Women's Softball Team, Rachel is passionate about the positive impact of athletics. She is very excited to start working with athletes in the Lewiston-Auburn area this year!
Rachel is coordinating and supporting mentoring programs.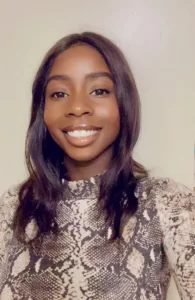 Aaliyah Moore '24
Hometown: Phoenix, Arizona
Major: Politics, English, and Africana
Community engagement is a strong passion ofAaliyah's so every given opportunity she submerges herself in community driven work. She also works in the Communications Office at Bates as the Student Liaison where she attempts to bridge the gap between the Communications Office and students and ensure equity and inclusion. Her motto is "Success isn't just what you accomplish in your life, it's about what you inspire others to do."
Aaliyah coordinates volunteer opportunities for legal reform.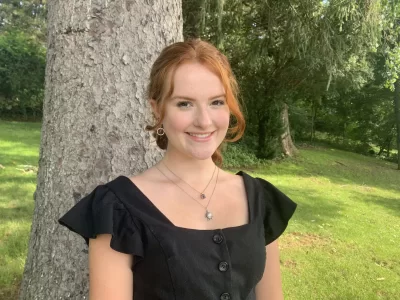 Anna Sarrazin '22
Hometown: Berlin, Connecticut
Major: Earth and Climate Science
Along with her work at the Harward Center, Anna is a member of Bates's garden club and the a cappella group TakeNote. Anna loves gardening, camping, hiking, and spending time with her dog, Barley.
Anna coordinates the Book Buddies Program, which seeks to foster an appreciation of reading in local elementary school students.
________________________________________________________________________________________
We're Social!
Like us on Facebook: www.facebook.com/HarwardCenter
Connect with us on Twitter: @BatesHarward