Staff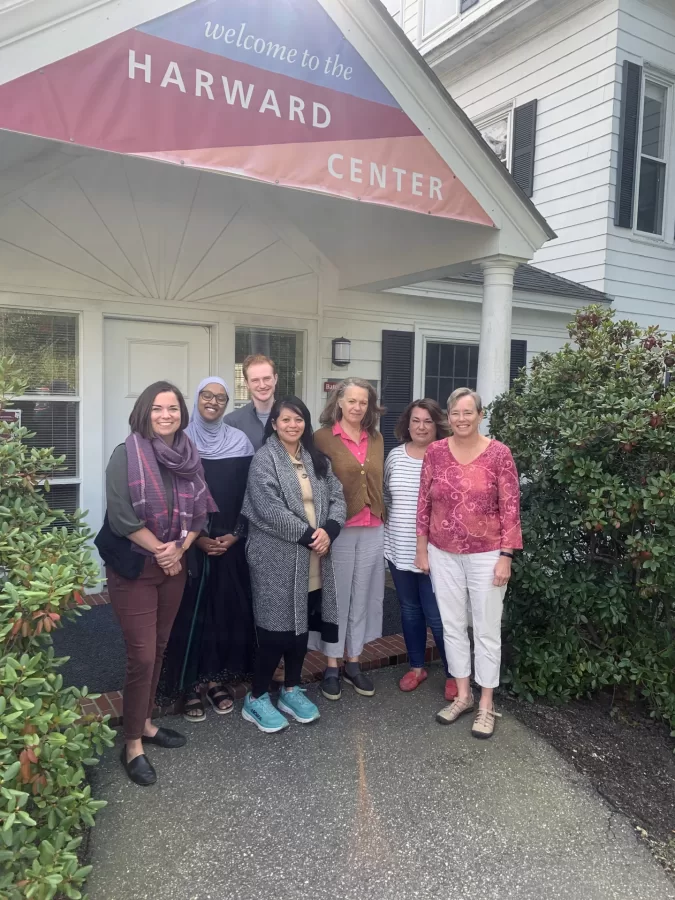 Mailing Address:
Harward Center for Community Partnerships
Bates College
161 Wood Street
Lewiston, ME 04240
---
Center Leadership and Operations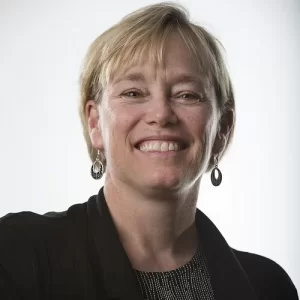 Darby Ray, Director of the Harward Center, Donald W. and Ann M. Harward Professor of Civic Engagement
Meet Darby
dray3@bates.edu
207-786-8241
Darby spent the first half of her career as a professor of religious studies, teaching and writing in the areas of feminist and liberationist Christian thought and the meaning of work. As an early adopter of what was then called "service learning," Darby began building her own capacity and the capacity of her faculty colleagues for pedagogy that centers collaborations with off-campus partners in the pursuit of social justice, community well-being, and student learning.
Darby arrived at Bates in 2012 to direct the Harward Center for Community Partnerships and has been happily working with her wonderful Harward Center colleagues and a range of Bates students, faculty, and staff to champion and deepen the College's civic mission through collaborations with a range of local and statewide community partners.
In her more-than-Bates life, Darby enjoys hiking, snowshoeing, playing games with friends, singing, dancing, and curling up in front of a fire with a good book and a glass of wine.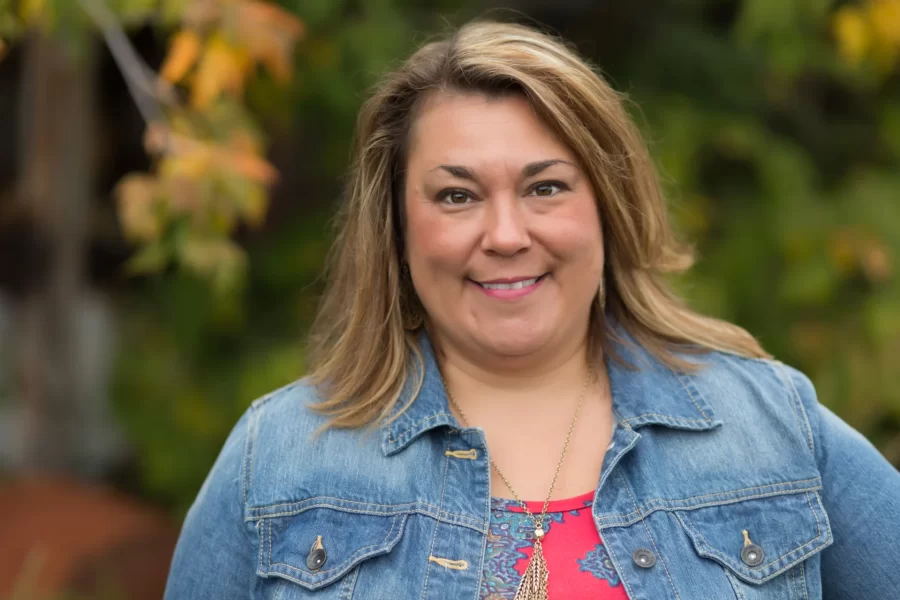 Kristen Cloutier, Associate Director for Center Operations and Program Coordinator for Project Pericles
Meet Kristen
kcloutie@bates.edu
207-786-6202
Kristen Cloutier serves as the Associate Director for Center Operations and the Program Coordinator for Project Pericles, a consortium of colleges and universities that promotes civic engagement through public policy. She also manages the Davis Projects for Peace program, which offers Bates students the opportunity to design a grassroots project, anywhere in the world, that promotes peace and addresses the root causes of conflict among parties.
Kristen received her Bachelor's degree in Journalism from Northeastern University and her Master's degree in Leadership Studies from the University of Southern Maine. She is a resident of Lewiston (her hometown) and has served on the City Council, the School Committee, and for a brief 10 months as Mayor. She is currently the Assistant Majority Leader representing District 94 in the Maine House of Representatives.
Kristen enjoys travel, dogs, and collaboration.
---
---
Community-Engaged Learning and Research Program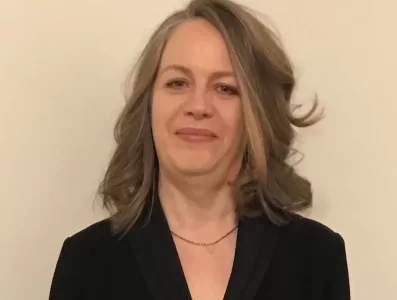 Ellen Alcorn, Associate Director of Community-Engaged Learning and Director of Student Leadership Programs
Meet Ellen
ealcorn@bates.edu
207-786-8235
Ellen Alcorn manages Bates' relationships with local K-12 partners, creating opportunities for Bates students to serve as mentors and tutors in classrooms and after-school settings as well as organizing fieldwork experiences for 130-150 education students each semester. Ellen also oversees the Harward Center's student civic leadership programs, including the Bonner Leader Program, Community Outreach Fellows, the Bates Civic Action Team (BCAT), and the International Student Experiential Learning Fellowship.
Ellen received her B.A. from Bard College and her M.S.Ed from the University of Southern Maine. Prior to coming to Bates, she taught high school English and adult education, and worked as a professional magazine writer. In her spare time, Ellen enjoys spending time with family and friends, writing, knitting, sewing, and hiking with her dog.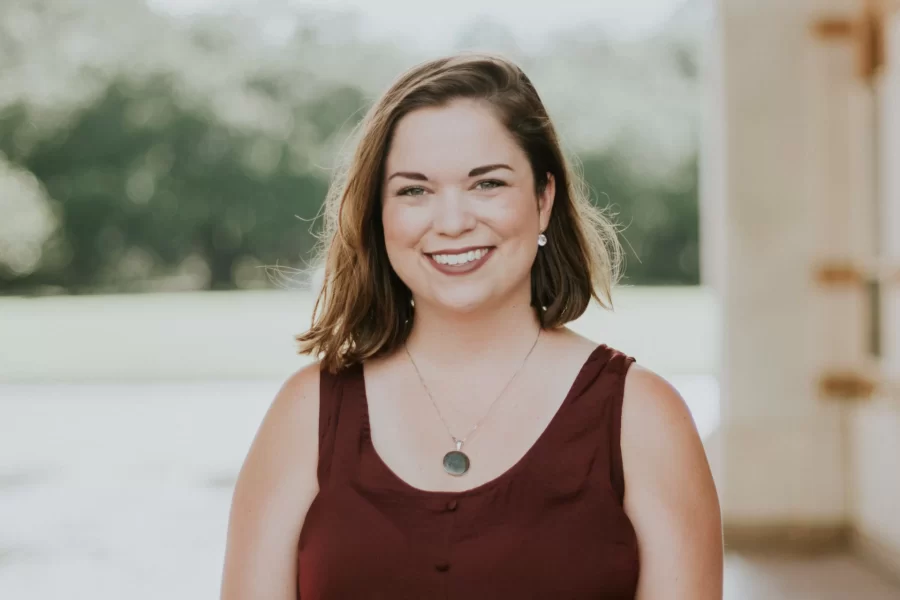 Morgan Kinney, Associate Director of Community-Engaged Research and Learning
Meet Morgan
mkinney2@bates.edu
207-786-8312
Morgan Kinney is Associate Director of Community-Engaged Research and Learning at the Harward Center. In this role she supports community-engaged learning courses, students completing community-engaged research projects, and the fostering of community partner relationships. Morgan grew up down the road from Lewiston in the small town of Bowdoin, Maine and went to the University of Maine to earn her B.A. in Psychology and M.Ed. in Student Development in Higher Education.
Her introduction to community engagement at UMaine led her to her second home of Houston, Texas where she worked for seven years in the Center for Civic Leadership at Rice University. There she developed, revised, and implemented curriculum and structures for a range of civic programming from pre-orientation local immersion weeks to year-long community-engaged Capstone projects.
Outside of her work, Morgan most enjoys time spent cross-country skiing, camping, reading, being with family and friends, and any activity her dog can join in on.
---
Community Volunteerism, Student Leadership Development Program, and Democratic Engagement & Student Activism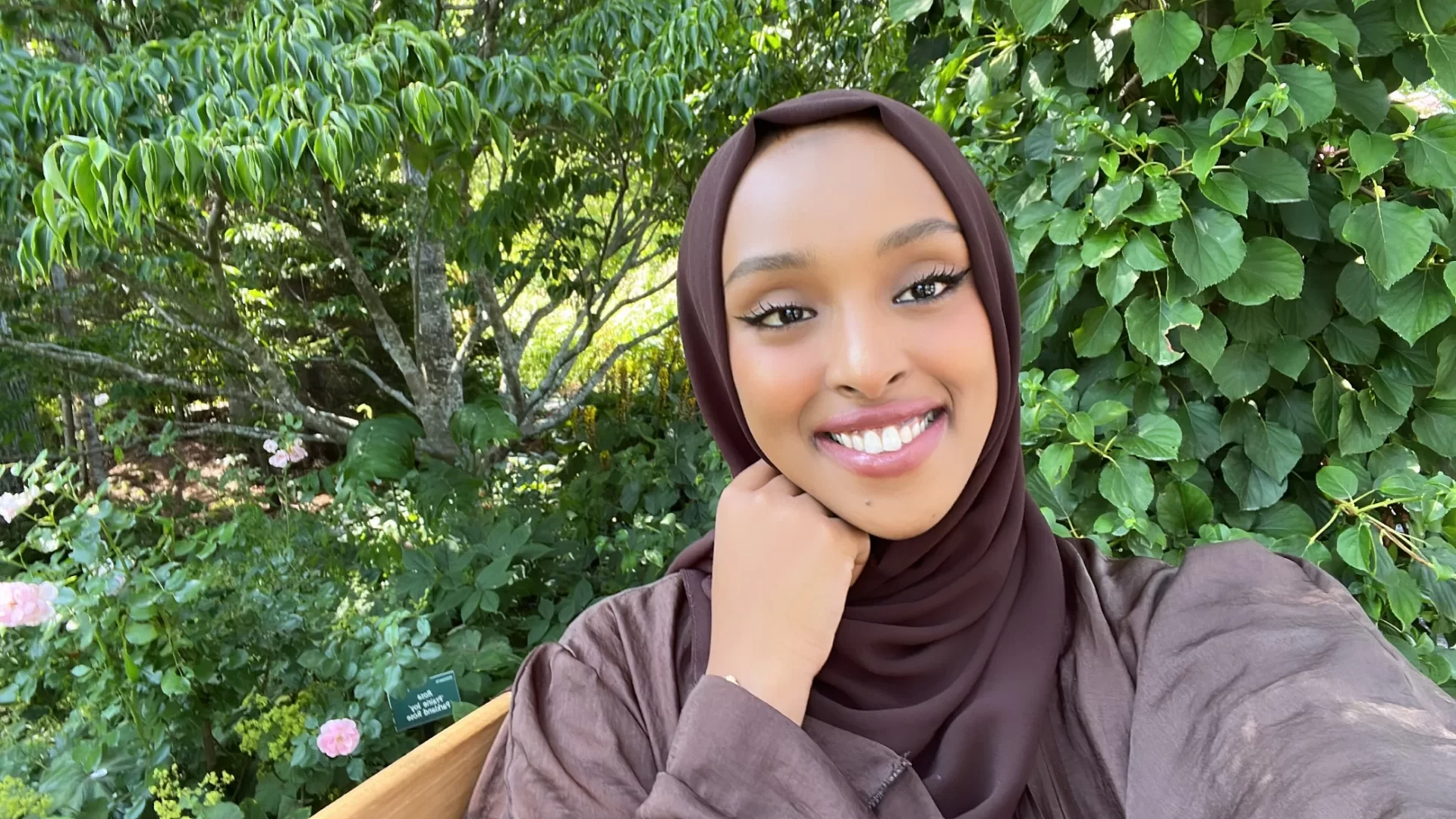 Fatuma A. Haji, Assistant Director of Volunteer Programs & Community Partnerships
fhaji2@bates.edu
207-786-8273
Meet Fatuma
Fatuma Haji serves as the Assistant Director of Volunteer Programs & Community Partnerships. In this role she is responsible for coordinating volunteer programs, overseeing the work-study program, assisting with student leadership programs, and strengthening community partnerships. Prior to joining the Harward Center, she worked as a CPS Investigator at the Department of Health and Human Services in Lewiston, Maine.
Fatuma has also worked as a case manager at Providence Regional Medical Center in Everett, Washington. She holds a bachelor's degree in Psychology. During her free time she likes to spend time with her family and cats. She speaks Swahili and understands Somali.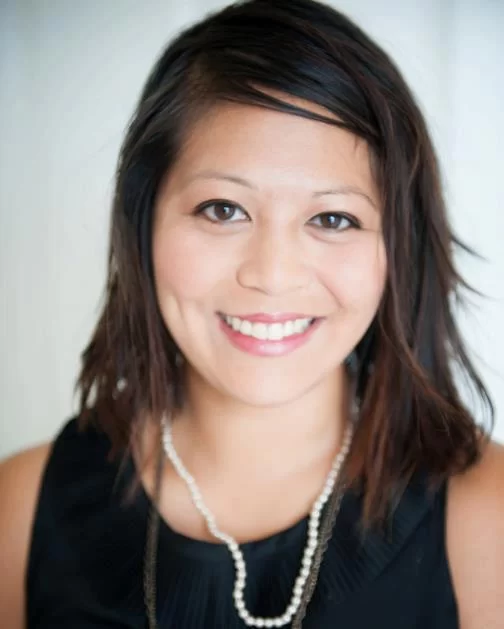 Jenna Dela Cruz Vendil, Associate Director of Democratic Engagement and Student Activism
Meet Jenna
Jenna Dela Cruz Vendil is an award-winning organizer, activist, and engagement strategist whose passion is to build inclusive systems through social action, public policy, and electoral participation. As the Associate Director of Democratic Engagement and Student Activism, Jenna leads the college's democratic engagement initiatives and will launch a new program to support emerging student activists on their journey for social change.
For nearly 15 years, Jenna supported youth and student engagement within political and social movements in Maine. As Field Director of the League of Young Voters, Jenna built coalitions with student groups to move issues on voting rights, tax fairness, marriage equality, and student loan forgiveness. As the statewide organizer for Planned Parenthood, Jenna increased digital engagement and coordinated high-visibility actions to halt Federal and State efforts to defund reproductive health programs. In 2009, Jenna became the first Asian American woman elected in Portland, serving on the School Board for nearly a decade to advance educational equity, strengthen student voice, and increase community engagement.
As a first-generation college graduate, Jenna's activist journey was fostered at Bates by fellow students, faculty, staff, and an incredible alumni network. Jenna is thrilled to be back at her alma mater to continue the work she fell in love with as a student, and shaping the journey for future Bates activists and voters.
Outside of community building, Jenna finds joy in taking care of her succulent babies and designing the next family adventure with her partner Marc and her real baby, Mateo Cruz.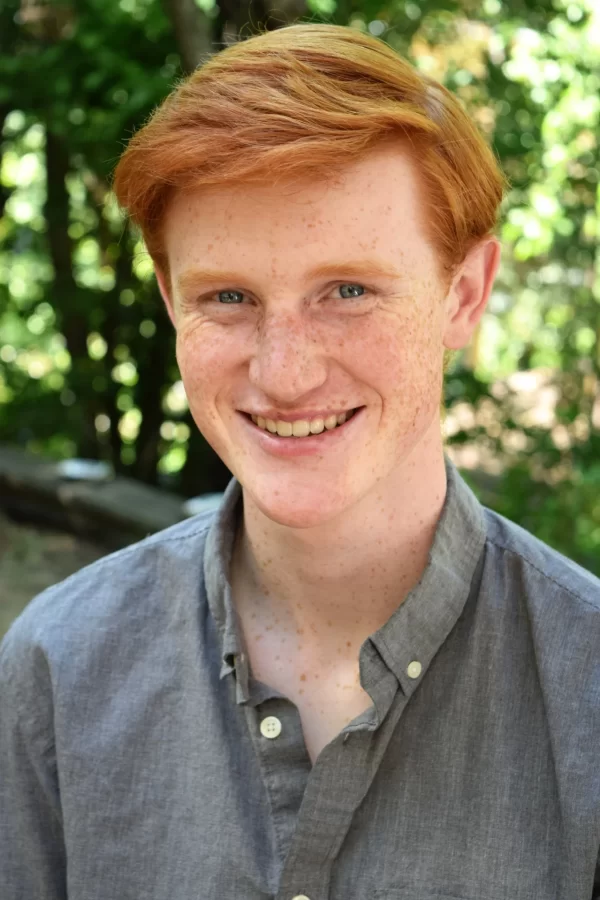 Ronan Goulden, AmeriCorps VISTA Civic Leadership Fellow
Meet Ronan
rgoulden@bates.edu
207-786-8266
Ronan Goulden serves as the AmeriCorps VISTA Civic Leadership Fellow at Bates College in Lewiston, Maine. He is responsible for organizing and promoting community-engagement opportunities to Bates students — helping to connect them to college aspirations programming in the Lewiston/Auburn community. Hailing from Lagunitas, California, Ronan has come to call the Lewiston-Auburn Area his home, graduating from Bates College as a double major in Environmental Studies and Sociology.
As a student, Ronan worked with numerous community partners through the Bonner Leadership Program. This engagement culminated in the completion of a Sociology Honors Thesis on the experience of language and accent-based workplace discrimination against BIPOC members of the L/A workforce. Opportunities like these allowed Ronan to enact his passion for creating meaningful partnerships with members and organizations of communities, something he is excited to continue as a VISTA. Outside of community engagement, Ronan loves to bike, explore the public art and culinary experiences of L/A, and spend time in the beautiful landscapes of Maine.
---
Faculty Fellows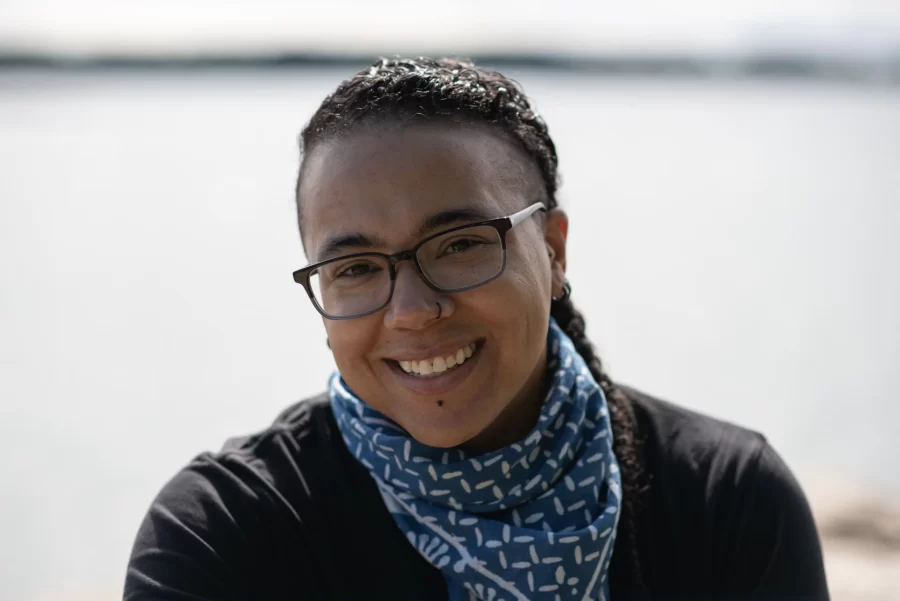 Professor Ian-Khara Ellasante, Harward Center Faculty Fellow, Assistant Professor of Gender and Sexuality Studies
Meet Professor Ellasante
COMING SOON!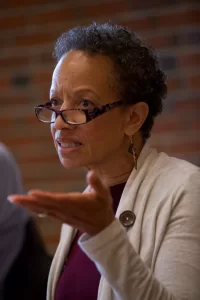 Professor Leslie Hill, Harward Center Faculty Fellow, Professor Emeritus of Politics
Meet Professor Hill
After retiring from the Bates College faculty – where Leslie taught courses examining gender politics, African politics, as well as the politics of race in U.S. law and policy – she is the Harward Center's Faculty Fellow for 2020-21 and 2021-22. Aiming to enrich Bates instructors' knowledge of racial inequities and social justice advocacy in Maine, she organizes opportunities for faculty to discuss and design learning projects that prepare students to think critically with, learn from, and work collaboratively with community partners to address white supremacy and advance racial justice.
Her own community engagement has included helping to design Maine Initiatives' racial justice community grantmaking program, "Grants for Change", and joining Maine Women's Fund grantmaking committees to invest in projects that transform the lives of women and girls. In the Bates community, Leslie has collaborated to design a platform for connection and collaboration among retired Bates faculty; participated in development of a mentoring program for current faculty; and, worked with staff, students, and faculty to recommend curricular changes to foster student capacity to critically discern, examine, and discuss difference, power, and equity as an essential part of a Bates education.
Leslie's relaxation and pleasure come from nurturing her collection of indoor plants and in her quest to sample treats from every shop listed on the "Ice Cream Map of Maine".
Community Outreach Fellows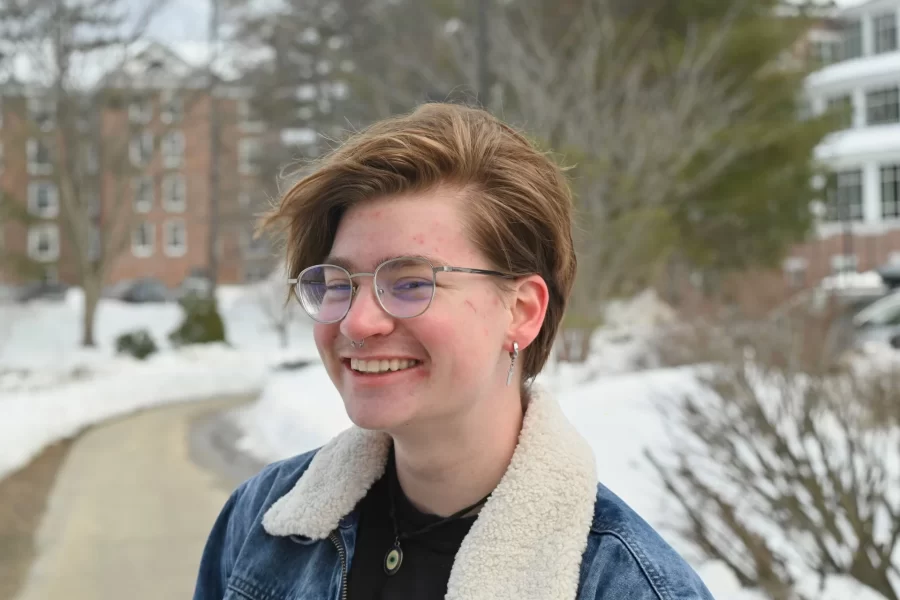 Kai Harris '26
Meet Kai
Hometown: Ridgefield, Connecticut
Major: Environmental Studies
Kai enjoys photography, nature, tennis, snowboarding, art, and fighting for environmental/social justice. He hopes to use his privilege of working in the art position to connect Bates and the local community together to spark passion and excitement for the arts, along with creating meaningful connections between students and local residents.
Kai coordinates arts programming.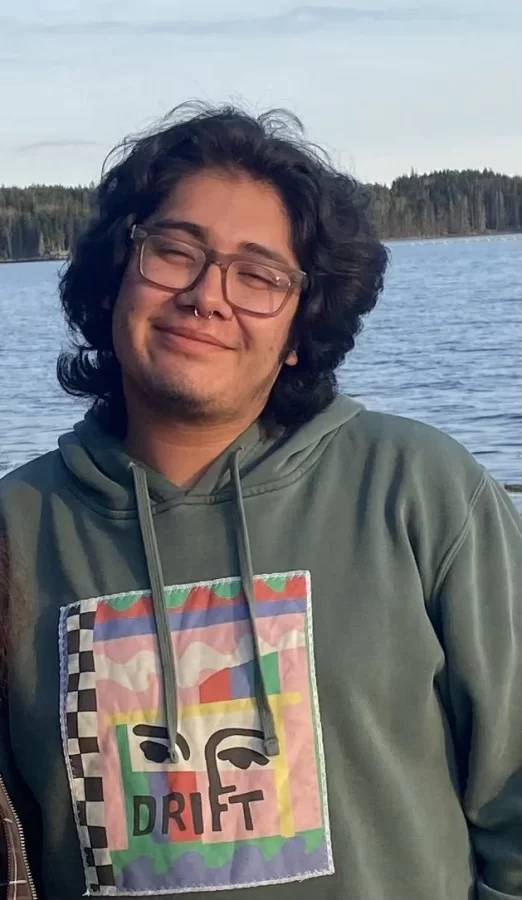 Ulyses Hernandez Felipe '24
Meet Ulyses
Hometown: Portland, Oregon
Major:
Ulyses coordinates programming with ethnic community-based organizations (ECBOs).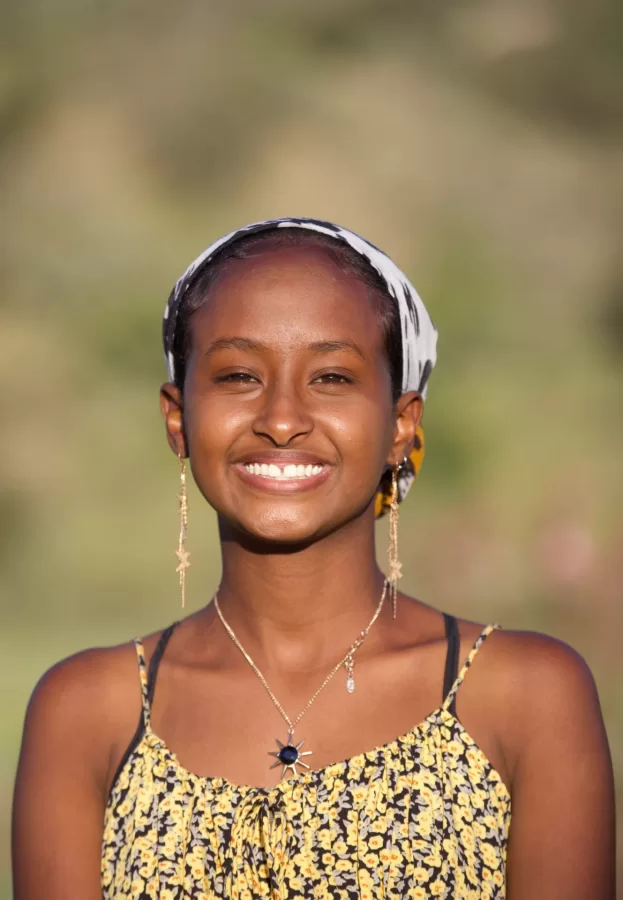 Nimco Jama '25
Meet Nimco
Hometown: Hargeisa, Somalia
Major: Biochemistry
Nimco was born and raised in Hargeisa, Somaliland. She went to Midland high school in Los Olivos, California. She is currently a Junior at Bates. She is interested in studying Biology and Spanish for now, hopefully going into public health later. She loves working with the Lewiston community in different programs. In her free time, she enjoys biking by the river, running, writing, and playing board games with friends.
Nimco coordinates the Big Brother Big Sisters of Mid Maine program.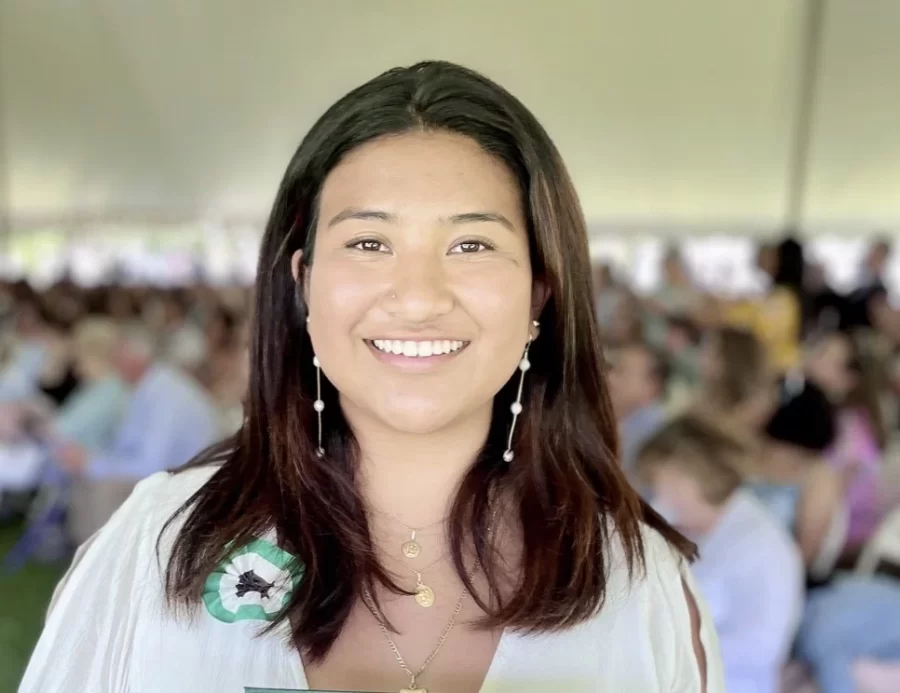 Leslie Jimenez '26
Meet Leslie
Hometown: Chicago, Illinois
Major: Politics with a minor in French
As a community-oriented person, Leslie has worked with the Harward Center since her freshman year and is a dedicated advocate for Lewiston youth. Prior to becoming a Community Outreach Fellow, she worked at Connors Elementary School as a BCAT. On campus, she is a member of Snaggletooth, Bates' student-run literary magazine (She highly encourages you to read!) and enjoys taking walks around the Lewiston area.
Leslie coordinates programming at Tree Street Youth.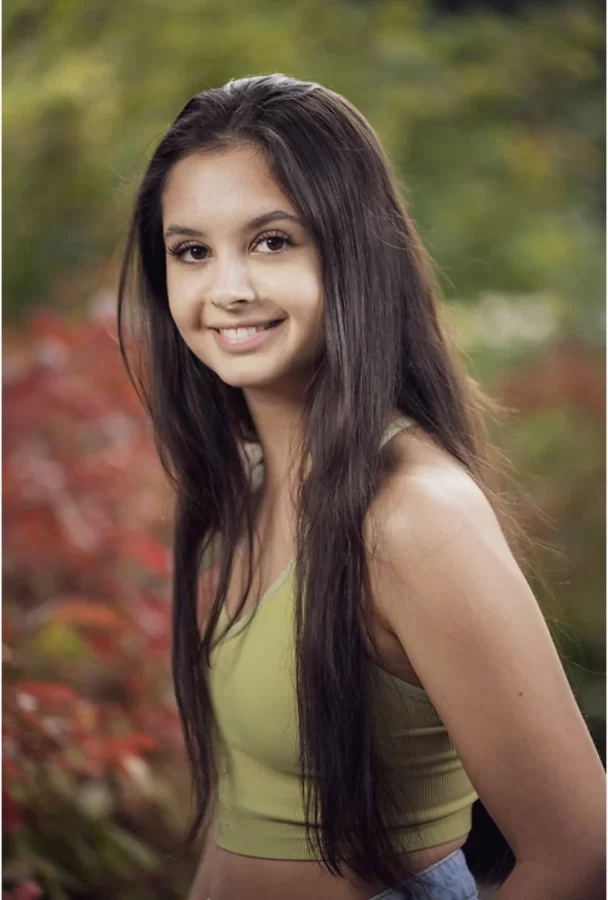 Trinity Monstwillo '26
Meet Trinity
Hometown: Corvallis, Oregon
Major: Politics with a Gender and Sexuality Studies Minor
Trinity enjoys tea, reading, and spending time with family. She is a sophomore studying institutional politics and plans to attend law school after her time here. She knew she wanted to get more involved in the Lewiston/ Auburn community after participating in the Middle School Lunch program her first year.
She values building relationships with the community and is excited for that to deepen within the coming years.
Trinity coordinates programming at Lewiston Middle School. She also coordinates volunteer opportunities related to athletics.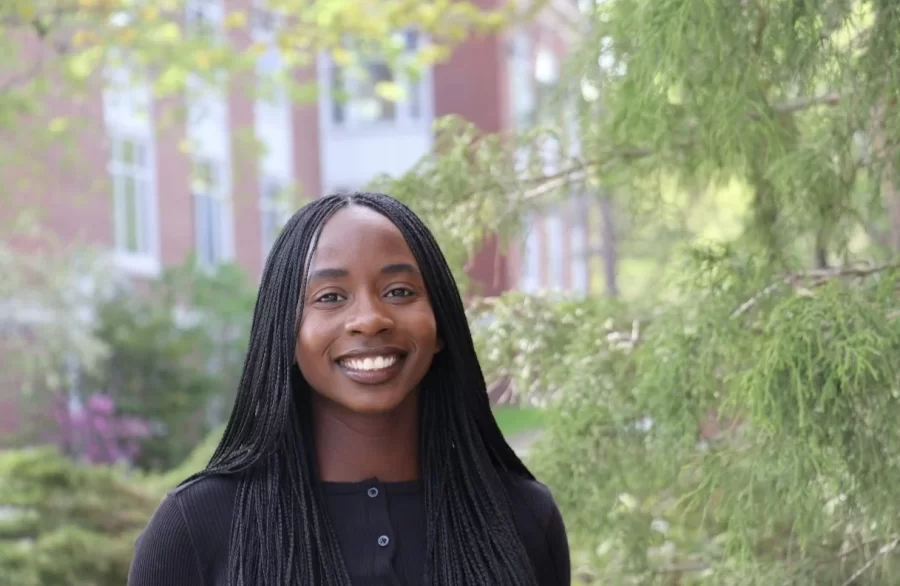 Aaliyah Moore '24
Meet Aaliyah
Hometown: Phoenix, Arizona
Major: Politics and Africana with five concentrations including English, Racisms, and Popular Culture
Community engagement is a strong passion of Aaliyah's that stems from her drive to give back, so she submerges herself in community-driven work every given opportunity. In addition to being a community Outreach Fellow, she works as a Racial Bonner Justice Fellow Developing community engagement relationships and opportunities that center the vision and leadership of BIPOC students and strengthen connections between the College and community organizations that prioritize racial equity, justice, and healing. She also works in the Communications Office at Bates as the Student Liaison, where she attempts to bridge the gap between the Communications Office and students and ensure equity and inclusion. Her motto is "Success isn't just what you accomplish in your life; it's about what you inspire others to do."
Aaliyah coordinates volunteer opportunities for legal reform and social justice.
Ava Petrin '24
Meet Ava
Hometown: Leeds, Maine
Major:
Ava coordinates mentoring programming.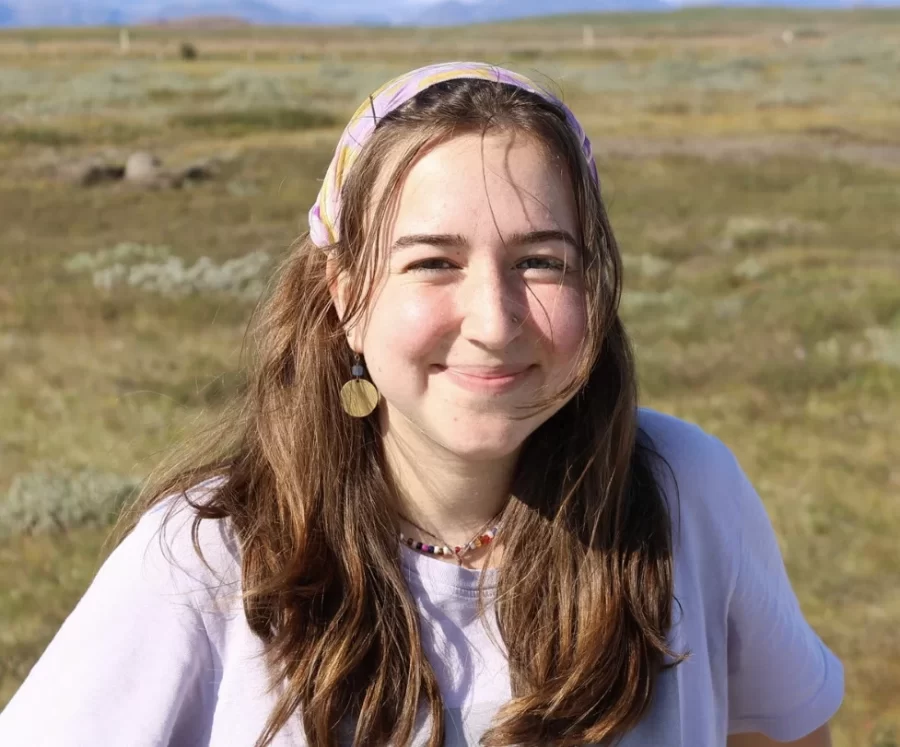 Annie Robinson '26
Meet Annie
Hometown: Atlanta, Georgia
Major: Undeclared
Annie loves hiking, baking, going on picnics, and especially meeting all the dogs on campus. Freshman year, she joined the frisbee team and fell in love with the Book Buddies program at Connors Elementary School.
Annie is excited to be more of a part of the Lewiston-Auburn community this year by coordinating the Playground Pals program.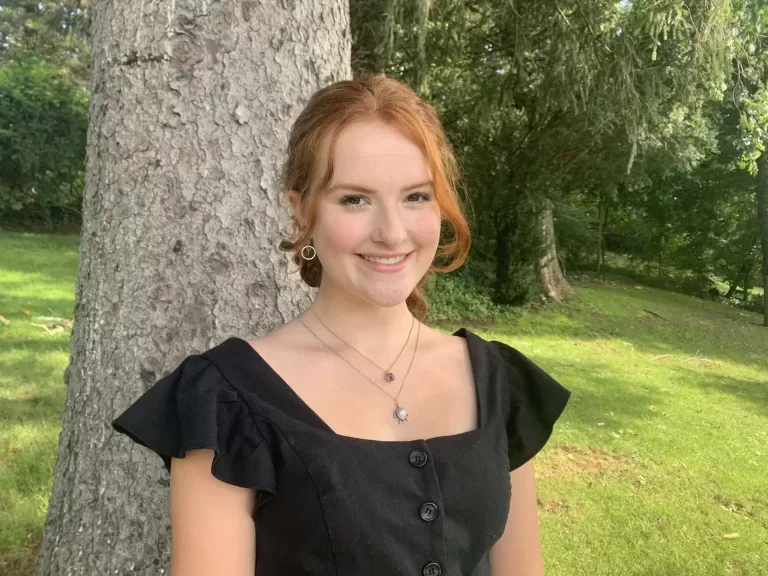 Anna Sarrazin '24
Meet Anna
Hometown: Berlin, Connecticut
Major: Earth and Climate Science
Along with her work at the Harward Center, Anna is a member of Bates's garden club and the a cappella group TakeNote. Anna loves gardening, camping, hiking, and spending time with her dog, Barley.
Anna coordinates the Book Buddies Program, which seeks to foster an appreciation of reading in local elementary school students.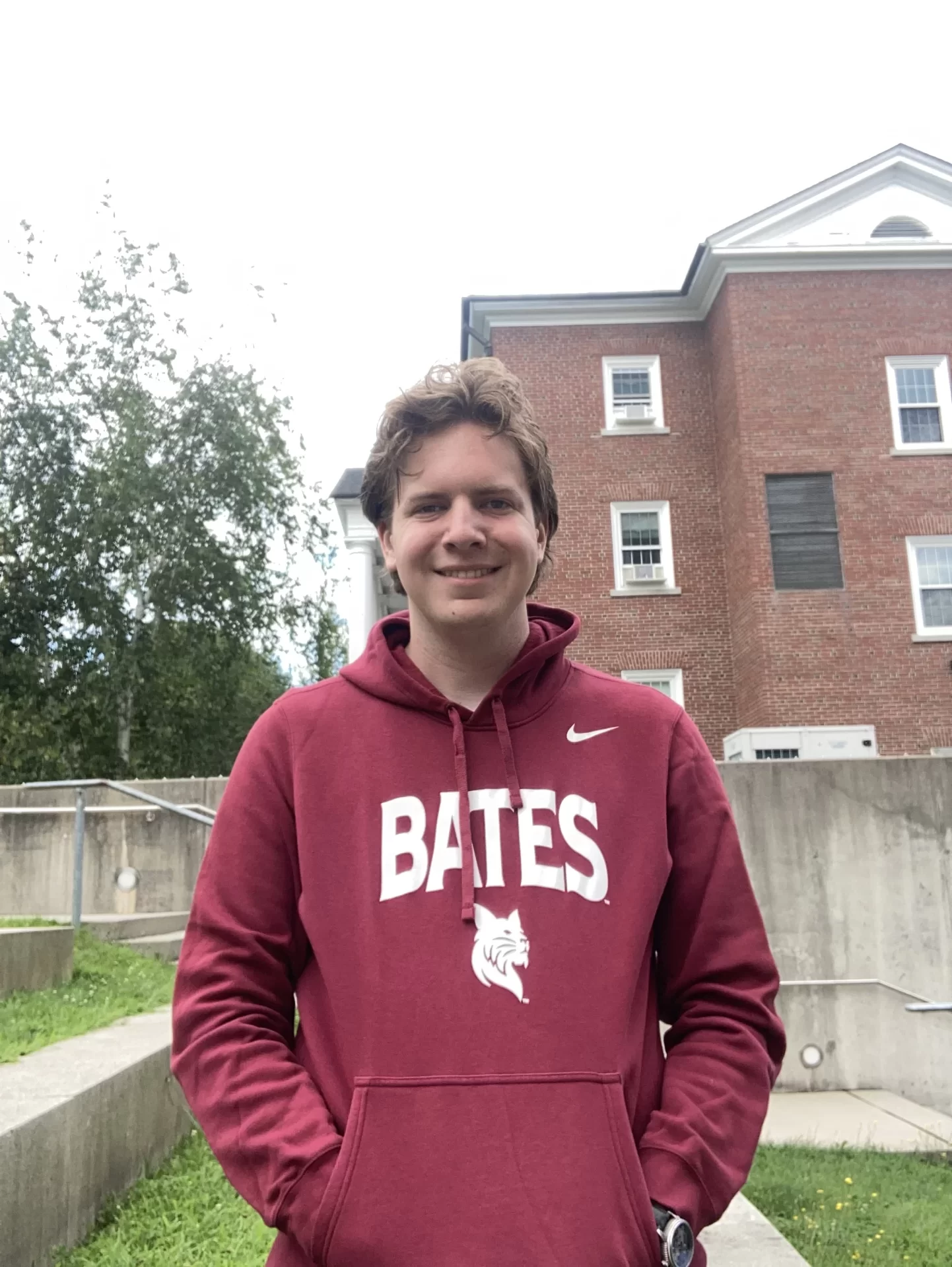 Samuel Skinner '26
Meet Samuel
Hometown: Saint Paul, Minnesota
Major: Undeclared
A former BCAT himself, Samuel has worked in education both in Lewiston/Auburn and in his hometown of Saint Paul. His goal is to eliminate barriers between Bates and the community it inhabits through community-engaged work. When he's not involved with the Harward Center, he's usually cooking up a storm or hiking with the Bates Outing Club.
Samuel coordinates placements for America Reads/America Counts tutors and Bates Civic Action Team (BCAT) members.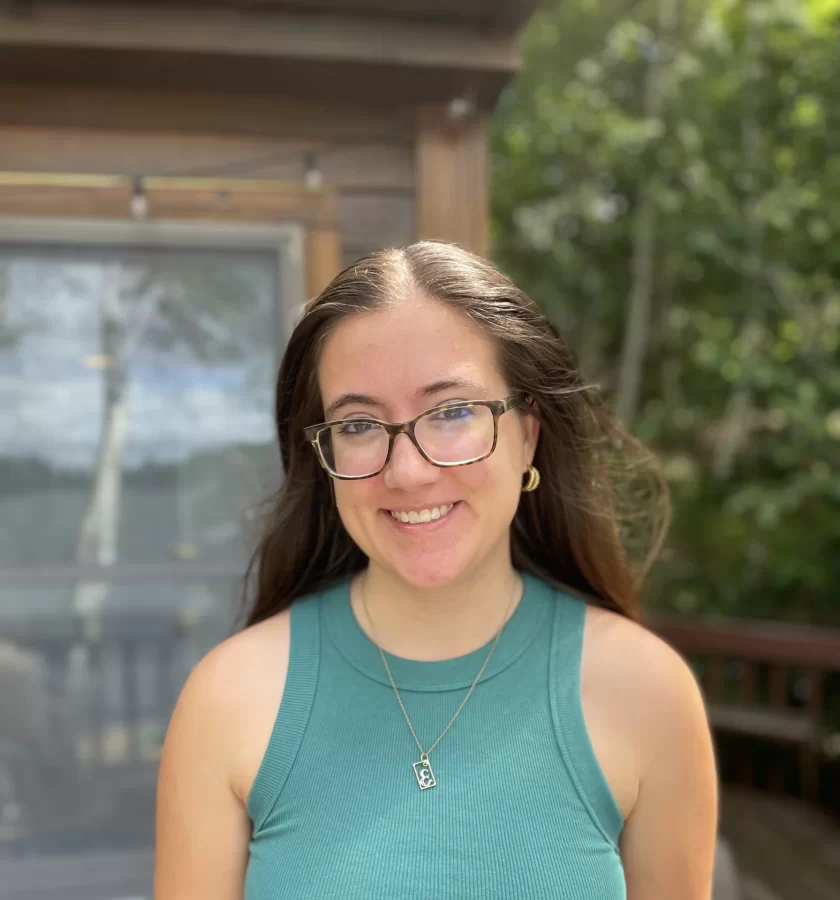 Emily Walsh '24
Meet Emily
Hometown: Cambridge, Massachusetts
Major: Neuroscience with a Public Health concentration
Emily has been engaging with the Lewiston/Auburn community since her first year at Bates as a mentor for Big Brothers/Big Sisters and a volunteer at Clover Nursing Home, which have been some of her favorite parts of her Bates experience! She also works as a rehab technician at a local brain injury clinic and a research assistant for a developmental cognitive neuroscience lab. When not doing these things, she loves hammocking with friends, spending lots of time in Commons, and exploring all around Maine.
She is very excited to be coordinating programming for aging populations this year, with a focus on brunches at Blake Street Towers, and hopes that many of you will get involved!
________________________________________________________________________________________
We're Social!
Like us on Facebook: www.facebook.com/HarwardCenter
Connect with us on Twitter: @BatesHarward