Community Volunteer Opportunities
One-Time or Occasional Volunteer Opportunities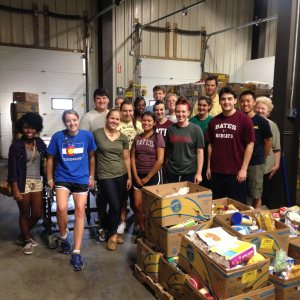 Aspirations programming—on-campus aspirations events for local children and youth. Contact Austin Dumont (adumont2@bates.edu).
Blake Street Towers and Meadowview (Lewiston Housing Authority residences for low-income elderly and younger disabled) are happy to have volunteers plan social events–meals, game nights, performances, etc.;  Contact Gabe Alvarez, (galvarez@bates.edu)
The Good Shepherd Food Bank prepares food for distribution throughout the state; c

ontact

Maddie Lee (mlee5@bates.edu)

.
Ongoing or Sustained Volunteer Opportunities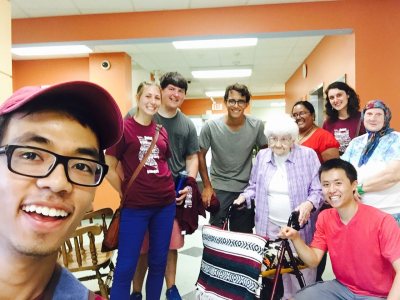 Mentoring Programs
Big Brothers Big Sisters – one-on-one weekly one-hour matches with elementary school kids at Longley Elementary School.  Contact Jennifer Cartmell (jennifer@bbbsmidmaine.org).
Lewiston Middle School lunch program – have lunch with LMS students once a week. Contact Rachel Liazos (rliazos@bates.edu).
Lewiston High School mentoring- meet regularly with a high school student. Contact Maddie Feldmeier (mfeldmei@bates.edu)
Tutoring and Enrichment Programs
Food Accessibility
Trinity Soup Kitchen – serves meals 7 days a week; contact Martha Reyes (mreyes@bates.edu).
Lots to Gardens – community gardening and cooking classes; contact Maddie Lee (mlee5@bates.edu).
Good Shepherd Food Bank – preparing food for distribution throughout the state; contact Maddie Lee (mlee5@bates.edu).
Elderly/Younger Disabled
Blake Street Towers – serve Sunday brunch to elderly and younger disabled residents; contact Gabe Alvarez, (galvarez@bates.edu)
The Arts

ArtVan – mobile arts therapy working with non-profits in Lewiston-Auburn. Contact Katherine Faulkner (kfaulkne@bates.edu).
Immigrant Integration Programming
Trinity Jubilee Center – help immigrants and refugees with employment, housing, education, and other challenges. Contact Erin Reed (trinitylewiston@gmail.com).
Other Programs (some of these require extensive training)
Don't see what you're looking for?  Contact Marty (mdeschai@bates.edu) or Hamza (habdi@bates.edu)  to talk about other options!