Community Volunteer Opportunities
One-Time or Occasional Volunteer Opportunities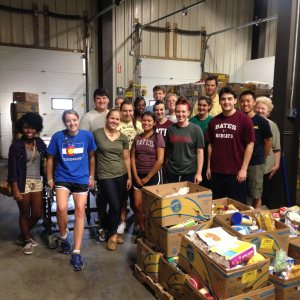 Ongoing or Sustained Volunteer Opportunities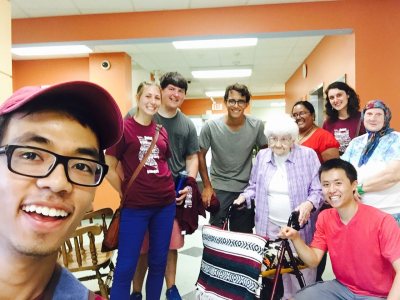 Mentoring Programs
Tutoring and Enrichment Programs
Hillview After-School—Mondays and Wednesdays, 3:15-4:45. Contact Julia Horwitz (jhorwit2@bates.edu).
Tree Street Youth—Mondays through Thursdays, 2-6; Friday 2-4; contact Abby Westberry (awestber@bates.edu).
Lewiston Public Library— Mondays through Thursdays, 3:15-5:15. Contact Ilze Smidt  (ismidt@bates.edu).
Book Buddies— reading to early-elementary-age children during the school day. Contact George Steckel (gsteckel@bates.edu).
21st Century Afterschool programming—help with afterschool programming in local elementary schools. Contact Emma Westwater (ewestwat@bates.edu).
Boys and Girls Club—after-school programming. Contact Maura Moody (mmoody@bgcmaine.org),
The Root Cellar–This is a faith-based organization that serves people in the downtown neighborhoods. Opportunities to help with adult English language classes, food pantry work, and afterschool children's programming. Contact Joel Furrow at 207-782-3659.
English Language Learners
Food Accessibility
Trinity Soup Kitchen—serves meals 7 days a week; contact Erin Reed (trinitylewiston@gmail.com). There is a particular need for help between 8:30 and 9:30 and from noon to 1.
Lots to Gardens—community gardening and cooking classes. Contact Hermione Zhou (xzhou@bates.edu).
Good Shepherd Food Bank—preparing food for distribution throughout the state; contact Beth Tatro, 782-3554, x1169.
Elderly/Younger Disabled
Blake Street Towers—promote social activities with elderly and younger disabled; Sunday brunch volunteers. Contact Brooke Jandreau (bjandrea@bates.edu).
Social Learning Center Friendship Program—form a one-on-one friendship with a person with a disability. Contact Maddy Shmalo (mshmalo@bates.edu).
Alzheimer's Association Legacy Scribes—help write down memories for people who are living with Alzheimer's disease and related dementias. Contact Marty Deschaines (mdeschai@bates.edu).
The Arts
ArtVan— mobile arts therapy working with non-profits in Lewiston-Auburn.  Contact Casey Kelley (ckelley2@bates.edu).
Art programming at Hillview Family Development—weekly art projects with youth aged 6-16. Contact Casey Kelley (ckelley2@bates.edu).
Hospitals
St. Mary's Regional Medical Center— contact Jenny Cowie; 207-777-8369; jcowie@stmarysmaine.com.
Central Maine Medical Center—207-795-2472.
Other Programs (some of these require extensive training)