Community Volunteer Opportunities
For those interested in volunteering in the off-campus community, our local and statewide communities offer a range of partners and projects, including one-time or short-term opportunities and ongoing or sustained opportunities. In addition to the opportunities listed below, Harward Center staff members are happy to meet with individuals and groups interested in exploring other possibilities.
One-Time or Occasional Volunteer Opportunities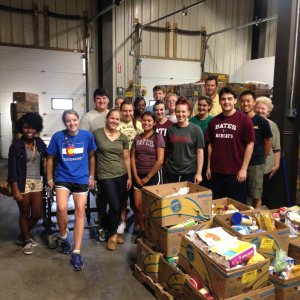 United Way Day of Caring, September 15. Volunteer to help with one of a range of community projects. For more information contact Larry Marcoux, 207-795-4000.
New Beginnings, an organization that works with homeless youth and is located only a block from campus, would love to have some Bates volunteer energy in their weekly pick-up basketball games. They play on Monday evenings from 6:30-8:30pm. If this sounds like your kind of volunteer gig, contact Sarah (sarah@newbeginmaine.org).
New Beginnings would also like to offer a yoga class but needs an enthusiastic volunteer instructor or two. For more information or to express interest, contact Marc (marc@newbeginmaine.org).
Blake Street Towers and Meadowview (Lewiston Housing Authority residences for low-income elderly and younger disabled) are happy to have volunteers plan social events–meals, game nights, performances, etc.; contact Kamilla Domjan (kdomjan@bates.edu).
The Good Shepherd Food Bank prepares food for distribution throughout the state; contact Gabby O'Leary (goleary@bates.edu)

.
Ongoing or Sustained Volunteer Opportunities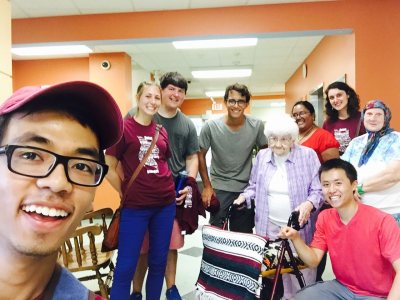 Tutoring and Enrichment Programs
English Language Learners
Food Accessibility
Elderly/Younger Disabled
The Arts
Hospitals
Other Programs (some of these require extensive training)