Community Volunteer Opportunities
One-Time or Occasional Volunteer Opportunities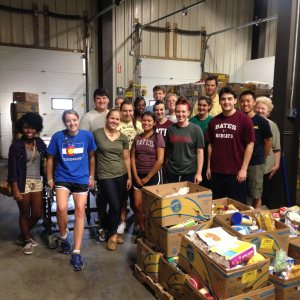 The Merrymeeting Arts Center, in Bowdoinham, is hosting an Ice and Smelt Festival on January 24th and 25th. They will be offering ice carving, frozen globe painting, smelt puppet-making, and will be producing a puppet show. They will also have an exhibit opening and a story hour. Outdoor recreation activities will be offered as weather permits. Volunteers are needed but they must have transportation as Bowdoinham is about 35 minutes from Lewiston. For more information or to sign up to volunteer, please call or text Susan Brown at 207-837-0401.
The Longley Re-entry Program (formerly The Dingley School) provides temporary placement for Lewiston Public School students in grades 6 through 12 who aren't able to be in regular classrooms. The program runs Tuesday through Friday and offers morning sessions (8:00am – 11:00am) and afternoon sessions (11:30am – 2:30pm). They work with students on emotional, behavioral and academic goals for future classroom re-entry. The Program would love to have volunteer tutors, and they are particularly looking for a math tutor in the morning session to help a couple of female students with algebra. To find out more or to volunteer, please contact Eric Tremblay at etremblay@lewistonpublicschools.org.
Spurwink is an organization that provides behavioral health and education services. They are currently seeking a volunteer for 1:1 tutoring for a first grade student with difficulty concentrating. An ideal volunteer would have a strong interest in education and/or special education. Tutoring will take place in the Lewiston Public Library or another public location with minimal distractions. If you can help, please contact Cori at coleary@spurwink.org.
Aspirations programming—on-campus aspirations events for local children and youth. Contact Ella Ross (eross2@bates.edu).
Blake Street Towers and Meadowview (Lewiston Housing Authority residences for low-income elderly and younger disabled) are happy to have volunteers plan social events–meals, game nights, performances, etc.; contact Ella Ross (eross2@bates.edu).
The Good Shepherd Food Bank prepares food for distribution throughout the state; contact Hermione Zhou (xzhou@bates.edu)

.
Ongoing or Sustained Volunteer Opportunities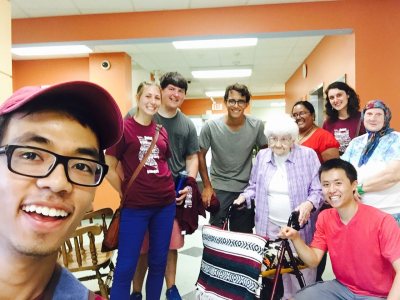 Mentoring Programs
Big Brothers Big Sisters – one-on-one weekly one-hour matches with elementary school kids at Longley Elementary School.  Contact Jennifer Cartmell (jennifer@bbbsmidmaine.org).
Lewiston Middle School lunch program – have lunch with LMS students once a week. Contact Grace Bake (gbake@bates.edu).
Montello Elementary School – one-on-one match with an elementary school student for 30 minutes a week; homework help, playing games, and being another form of student support. Contact Casey Snow (csnow@bates.edu).
Tutoring and Enrichment Programs
Food Accessibility
Trinity Soup Kitchen – serves meals 7 days a week; contact Erin Reed (trinitylewiston@gmail.com).
Lots to Gardens – community gardening and cooking classes; contact Hermione Zhou (xzhou@bates.edu).
Good Shepherd Food Bank – preparing food for distribution throughout the state; contact Beth Tatro, 207-782-3554, x1169.
Elderly/Younger Disabled
The Arts

ArtVan – mobile arts therapy working with non-profits in Lewiston-Auburn.  Contact Casey Kelley (ckelley2@bates.edu).
Art programming at Hillview Family Development – weekly art projects with youth aged 6-16. Contact Casey Kelley (ckelley2@bates.edu).
Immigrant Integration Programming
Trinity Jubilee Center – help immigrants and refugees with employment, housing, education, and other challenges. Contact Analea Angot (aangot@bates.edu).
Other Programs (some of these require extensive training)
Don't see what you're looking for?  Contact Marty (mdeschai@bates.edu) to talk about other options!