Events
2020 is the state of Maine's bicentennial. This 200th birthday is being celebrated through depictions of the people and events that shaped what the state is today. These stories and images appear all over the state, in newspapers, tv, at schools, town halls and countless other places. However, many of us have noticed that this telling of Maine's history focuses almost exclusively on White men and women. Why don't these stories reflect all the people who have contributed to Maine?
We are proud to partner with the Holocaust and Human Rights Center of Maine to bring you Vision 2020, a project to push back on this telling of Maine's history. 
We want to highlight that throughout Maine's history, Black and Brown people have been part of and contributed to every facet of life here. And more, that Black and Brown people have shaped Maine's history in important ways that deserve our attention and appreciation.
Vision 2020 is designed to celebrate the role of Black and Brown heroes in Maine. Our purpose is to produce a visual arts exhibit and educational programs for Maine students highlighting the contributions of black and brown people in Maine historically and today.
Vision 2020 started with a group of committed community members, working with the Holocaust Human Right Center of Maine. And we want people across Maine to join us in this important work.  Share with us the stories of Black and Brown people that you think are heroes of Maine over the last two hundred years to the present.  Help us make sure that the vision of Maine's history and future is 20/20!
To nominate your Black or Brown hero or to learn more, please visit: HHRCMAINE.ORG/VISION2020.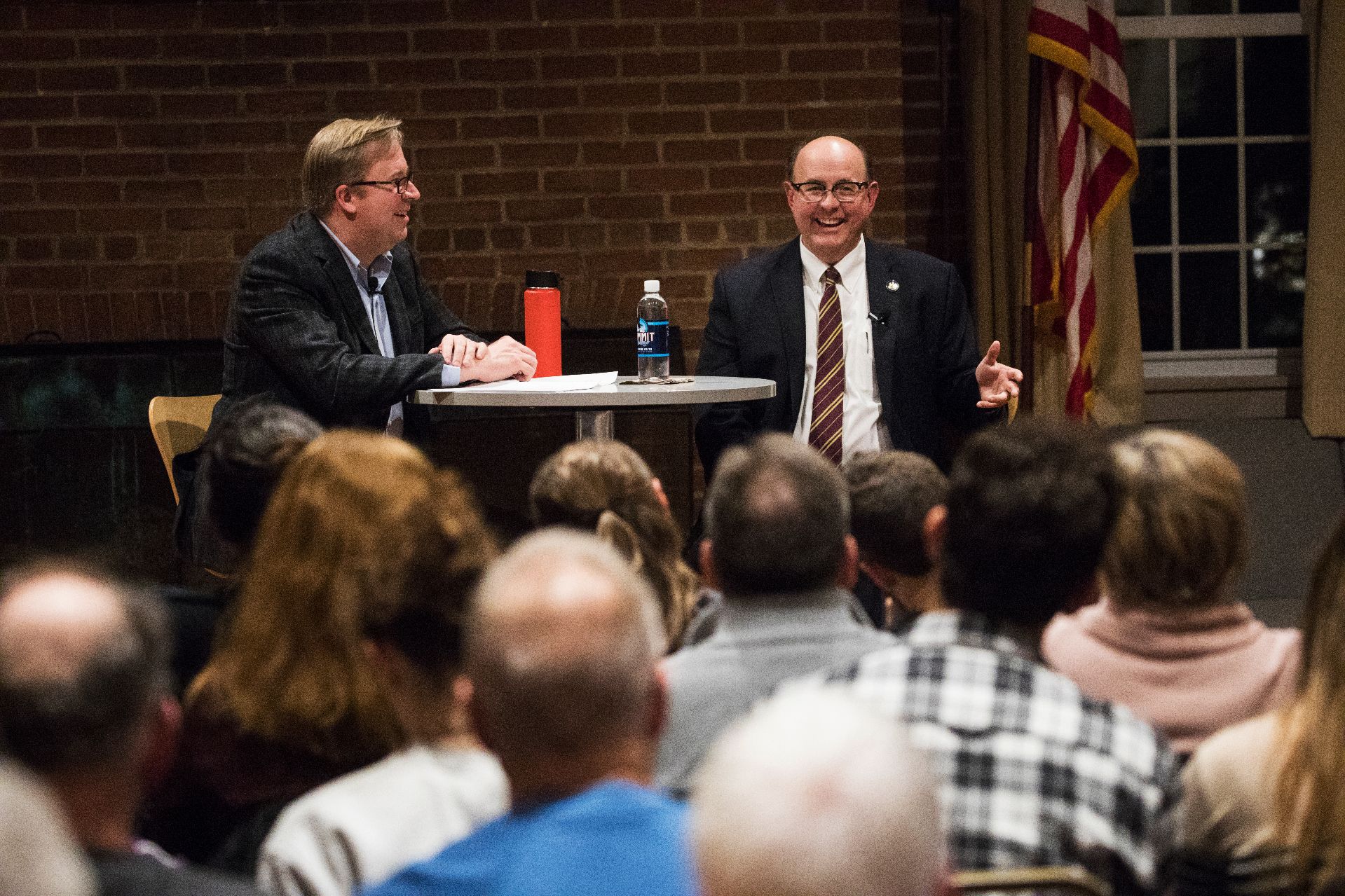 2020
Please note that we are sad to announce that many of our annual events and programming, including our Awards Celebration and Theory into Practice series, will not take place this year.
We are in the process of creating an online recognition of student awardees and Carignan Lifetime Achievement award recipients, and will share more information on that as it becomes available.
We look forward to seeing you all in person again when it is safe to do so.