Upcoming Events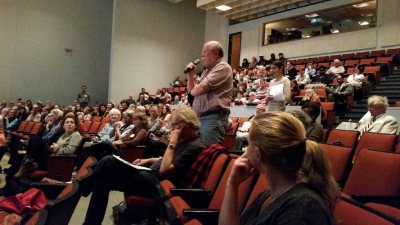 NOVEMBER 2017
Wednesday, November 1
7:30pm
Keck Classroom, Pettengill Hall
Putting Theory into Practice Policy Forum: THE ENVIRONMENT with Beth Ahearn, Political Director, Maine Conservation Voters; and Kristin Jackson, Federal Outreach Coordinator, Natural Resources Council of Maine
Want to learn more about the major policy issues taking place in the Lewiston community, the Maine State House, and the US Congress on issues that are important to you?  Want to learn how you can have a voice on these issues?  Join the Harward Center as it presents a series of evening programs on major policy challenges and opportunities.
Thursday, November 9
12-1pm
Dining Commons, 136 Central Avenue, Room 221-222
Public Works in Progress Lunchtime Discussion: Spotlight on Students' Summer Work Part Three
Join Bates faculty, staff, and students for a Public Works in Progress lunchtime program featuring brief presentations by students Kiernan Majerus-Collins, Julia Mehl, and Joe Tulip, each of whom won Harward Summer Civic Fellowships to undertake full-time work in diverse non-profit settings.
Saturday, November 11
10am-4pm
New England College
D4D on the Road Workshop
This year, the workshops will introduce a systematic framework to help participants identify solutions to problems they are concerned with and then build winning strategies to make change. Through small group exercises and role plays, with trainer feedback, the daylong session takes students from researching a problem to analyzing solutions, developing strategy, building people power and meeting effectively with decision-makers. Participants will leave with concrete tools, which they can put to use in a wide variety of public policy settings and efforts.
DECEMBER 2017