Upcoming Events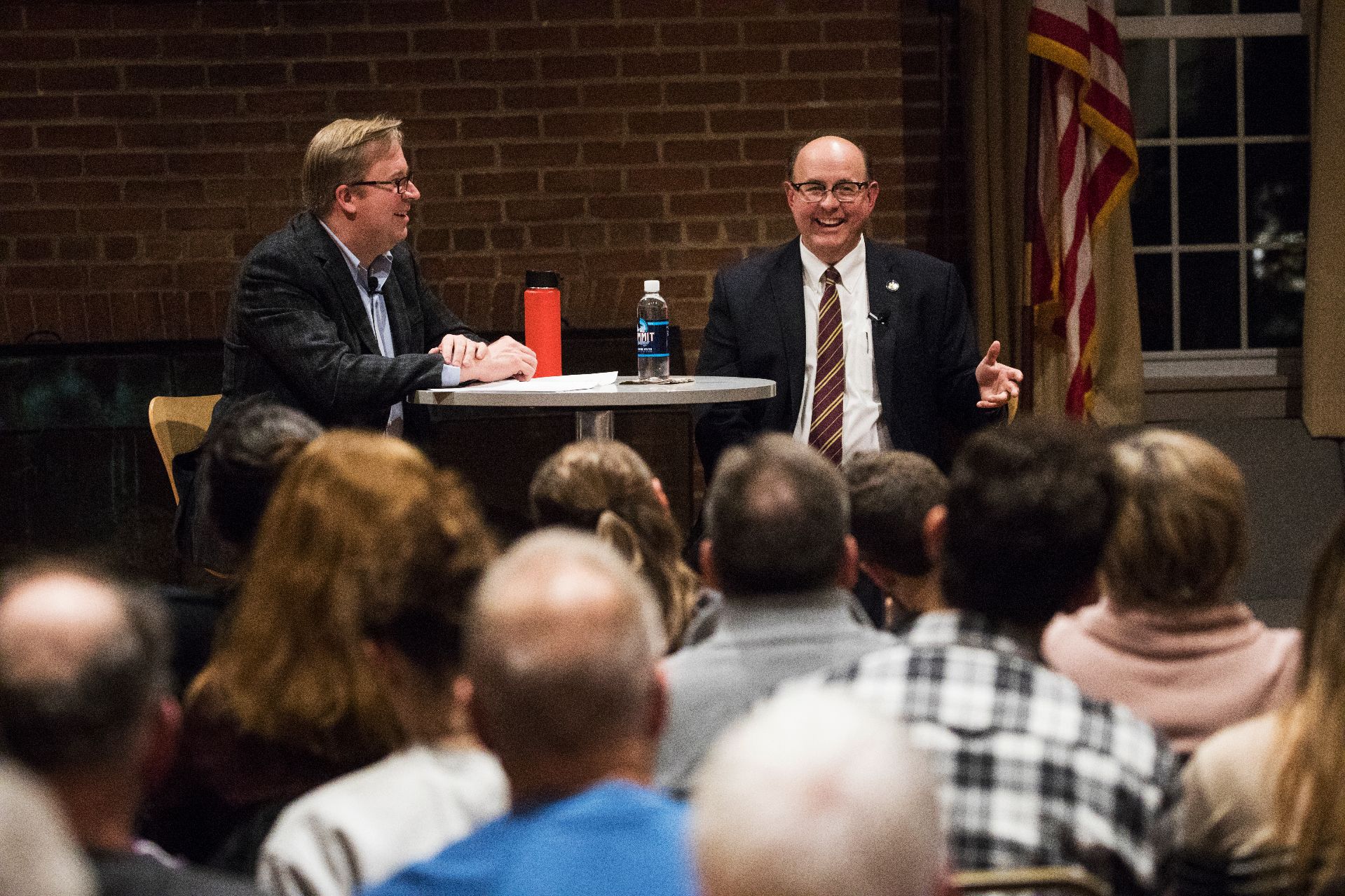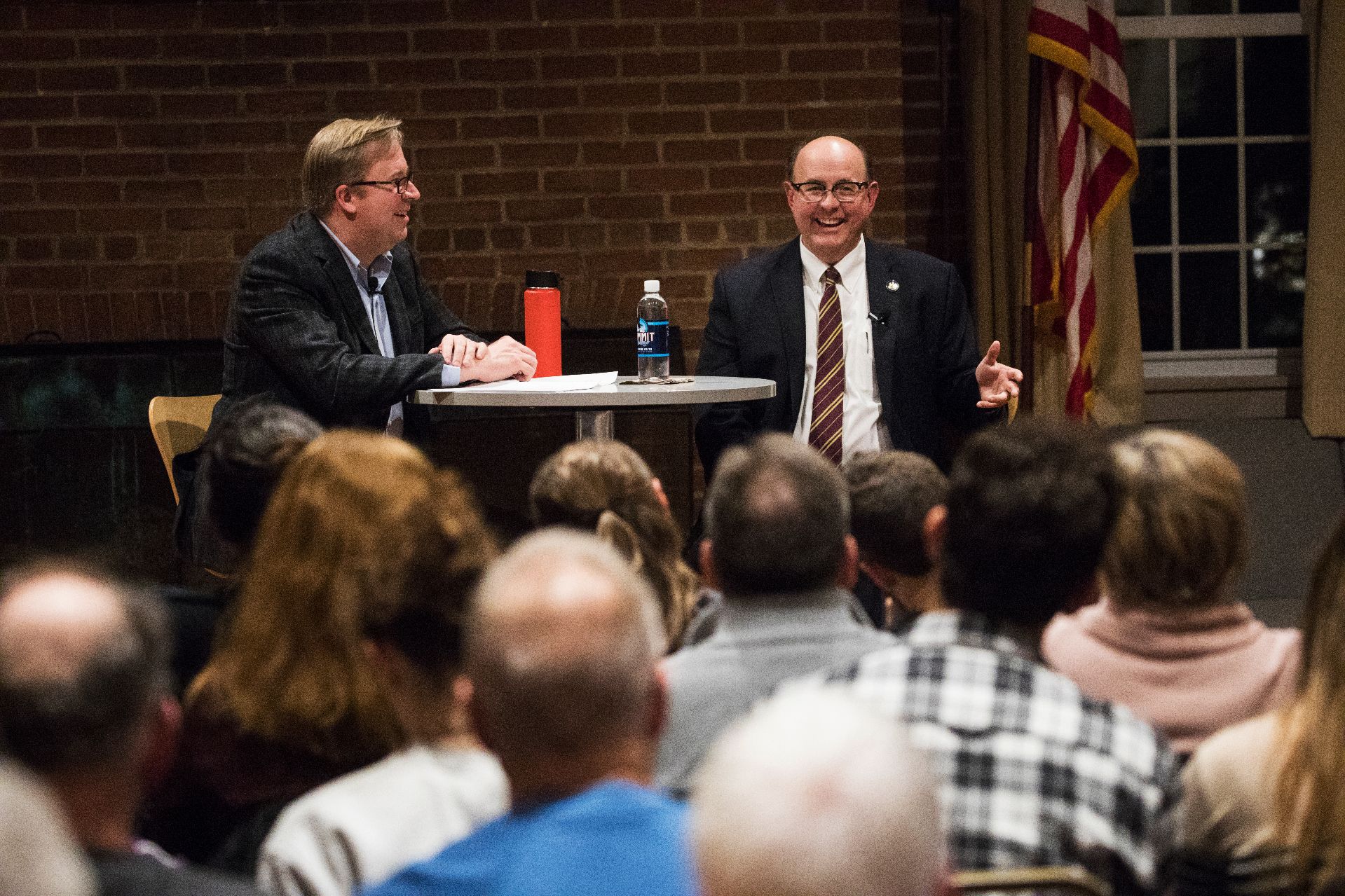 NOVEMBER 2019
Thursday, November 1
4:15pm
Keck Classroom, Pettengill Hall
Housing Matters: Challenges to Housing Security for Low-Income Families
featuring Patricia Ender, Attorney at Pine Tree Legal Assistance; Amy Smith, Founder and Owner of Healthy Homeworks; and Bettyann Sheats, Maine House of Representatives
Free and open to the public.
This program is part of the Harward Center's Theory into Practice series.
Monday, November 5
7pm
Pettengill G52
Climate Change on the ballot: Why your vote matters
A symposium for addressing climate change
Climate change impacts many of the election issues including the health of our economy, public health, immigration, and many more. What are politicians who represent Maine saying about climate change? This event brings together panelists, including Stephanie Miles, Maine Conservation Voters; Haley Crim '19; and Tom Saviello, Maine State Senator, who can speak to these questions, and will involve breakout discussions to mobilize energy around voting and how to build alliances and shared interests around the issues about which we care deeply.
Thursday, November 8
12-1pm
Room 221-222, Commons, 136 Central Avenue
Public Works in Progress Lunchtime Discussion Series
Don't miss this lunchtime program, featuring short presentations by four Bates students who spent the summer working on projects with diverse nonprofit agencies:
Walter Washington – free civil legal assistance
Alexandria Onuoha – domestic violence prevention work
Jenny Martin – summer track programming
Yara Abdelhady – supporting queer refugees in Lebanon
Faculty, staff, and off-campus guests are invited to charge their lunch to the Harward Center.
All are welcome.
Sunday, November 11
6:45-9pm
Olin Concert Hall, Olin Arts Center
Restrepo Film Screening and Panel Discussion
Winner of the 2010 prize for best documentary at Sundance (and also an Oscar nominee), Restrepo presents the experiences of members of "Battle Company," an Army unit deployed in the Korengal Valley in Afghanistan, that was sometimes engaged in five or more firefights per day, with numerous injuries and deaths suffered by both combatants and noncombatants. The film offers a 90 minute view of the chaos of combat and the connections among soldiers, and it also hints at the human consequences of war. It will also provide a basis for discussion and sober reflection on the nature and impact of war. In the spirit of that reflection, there will be a panel discussion immediately after the film ends, featuring three military veterans, two of whom also have Bates ties:
Chris Beam, former lecturer in History and director of the Muskie Archives (and a Marine Corps veteran)
Jared Golden, Bates Class of 2011 and a Maine state legislator (and a Marine Corps veteran)
G. Lamar Stewart, Sr., a minister and police officer in Philadelphia, as well as vice-president of the Greater Philadelphia chapter of the National Black Police Association (and an Army veteran)
Free and open to the public, but tickets must be reserved online in advance so that we can accurately anticipate the headcount. Tickets are available at http://restrepo-bates.eventbrite.com
This event is co-sponsored by the Bates Center for Purposeful Work; the Dean of the Faculty; the Harward Center for Community Partnerships; the Departments of History, Politics, Psychology, and Rhetoric, Film, and Screen Studies; the Office of the President; and the Social Sciences Division. We are also grateful to National Geographic for granting permission for a public screening.
FEBRUARY 2019

Saturday, February 9
10am-4pm
Room 221-222, Commons, 136 Central Avenue
D4D on the Road Workshop
Are you passionate about political and social issues and want to make a difference? Learn to have an impact on pressing public policy issues like Climate Change, Access to Education, LGBTQ Rights, Immigration, Mass Incarceration, and Reproductive Rights.
Debating for Democracy (D4D) on the Road™ is a Project Pericles initiative. D4D on the Road is a high-energy workshop for novices and seasoned activists alike. Learn tactics and strategies for an issue-based campaign. Develop skills to analyze power dynamics. Work effectively for change!