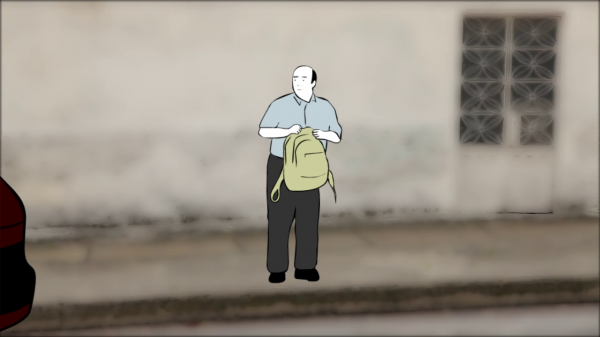 Global Lens – Fat, Bald, Short Man
Monday, October 1, 2012 — 7:30pm

Bates College Olin Arts Center,
Olin 104
75 Russell Street
Lewiston
,
ME
04240
show map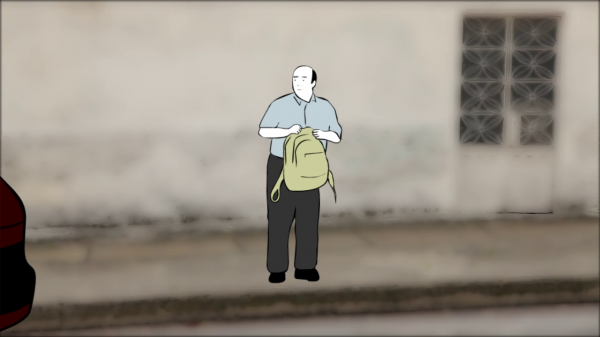 Lonesome, middle-aged virgin Antonio Farfán is picked on and ridiculed as a matter of course, whether by coworkers or his bullying mooch of a brother (who only calls when he needs money). An employee of a notary's office, his status improves a bit when his new boss—and strangely affable doppelganger—takes an interest in him. But Farfán's deep-seated shyness and insecurity are only partly assuaged. And when he joins a self-improvement group, he slowly confirms what the undulating lines of this sly, involving rotoscope story suggest: everything is in motion, and change is inevitable. The question becomes what use one makes of it.
Director: Carlos Osuna
Colombia   |   2011   |   91 minutes
Spanish, with subtitles in English
All screenings are open to the public and are free.
The Bates College Museum of Art presents GLOBAL LENS 2012 with support from by Politics, African-American Studies, and American cultural Studies. Organized by the Global Film Initiative, the series draws from cinematic talent across the planet, with a focus on Africa, Asia, the Middle East, and Latin America.  Ten feature length films comprise the 2012 series.