COVID-19 Science Cafe – Dr. Moncef Slaoui – Recording Available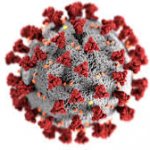 Please join us for a special edition of
COVID-19 Science Café
---
Dr. Moncef Slaoui, outgoing Chief Scientific Advisor for Operation Warp Speed.
"COVID-19 Vaccine Development and Operation Warp Speed"
---
Tuesday. February 16, 2021
12:30 pm EST
Zoom link: https://bates.zoom.us/j/92950649544
Co-moderators:
Dr. Doug Ringler
– A colleague of Dr. Slaoui, Dr. Ringler is a former Professor of Pathology at Harvard Medical School and a biotechnology entrepreneur.