Bates Engage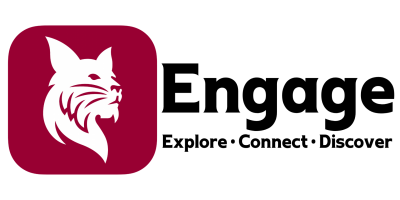 Bates Engage is designed to help you get involved with all aspects of life on campus. You can:
Discover events and programs.

Explore and join clubs and organizations.

Connect with offices on campus (i.e. Campus Security, Health Services, Facility Services, etc.).

Access academic resources.

Navigate campus with a GPS-enabled map.

Manage your daily schedule.

Chat with friends.

And more!
You can download Bates Engage NOW from the App Store and Google Play. Don't have a smartphone? Login to Bates Engage from any web browser here.
You may view currently known issues here.
**Bates Engage is only accessible to Bates students.**
Questions? Email us at engage@bates.edu.