Beaches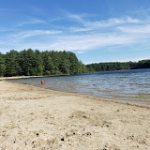 Range Pond State Park
A short drive from Bates College, Range Pond State Park welcomes visitors who enjoy the wide sandy beach as they swim, picnic and play. Most activity centers on the waterfront which is easily accessible because of the smooth, surfaced promenade that parallels the pond for 1000 feet immediately next to the beach. Leisurely walks are a must on the two-miles of easy trails comprised of old logging roads and railroad beds. 
Popham Beach State Park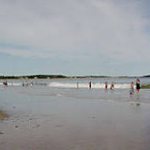 Bordering the south side of the mouth of the Kennebec River, Popham Beach State Park is truly one of Maine's rare geologic land forms. Sunbathers relaxing on Popham's sands can see Fox and Wood islands offshore, and the Kennebec and Morse rivers border each end of the beach.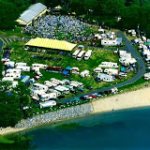 Thomas Point Beach
Beautiful Thomas Point Beach, just off Route 24 in Brunswick, has much more to offer than just a day in the sun! Thomas Point Beach offers individuals, families, and groups of all sizes, a variety of exciting summer happenings. Here you will find a clean, sandy beach on tidal water overlooking relaxing Thomas Bay.
Crescent Beach State Park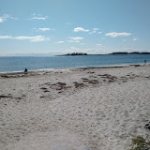 Crescent Beach State Park is a picturesque spot where visitors can enjoy all that Maine beaches have to offer. There is a mile of sandy beach, plus grassy dunes, rocky outcroppings, and shady wooded areas, as well as several great spots for fishing. The beach is known for its gentle waves and amazing views of a nearby island and local fishing boats. Lifeguards are on duty during the summer season, and there are restrooms and showers available. There is also a food/ice cream truck and bicycle racks for those who bike to the beach.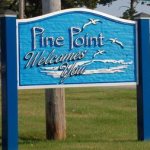 Pine Point Beach
Pine Point Beach stretches for about four miles from Old Orchard Beach to the Pine Point jetty on the shores of Saco Bay. It is a favorite with surfers for its active waves. There is a small snack stand, but the beach is also within convenient walking distance of some good seafood restaurants. It is also close to a beach shop, where you can find boogie boards and other beach toys or rent a kayak or surfboard for the day. 
Ferry Beach State Park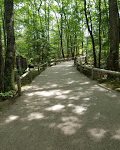 Ferry Beach State Park in Saco is open from Memorial Day through the end of September. This beach is far less crowded than many others in the area, but has the basic amenities including a changing area, restroom, and picnic area. It is popular with nature lovers for its many birds, including sandpipers, ruddy turnstones, and the piping plover. The park is home to more than two dozen nature trails and has been the focus of extensive dune recovery programs, which you can learn about at the park nature center.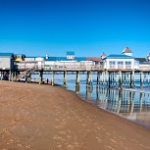 Old Orchard Beach
Consistently voted Maine's Best Beach by the readers of Maine's largest newspaper, Old Orchard Beach's 7-mile long stretch of beautiful sandy shores offers something for every beachgoer. Kids will enjoy building sand castles, splashing in the waves or swimming in the gentle surf. For livelier beach activity, we suggest settling near the Pier, with easy access to great food, drinks and games.