Why do some Bates students choose to stay in the Lewiston/Auburn area after they graduate?
We asked three alums from different Bates generations to reflect on these questions: Where are you currently living, and what kind of work are you doing? What brought you to Bates in the first place? What experiences during your Bates years got you thinking about sticking around after graduation and/or got you interested in the kind of work you're currently doing? Compared to other places you've lived, what makes Maine or Lewiston stand out for you?
Anton Brown, '18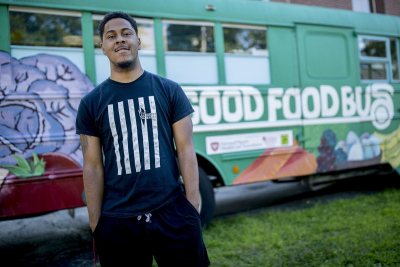 I am currently living in Lewiston and working at New Beginnings emergency shelter as a youth worker. My job is a mix of youth work and case management for youth ages 12-19.
I came to Bates because I wanted a change of pace from New Orleans, where I grew up. My high school counselor suggested I look into Bates, and then I visited for the Prologue program during my senior year and really enjoyed my time visiting campus.
During my first semester at Bates I wound up in a community-engaged learning course that matched me with the PAL Center in Auburn. I was kind of surprised to find that the youth at the Center, who were struggling with issues in school and sometimes at home, too, really connected to me and appreciated the experience and perspective I offered from my own life. So that was an initial positive experience I had in the off-campus community. I then spent two summers in Lewiston — one working in the Bates Office of Admission and another at the St. Mary's Nutrition Center, where I again worked with local youth and really got to know the community. It was during that second summer that I realized I felt at home here and might want to stay after graduation.
Lewiston stands out for me because it is a growing town with a lot to offer. I think if more people give it a chance, they would love it.
Nate Libby '07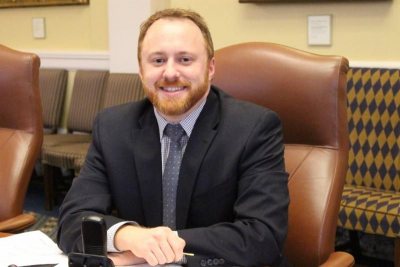 I live in Lewiston, not far from Bates, with my young and growing family. My wife Andrea is originally from Buffalo, NY, and came to Maine to work in politics, which is how we met. Now she works as an acute care RN and instructor at Central Maine Healthcare. My son Jude is 9, and we're expecting another kiddo in March of 2019. Our two schnauzers, Rosie and Bones, round out the family.
I proudly represent all of the people of Lewiston in the Maine State Senate and serve as the senate minority whip. This work can be fascinating, frustrating, and/or fruitful depending on the day of the week. I've focused my policy work on areas like public education, student debt relief, healthcare access and quality, historic preservation and downtown redevelopment, tax policy, and the state budget. Outside of policy, being a state senator also means providing hands-on constituent services (helping residents access services, being their liaison to government agencies) and being a cheerleader for our city on a state and national level. As minority whip, I help other members of my caucus with their political and policy work, negotiate with legislative leaders and the Governor's office on state spending and policy enactment, and I help run the campaign side of things for Maine Senate Democrats.
Growing up in a tiny Maine town near Colby College, I was interested in attending a New England school but one that wasn't so close to home. My mother encouraged me to visit Bates while we were doing our college tours, and while Lewiston wasn't really on my radar, that visit was an important moment in my life. Bates, I learned, was a hidden gem, and Lewiston wasn't anything like what was described to me in the many unflattering stories I heard growing up. When my college acceptance letters started arriving in the mailbox, Bates' need-based financial aid award blew me away. I would be able to attend Bates College for less than it would cost to attend the University of Maine by a huge margin. I chose Bates for financial reasons primarily, but in hindsight, it was the best decision I could have made.
After graduating, I could have moved to Portland, but that's what most Maine kids did. I could have moved to Boston or New York or Washington, but those places were too expensive, too big, too hot in the summer. In Lewiston I saw a community on the rise, one rebuilding itself (though not without its challenges), and one of the most exciting places in Maine to be involved in community development. The people were kind, the neighborhoods beautiful, and the job opportunities relatively plentiful. I got involved in politics and community development work concurrently, and those two career areas have led me in a meandering sort of way to where I am today.
Lewiston is one of the most diverse communities in Maine. The people are kind and welcoming. The public amenities and restaurants are among the best in the state. The neighborhoods are beautiful and homes affordable. Our community is a scrappy underdog among Maine cities, and I revel in being among one of its many great cheerleaders.
Sue Weber '74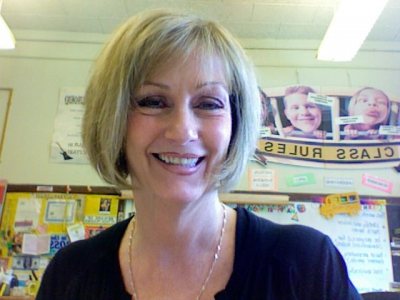 I live in Auburn, and for the past 19 years, until my retirement in June, I taught literacy at Lewiston Middle School.
I had been seeking a small, liberal arts college in New England, and in visiting my cousin who was attending Bates at the time, I decided that among the schools that qualified academically, Bates had "the feel" that I was looking for.
Not only did I fall in love with my husband-to-be while at Bates, I fell in love with Maine and all that "Vacationland" has to offer. I felt comfortable in the Lewiston/Auburn community thanks to Bates activities and also working with my husband in his local businesses. It was an easy decision to stay here, close to his family and not far from mine in Massachusetts.
I think I took every English class that Bates offered during my four years, and I eventually launched Catalyst Tutoring, which I still operate, supporting students of all ages in the Lewiston/Auburn area. Later, I resurrected a childhood goal of becoming a classroom teacher, at which time I earned a couple of advanced degrees from USM and began teaching literacy across from the Bates campus at Lewiston Middle School, retiring just this year.
I grew up in the Boston suburbs and was eager to spend four years in a quiet, peaceful community, far from (as I used to say) gas stations, banks, and traffic! The Bates quad with its ancient trees, ivy covered brick buildings, and serene pond appealed to me immediately. At that time, Lewiston was a quiet community and the college was comfortably nestled inside. Now, after having lived in L/A for 48 years, I am still not a city person, but I feel a part of its growth and change. We have raised children and grandchildren here, all of whom have chosen to stay in Maine to live, work, and especially enjoy the beauty and serenity of the great Maine outdoors.