Optimal impact
The Bates campus can seem pretty quiet during the month of July, but there's a lot of preparation going on at the Harward Center. One of our priorities in recent years has been to increase collaboration between faculty and students across disciplines as we work with our partners to address areas of community need. Issues such as poverty, environmental justice, racial inequality, and immigrant integration cannot be fully understood through the lens of a single discipline; when students engage with these and other real-world challenges they quickly realize they need to use a variety of skills and think differently about how to answer questions and solve complex problems. Bringing multiple courses and faculty experts into collaboration allows students and partners to learn from each other and benefit from different methods and modes of analysis. These types of collaboration require careful coordination, and the summer provides the perfect opportunity to look ahead and talk to faculty members and community stakeholders to think about ways to maximize their collective impact. The summer months also provide a great opportunity to look back and reflect on what went well, and ways that existing partnerships can be deepened and expanded.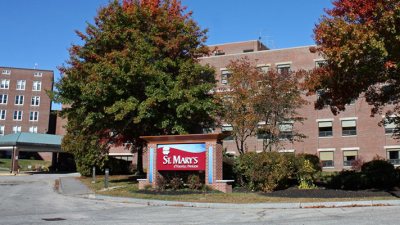 Bates students' work with local senior citizens this past spring provides an excellent example of the benefits of involving students from multiple courses in work on a particular topic. For the second year in a row, students in professor Heidi Taylor's sociology class, Aging and the Life Course, worked with five local senior citizen homes. The partners ranged from independent living facilities to memory care units for individuals living with advanced-stage dementia, and the students' roles at each site varied, with some hosting game nights and ice cream socials, and others participating in small group or one-on-one conversations. In professor Rebecca Fraser-Thill's psychology course, Composing a Life: Narrative Identity Development Across the Lifespan, students met with individuals in long-term care at the D'Youville Pavilion at St. Mary's Hospital, and helped them reflect on their lives and develop narratives of their experiences that could be shared with loved ones. Students in both classes described their time with seniors as richly rewarding, with many noting during final presentations of their work that their perceptions of aging had become much more positive because of the relationships they had formed and the inspiring energy of the seniors they met. One student in professor Taylor's class commented that she was "struck by the older adults' enthusiasm in speaking to [her and her classmates] and by the sense of home, belonging, and community that they experienced" in their independent living facility.
Students in the two classes had several opportunities during the semester to combine forces to listen to speakers, ask questions, and reflect on their learning with one another. Students from both classes attended presentations by professor Taylor's parents, Geri and Jim Taylor, who are nationally recognized speakers for their candid and open presentations about Geri's battle with Alzheimer's disease. They also heard from Pat Gallant-Charette, who became the oldest woman to swim the English Channel in 2017, at the age of 66. The classes came together for a final time at the end of the term for a presentation and discussion with Maine state Representative Margaret Craven, who had worked in senior care and provided end-of-life care for her husband during his struggle with Alzheimer's. The conversation touched on topics ranging from Representative Craven's own experiences caring for her husband, to the process she went through to submit legislation in support of improved education about Alzheimer's for employers. As a bookend to the term, the talk by Representative Craven provided students in both classes with an opportunity to think about the ways that policy-making affects the daily lives of the senior citizens they were working with in the community.
As the term was winding down, professors Fraser-Thill and Taylor met with Harward Center staff and representatives from Androscoggin Homecare and Hospice to discuss ways Bates students could engage with their work as part of a longer-term relationship. Meetings with other senior care organizations are taking place throughout the summer. With Maine ranking as one of the oldest states in the country, we are eager to find ways to involve students from courses across the curriculum in work that can both enrich their learning about eldercare and help address seniors' desire for more engagement and connection with young people. We look forward to sharing what comes of these and other college-community explorations.