A different kind of study break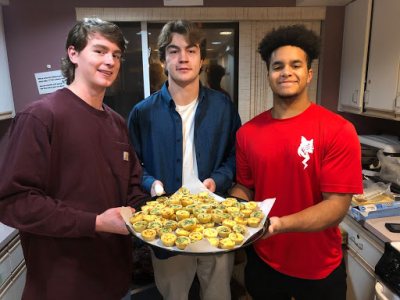 Finals week in college can be filled with stress and anxiety–papers to write, exams to take, academic performance goals on the line. . . For a group of energetic Bates students, the antidote to stress during December finals week was to get off campus and engage with the residents of Meadowview, a low-income, elderly housing complex a few miles from campus. Their job was to help make the community's annual Holiday Dinner come to life.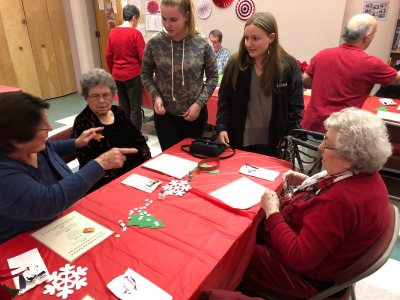 Upon arrival at Meadowview, the students immediately jumped into action. Three student-athletes from the men's lacrosse team took on the job of preparing the appetizers while the other students took drink orders. The sixty-two elderly residents were delighted to be served their beverage of choice by friendly, enthusiastic Bates students. Moving into dinner mode, several Bates students focused on preparing desserts while others helped set up the delicious catered meal. They cleared tables, lined up behind the buffet table, and served up a classic holiday feast: fresh rolls, chicken, mashed potatoes, lasagna, broccoli, salad, peas, and more!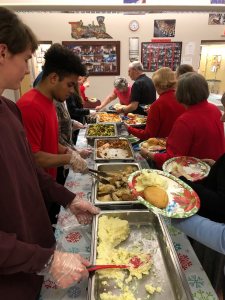 As Meadowview residents went through the line, the Bates students served and entertained them, including jokes about how much fun they were having compared to further studying for exams. As one student said, while plopping a huge scoop of mashed potatoes onto a beaming resident's plate, "I studied, I am ready, and now I can help others." Another student agreed, saying, "This was my first time at Meadowview, and I absolutely loved it! The residents were so warm and welcoming, and the entire place was filled with holiday cheer. This was a great break from the finals stress at Bates, and a lovely way to end the semester in the Lewiston community!"