Planning for New Trails at the Katherine Breton Memorial Preserve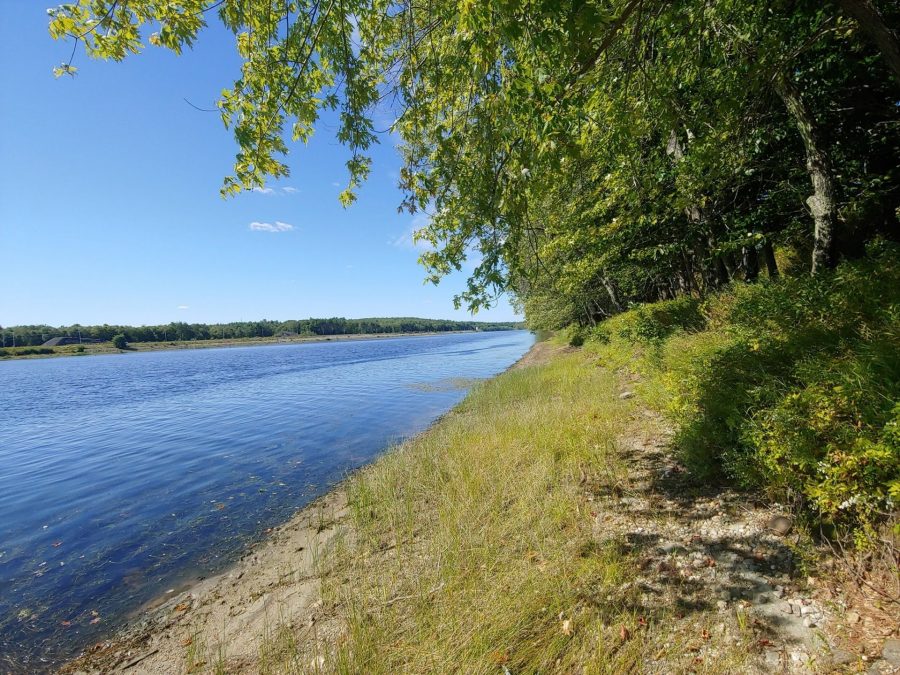 The Androscoggin Land Trust (ALT) has been an outstanding partner for Bates over the years, and this year was no exception, even with the added challenges posed by the COVID-19 pandemic. Founded in 1989 as part of a grassroots effort to protect a parcel of land along the Androscoggin River from development, the ALT now manages more than 5,000 acres of land in communities including Lewiston, Auburn, Jay, Durham, Lisbon, and Turner. One of the primary goals of the ALT is to help residents of these towns build a stronger connection with nature. ALT volunteers maintain trail systems and coordinate a range of programs that promotes conservation by raising awareness of the beautiful natural resources we have in our own backyard. Among the few silver linings of the COVID-19 pandemic is that many people have been spending more time outside and discovering the wonderful array of trails and natural spaces managed by the ALT in the Lewiston-Auburn area. As the ALT worked to expand existing trail systems and increase access to trails within other communities in Androscoggin County this fall, a team of Bates students in the course, Community-Engaged Research in Environmental Studies, contributed plans for a new trail system on the Katherine Breton Memorial Preserve in Lisbon.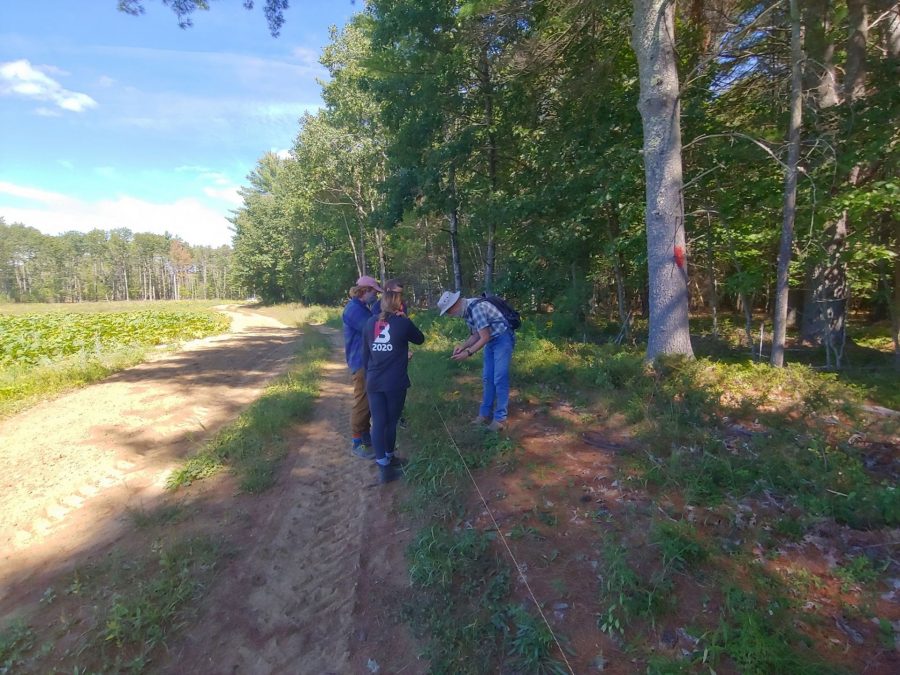 One of our favorite things to do at the Harward Center is to connect community partners who are doing good work with sharp and energetic students who can help them overcome the constraints they face because of the pressures on staff time and resources. ALT leaders had expressed interest in applying for a Recreational Trails Program grant over the summer to support trail work at the Breton Preserve, but in order to have a competitive proposal they needed to evaluate potential trail routes and evaluate the potential costs of different improvements. As a small organization that depends heavily on contributions from volunteers, the ALT has often enlisted Bates students to increase the organization's capacity to take on ambitious projects. Enter Kelley Attenborough, Sarah MacCormick, and Isabel Mohammadi-Hall, an enterprising group of Bates Environmental Studies majors who worked quickly within the span of the 7.5 week module to suggest several options for trail routes that would account for ecological and legal considerations while advancing the ALT's broader goal of increasing access to the Breton Preserve.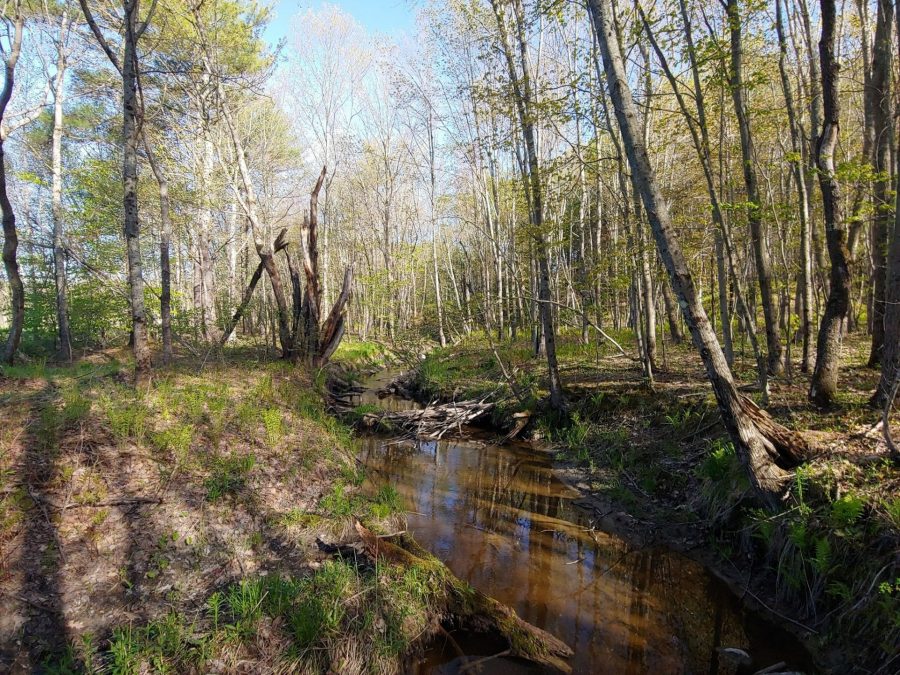 Public health precautions for COVID-19 dictated that most community-engaged learning happened remotely this fall, but the Breton Memorial Preserve project was the exceptional case where students worked on location in the community while observing best practices for physical distancing. Seeing the Breton Memorial Preserve for themselves allowed Kelley, Sarah, and Isabel to identify scenic locations that would be good to highlight as points of interest for trail users, while also evaluating ecosystems that should be featured or protected. In addition to the work they did on location, they also researched the historical background of the property in order to prepare content for a kiosk that would welcome users to the site. If you're interested in seeing the results of their efforts for yourself, you can enjoy the recording of their full presentation for their ALT partners here. The ALT volunteers who worked with our students were certainly enthusiastic about their proposals and expressed eagerness to build on their good work. For our part, the Harward Center is looking forward to continuing our great collaboration with the Androscoggin Land Trust and moving forward with more projects that help people fall in love with the beautiful natural spaces of Androscoggin County.
– Sam Boss, Assistant Director, Community-Engaged Learning and Research Program