Take a Hike!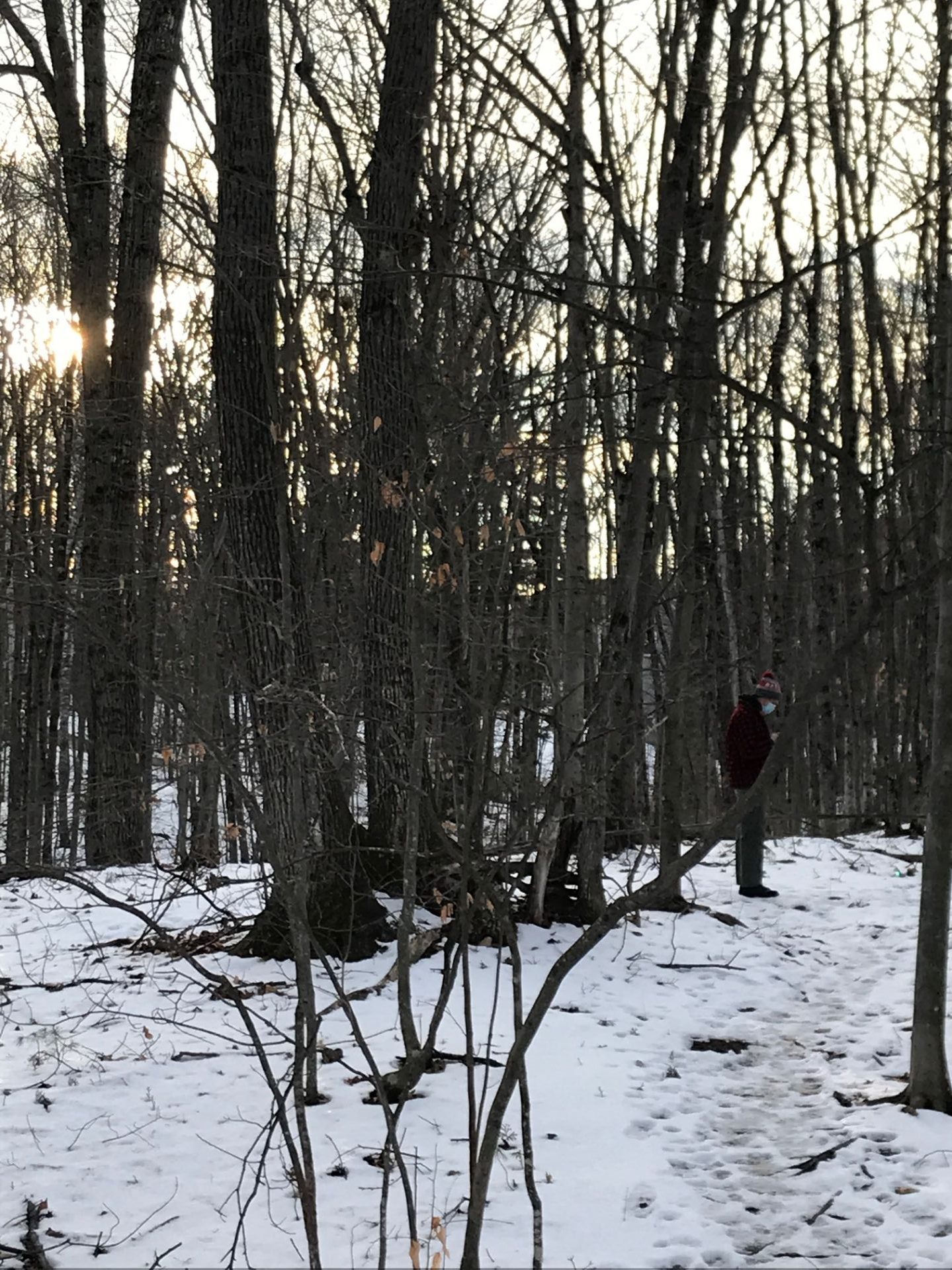 We may have had a lengthy winter break at Bates this year, but for some students the hiatus between semesters turned out to be a wonderfully productive time. When Harward Center staff learned in mid-December about the College's cancellation of the spring Short Term this year due to the pandemic, we shifted our popular Short Term Action/Research Team program from May to January. After receiving an avalanche of student applications for the opportunity to spend January developing new resources for community engagement, we selected 27 students from a range of class years and academic programs. Most worked in teams of two or three, but a couple of students worked on solo projects. One of those was Tucker Pierce, a senior Environmental Studies major from New Gloucester, Maine, who completed a trail mapping and photography project in partnership with the City of Auburn.
Just behind the Ingersoll Turf Facility in Auburn is the beautiful Pettengill Trail system, which offers a place for hiking, dog walking, and bird watching, just a few minutes from downtown. Even in Auburn, the Pettengill trails are not well known, and the only public map available is a simple loop painted on the kiosk at the trailhead. During a Zoom meeting with Sabrina Best, the Director of Recreation and Sports Tourism in Auburn, and Rosemary Mosher, who runs Auburn's Geographic Information Systems, Tucker and I talked about ways of promoting the trails and making them more inviting to residents. Rosemary and Sabrina both emphasized that an up-to-date map was a top priority; we also agreed that a digital Story Map would help show potential visitors what to expect and help attract them to the property.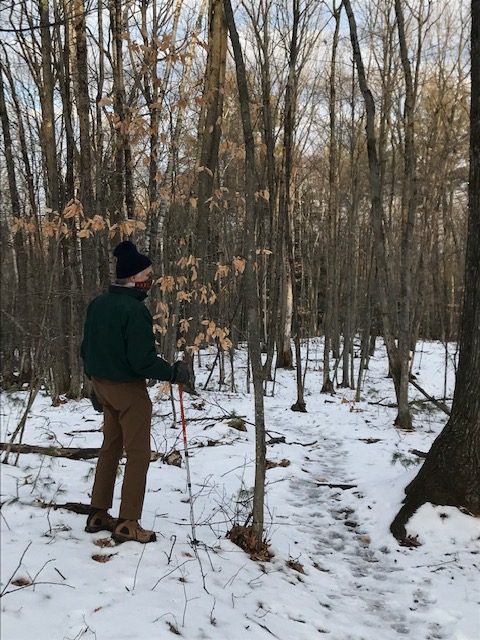 After the initial conversation with City of Auburn staff, Tucker and I headed out onto the trails along with Dave Griswold, Chair of the Community Forest Subcommittee in Auburn, for a socially-distanced hike. Tucker used his phone to take down coordinates of the different trails and took notes as Dave and I showed him favorite spots and talked about the flora and fauna one finds on a hike there. After his first trip, Tucker made another visit through the park after a light snowfall, snapping photographs of the woodland landscape covered in a fresh layer of powder. Using the data he collected during his visit, he created a full map of the trails, including several cut-throughs and other paths that had not been mapped previously.
Check out his completed Story Map here to get a feel for the trails yourself. We hope it will inspire you to get
out to Auburn for a hike sometime soon!
– Sam Boss, Assistant Director, Community-Engaged Learning and Research Program